Sometimes you need to contact the opposing team. SportLynx makes it easy for teams to contact each other from within the team module.
Step 1: After logging in and going to your team's page, go the Games.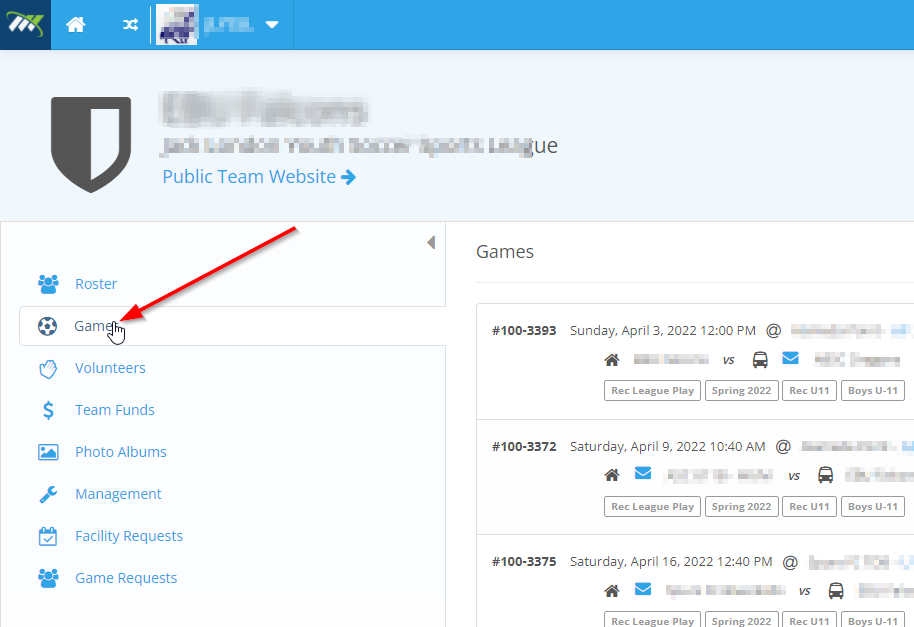 Step 2: In each game's card, the opposing team will have an email icon

next to the team's name. Click the email icon and it will open a Lynxmail dialog with the team's email and the subject pre-filled. All you need to do is enter a message into the body of the email, and click Send.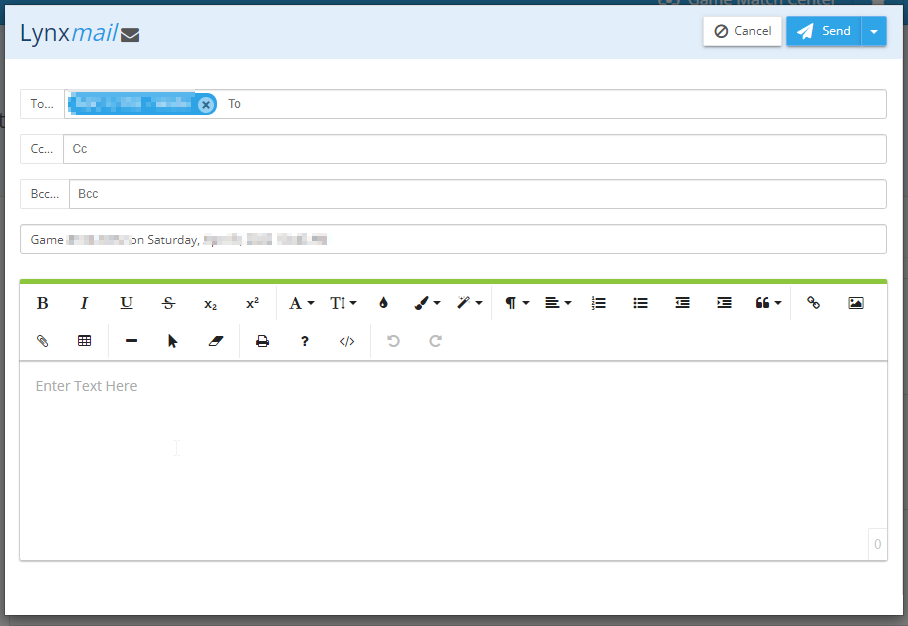 Step 3: Click Send! The opposing team (all coaches and team managers) will receive an email from your SportLynx account. If they respond, their response email will come to your SportLynx email and SportLynx will also forward the response to your personal email.