To make game requests, first log into SportLynx, and navigate to your team's home. The link will be up in your top menu, just click on your team's name.

On your team website, you will see a left navigation menu. At the bottom is "Game Requests". Click that menu item and you will be able to make game requests from there.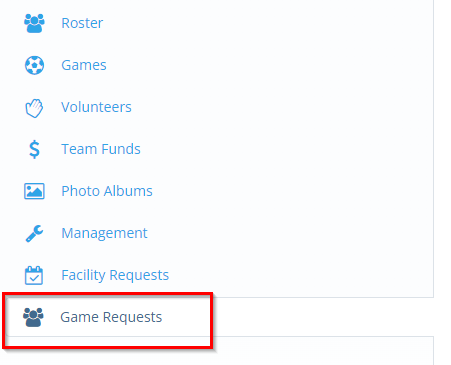 When you make a game request, it queues in a list for the match secretary. They will see game requests in the order they are received and will assign priority based on home field and on a first-come-first-served basis.
Step 1: Login and go to your team's page. Once you log in your team's name should be in the menu at the top of the page.
Step 2: Click the New Game Request button.

Step 3: Fill out the New Game Request form.
Competition - If your team has already been added to a competition this season, you won't have to select the competition. However, if it hasn't, you will need to select the competition. In the example image below, the team was already slotted into a competition, so we don't need to select it.
Date - pick a date for your game request
Field & Time Choices - enter one or more field and time choices. Don't make the same field and time choice more than once.
Away Team - either select an away team that is already in the list, or create a new one. Please fill out as much about the team as you know
Comments - add any helpful comments that you might have to guide the match secretary with creating the game with the best field and time slot choices possible.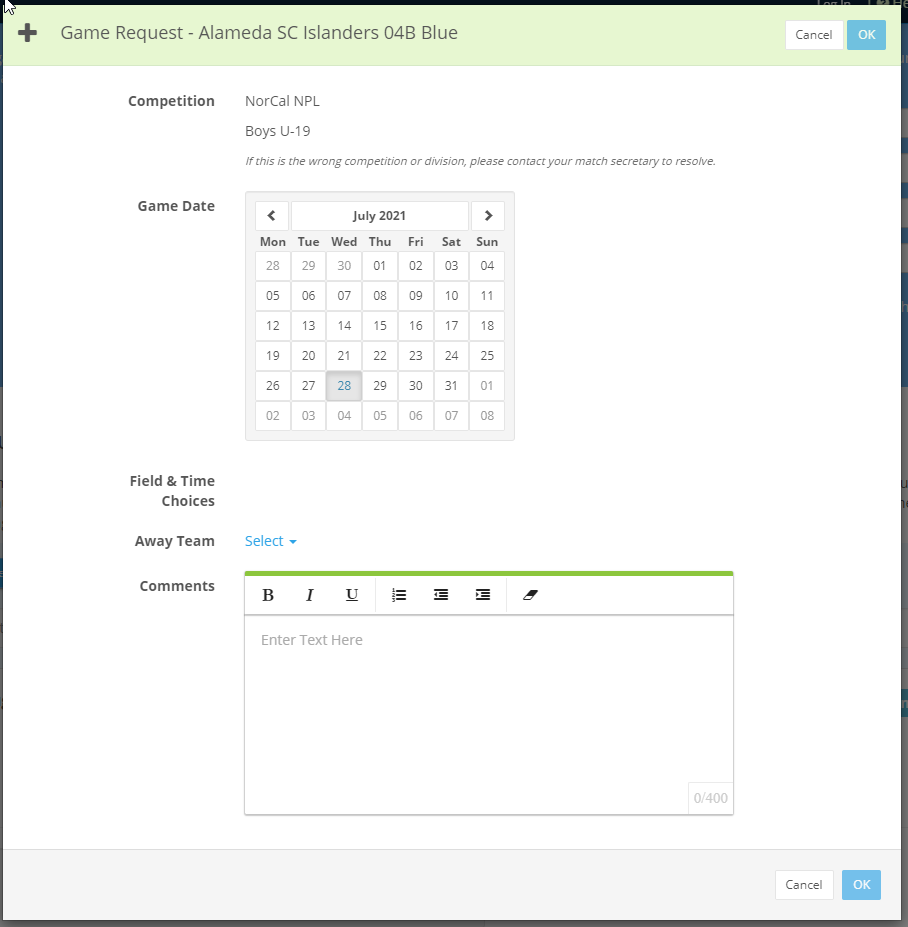 Step 4: Click Ok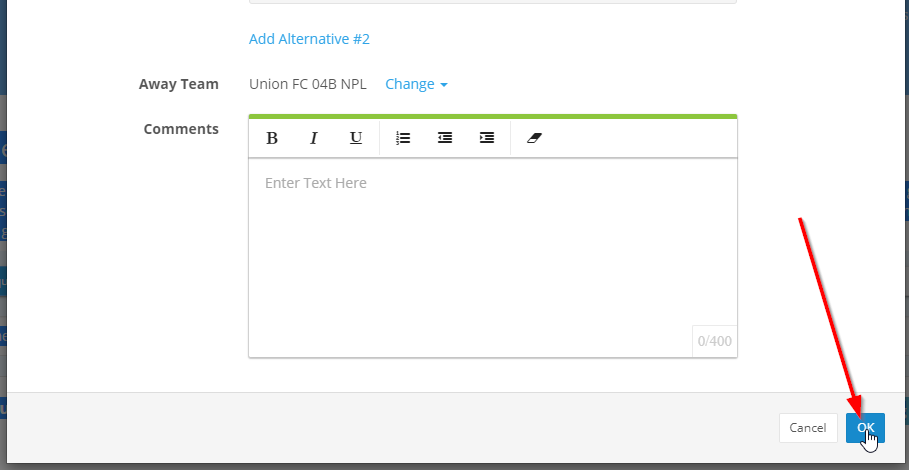 Step 5: Click Save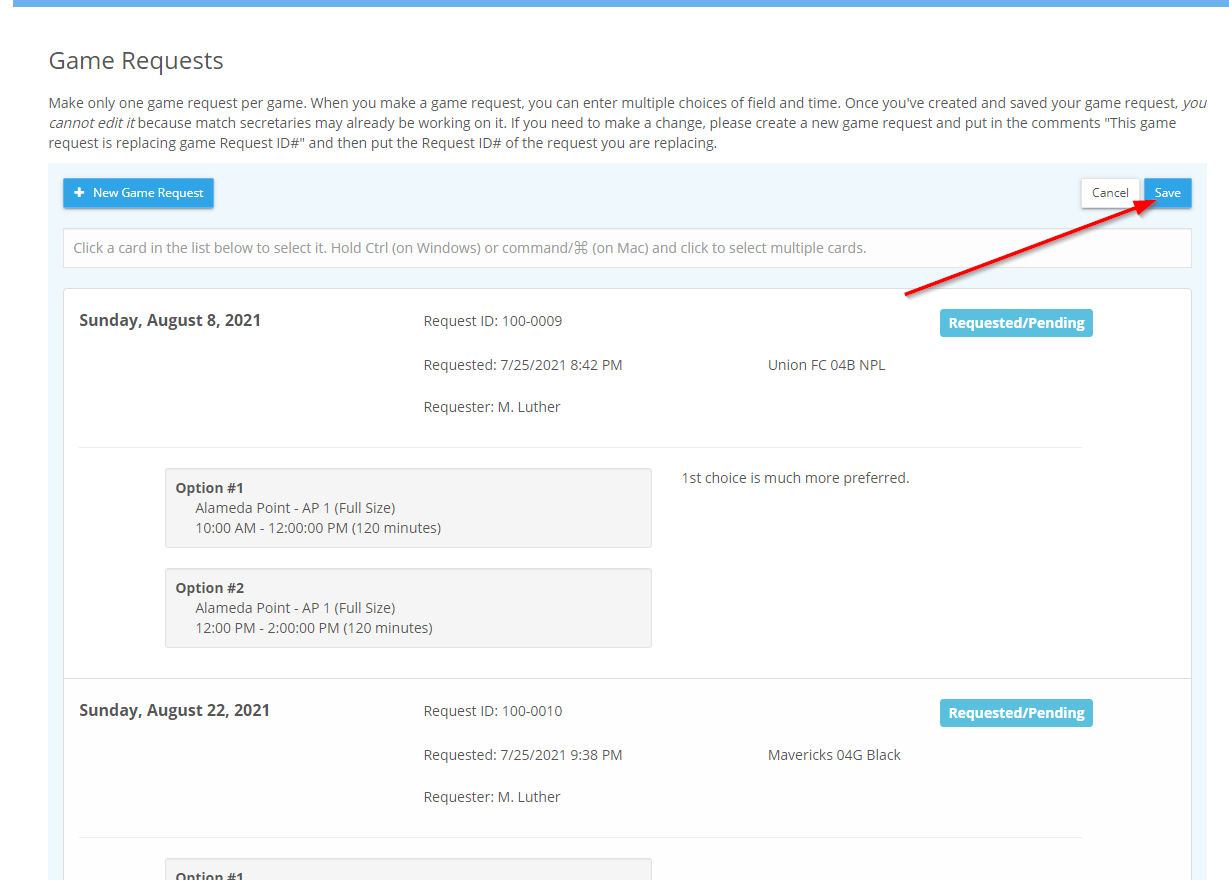 Your game request will now be queued for approval by the match secretary.