SportyLynx makes all league games available to the public to view. Team managers and coaches can also use this same module to get important information.
There are two ways to see these games:
If you are not logged in, you can find the link on your organization's website. Look for a link to the match schedules for your competition.
If you are logged into SportLynx, you can follow the steps below to see the games
Step 1: Log in to SportLynx.
Step 2: On your dashboard you will see there is a Quick Menu for your League. At the top, click the link "Season Games"

Step 3: You will see all the games listed, sorted by date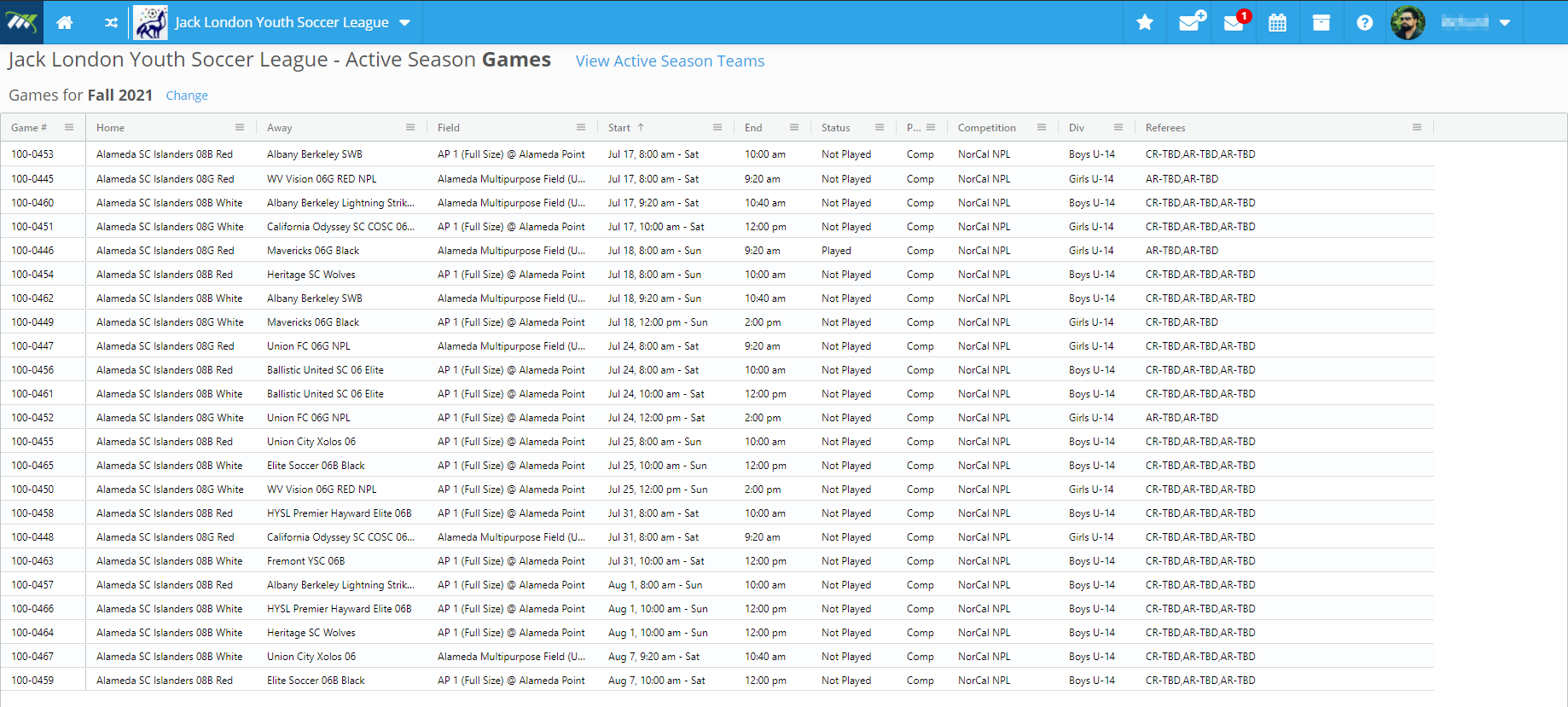 Step 4: Sort and filter the games to find the games you are interested in.
Sorting
Click on any column header to sort the list of teams by that column. If you hold shift while you click headers, you can sort by multiple columns at the same time.

Filtering
In any column header, click the menu button.

Click the filter icon.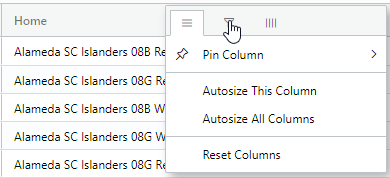 Now you can select and deselect items to filter the list.