In keeping with good product and customer practice, we release new versions of our app frequently. Usually this happens transparently and when you go to our app or log in, it automatically updates your version for you.
Occasionally, however, browser caching or other mechanisms delay updates, and so it can be useful to be able to update your app manually. Here are the instructions to do that:
Step 1: Log in to SportLynx
Step 2: Click the Help icon in the top menu and then the About menu option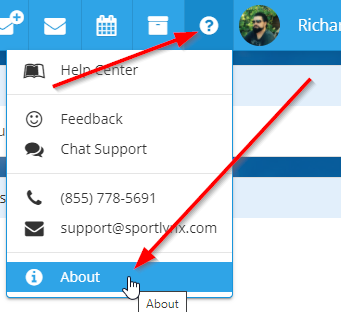 Step 4: In the About dialog box that pops up, click Update Now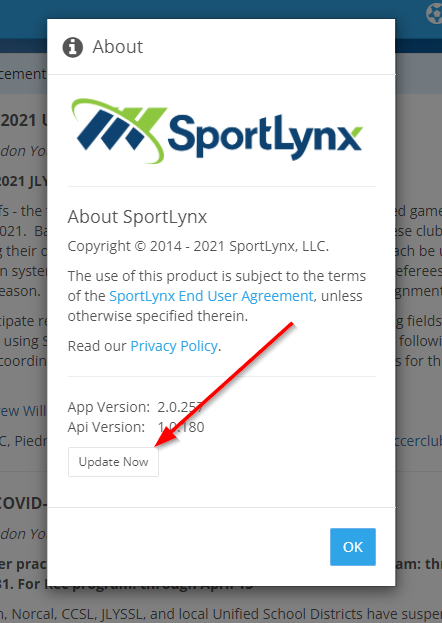 That's it! The app will reload and have the latest, updated version.