If you want switch to a different organization, you can easily change your Home Organization. Just follow these steps:
Step 1: On your SportLynx account, click on the double arrow icon between the Home button and the Organization menu item.
Step 2: On the following pop-up window, you will get options to select organization of your choice.

Step 3: Click on the organization that you want to select.
Once you do this, it will start loading up the new organization.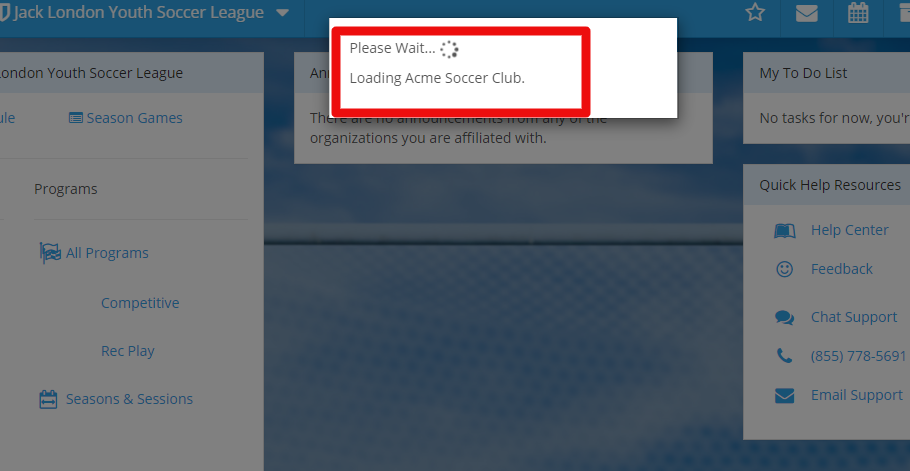 Now, you will see the changed organization on your SportLynx account.
Now, you have switched to a different organization.