You can customize your privacy settings to make some information private. Setting up restrictions in your privacy setting may prevent some people to contact you.
So be careful while making your privacy settings to ensure that those who are intended to contact you can see all your contact information.
Information that you can make private on SportLynx are:
Your profile photo
Email address
Phone number
You can choose to show this information to your staff, teams, clubs, leagues, administrators, and other organization staff, as per your choice.
Follow these instructions to change your privacy settings:
Step 1: Go to your home screen and click on your name on the top right corner.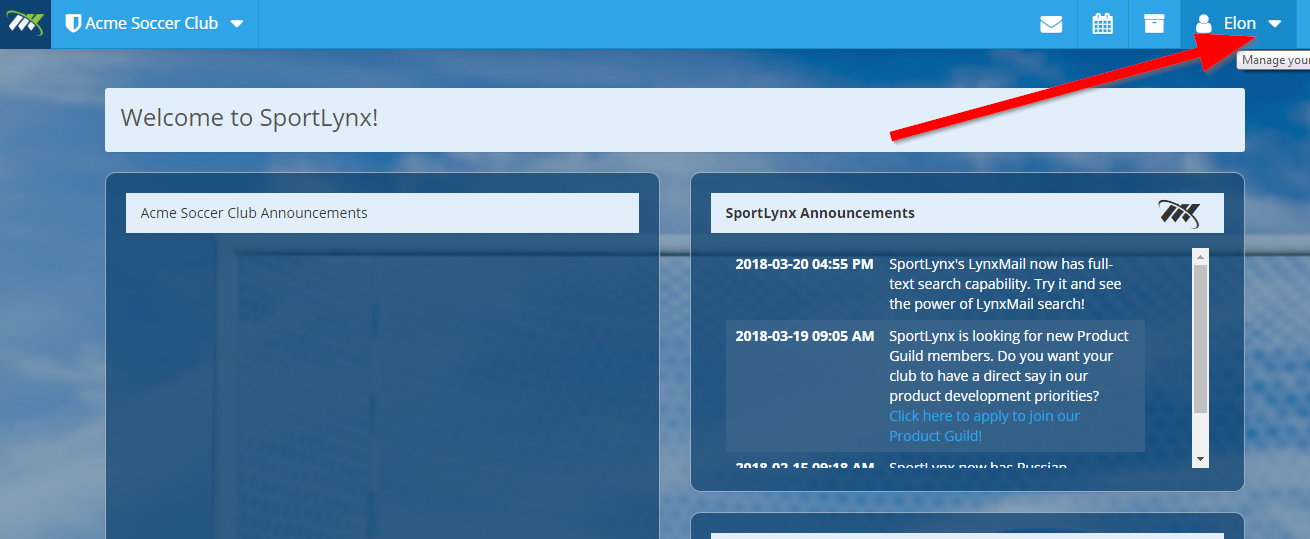 Step 2: Click on 'Account' in the drop-down menu on the top right corner.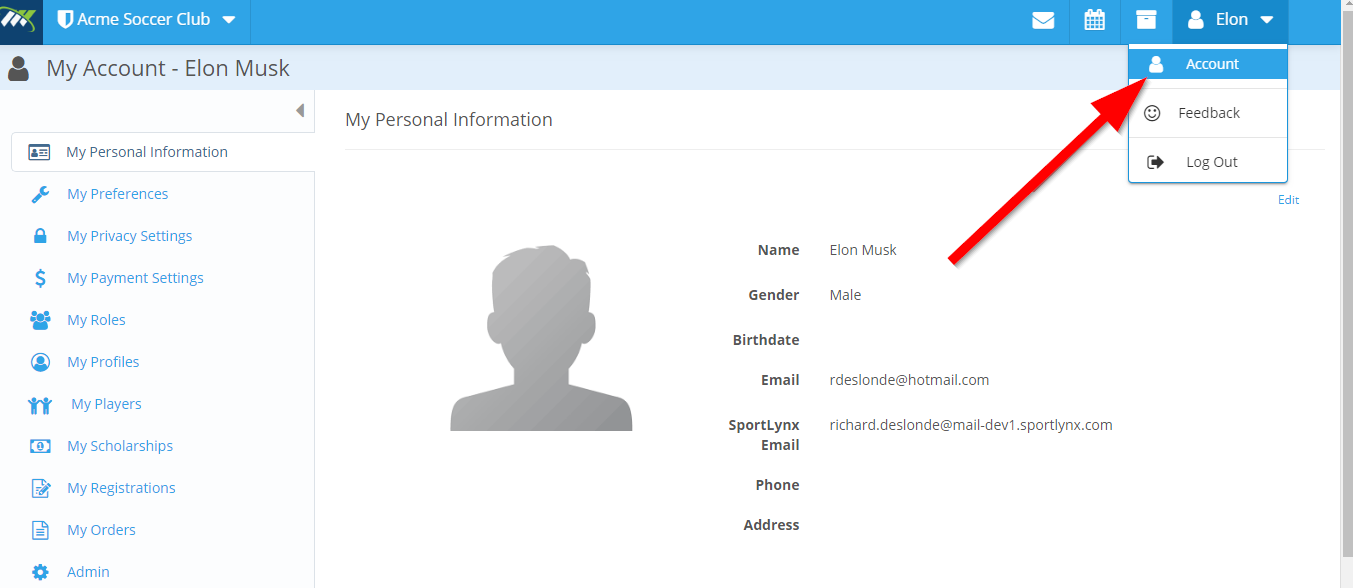 Step 3: On the left-side menu, click on "My Privacy Settings."

You will see the following window on your screen: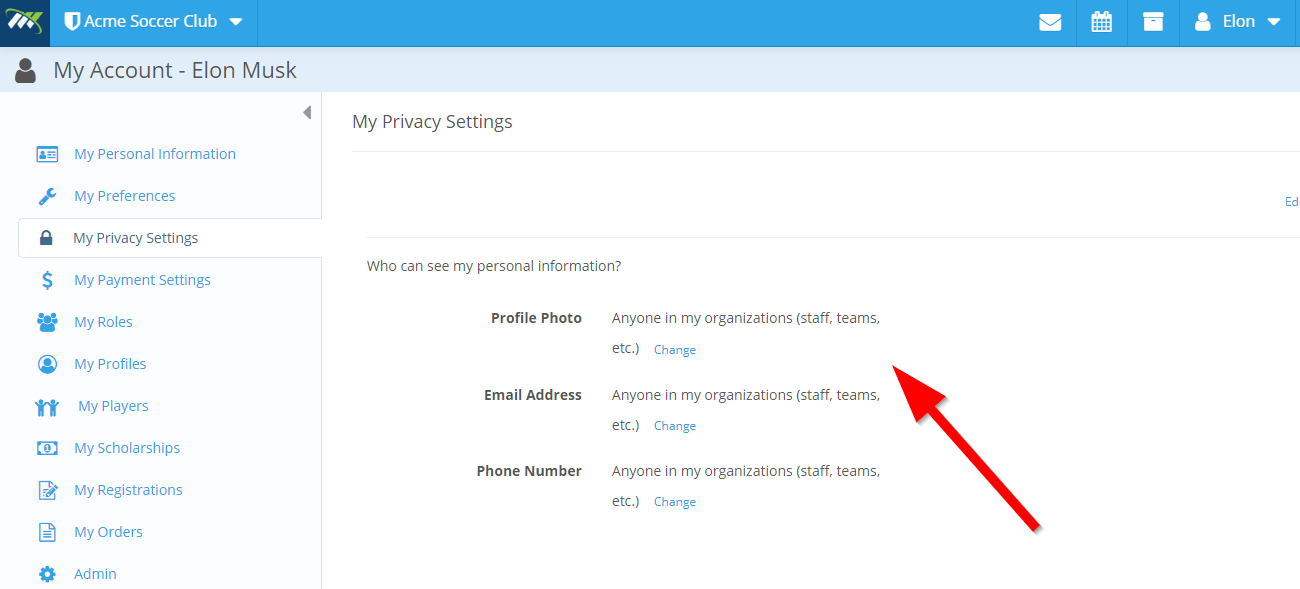 Step 4: Click the "Change" button placed with your profile photo, email address, or phone number.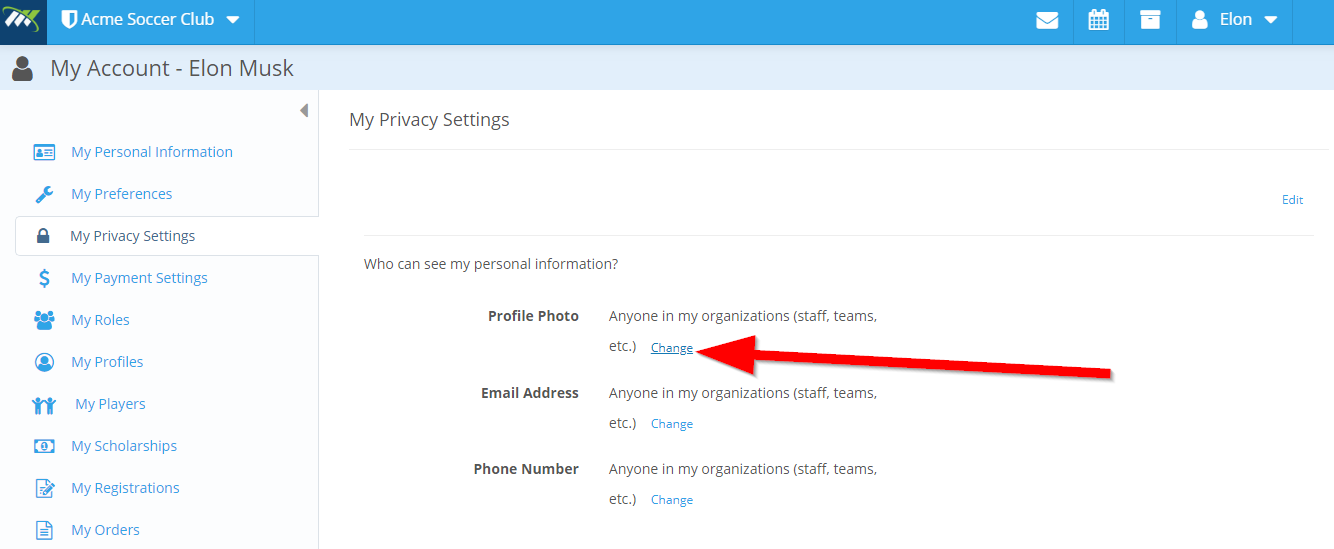 Step 5: Set who can see your personal information. You have three privacy options here:
Only me, keep this private
Only people on my teams
Anyone in my organizations (staff, teams, etc.)
Let anyone see, including the public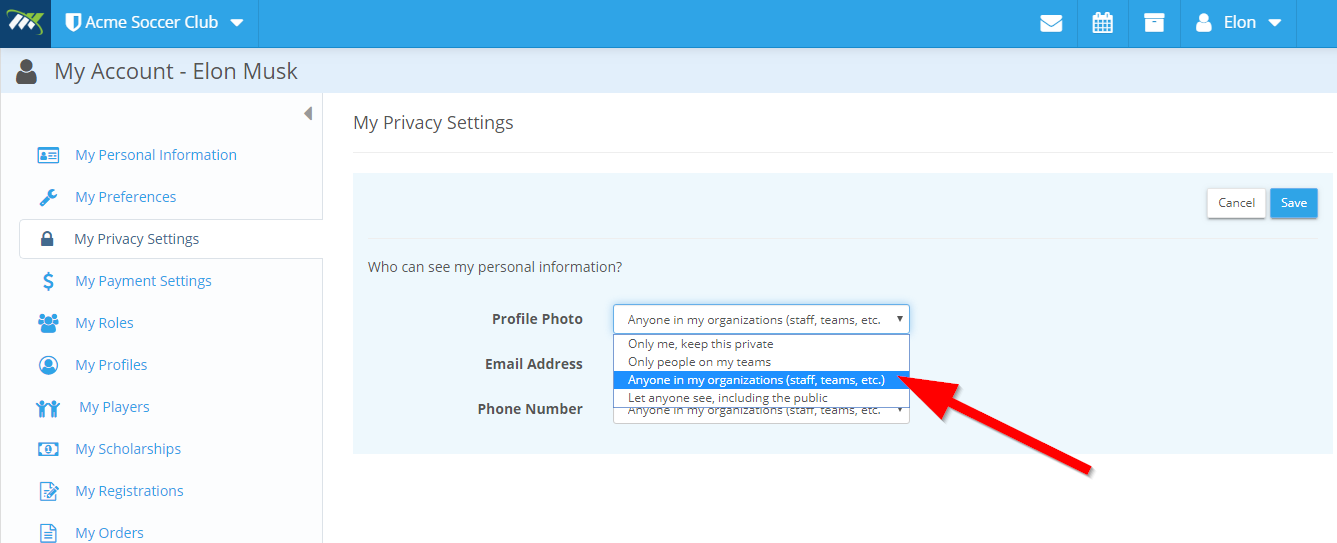 You can set privacy settings for one, two or all three items.
Step 6: Once done, click on the "Save" button on the right corner.