In your SportLynx account, you can change your personal information, including your name, email address, phone number, address, and birthdate, from the Personal Information section of My SportLynx.
Remember that you can't change your Sportlynx email address. When you register, SportLynx assigns you a SportLynx email address.
Keeping your contact information up to date is important so that your leagues, clubs, teams, administrators, and other organization staff can communicate important information to you. It is also important for the protection of your account.
Remember, even though your personal contact information is saved in SportLynx, you still have control over who can see it. Click here to learn how to manage your privacy settings in SportLynx.
Change Your Personal Information
Your name is the name that other SportLynx members will see on your profile. When you change your name, the new name will automatically replace your old name and everyone will see this new name. You are advised to use the name that everyone knows you by.
Your email address, phone number, and postal address are used by other members and SportLynx team to contact you. So, fill this information carefully.
Follow these instructions to change your personal information:
Step 1: Go to your home screen and click on your name on the top right corner.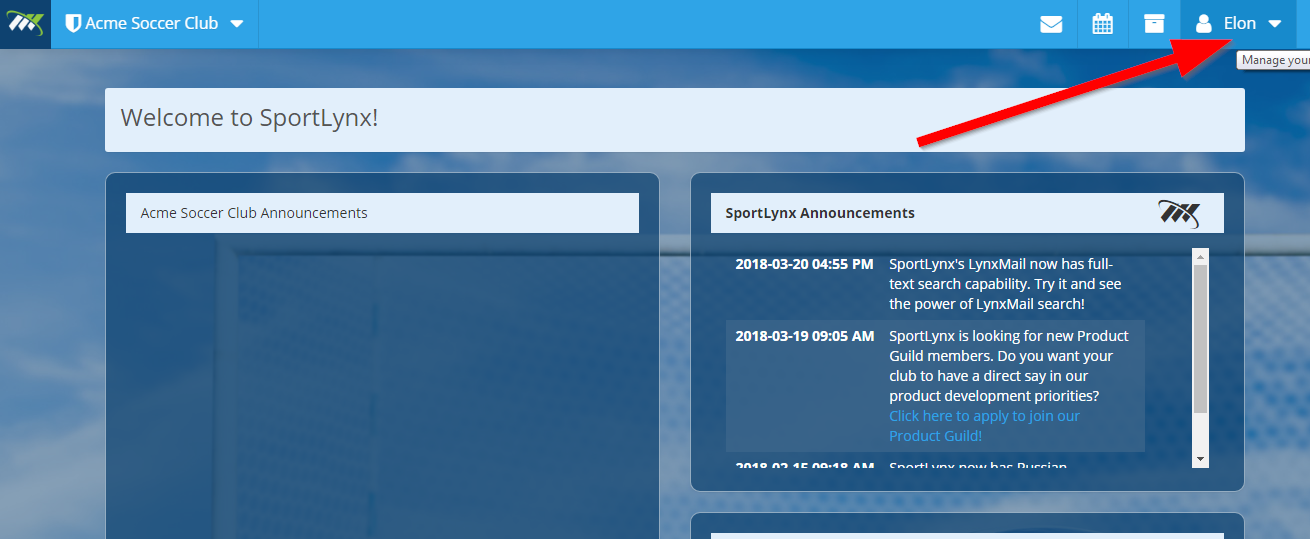 Step 2: Click on 'Account' in the drop-down menu on the top right corner.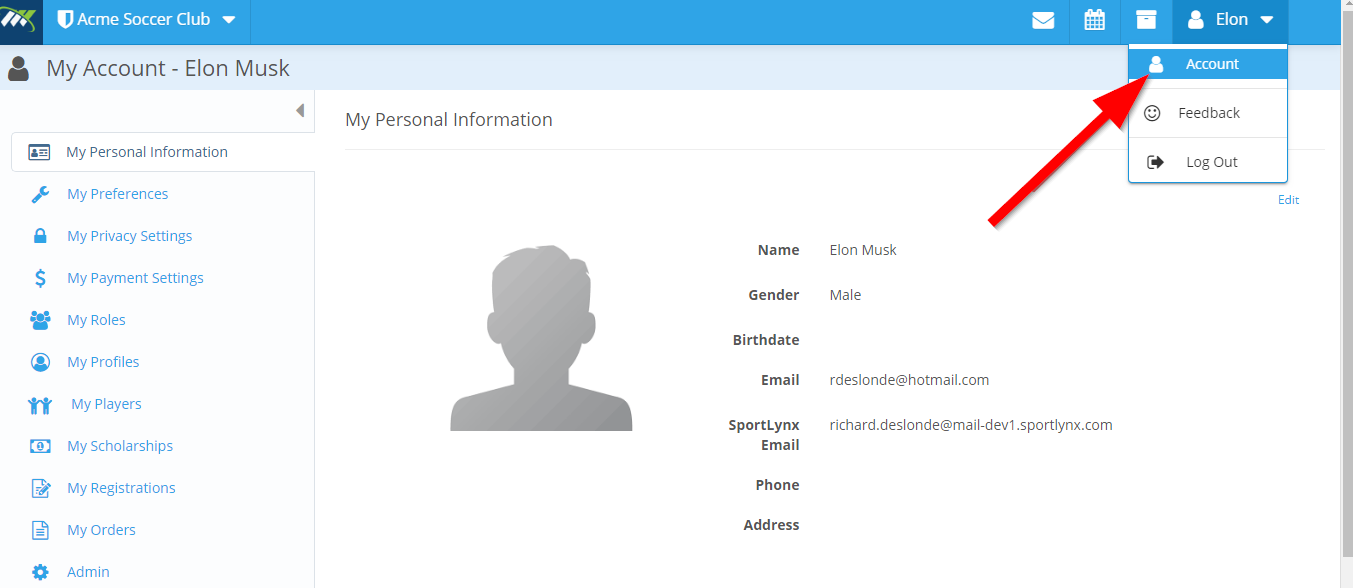 Step 3: On the left-side menu, click on "My Personal Information."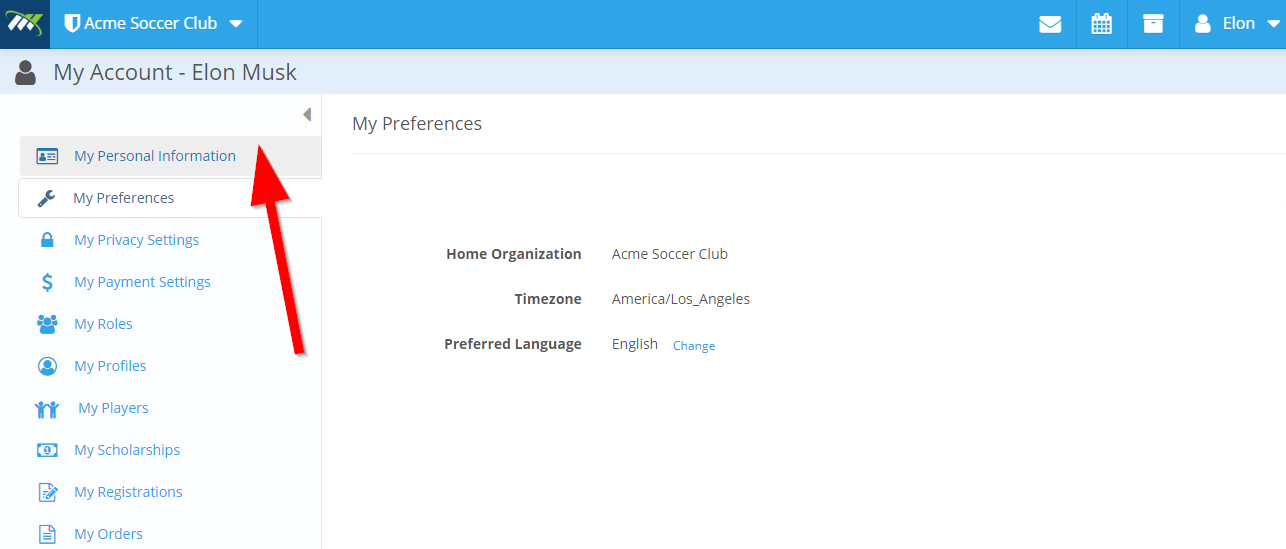 Step 4: Click on "Edit" on the right corner of the panel.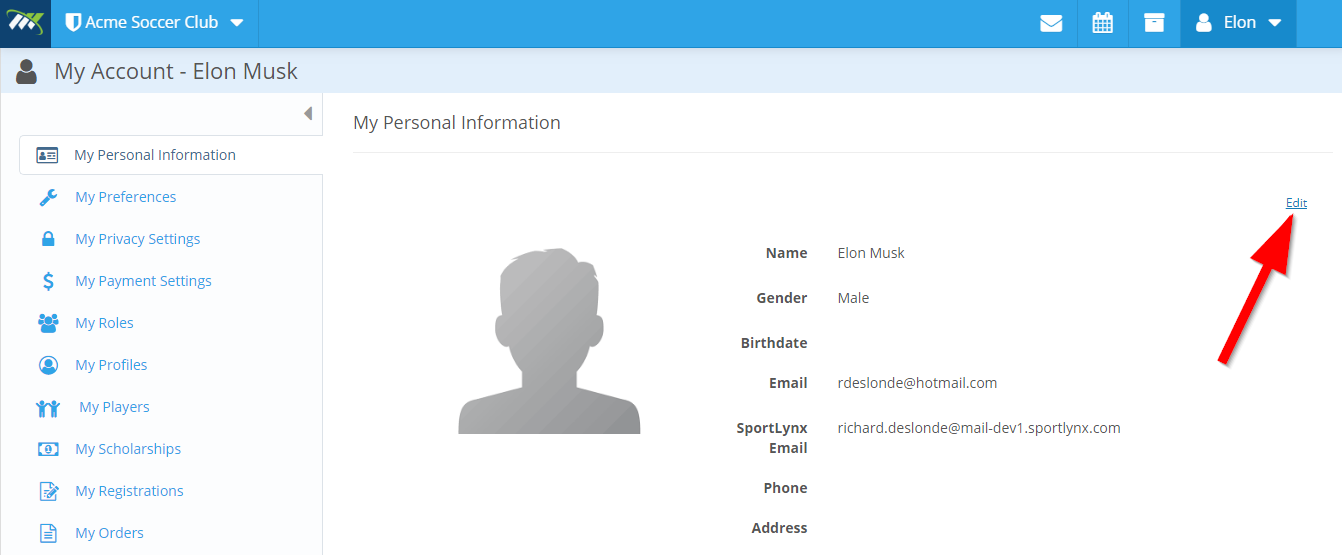 Step 5: Now, you can change any information you want.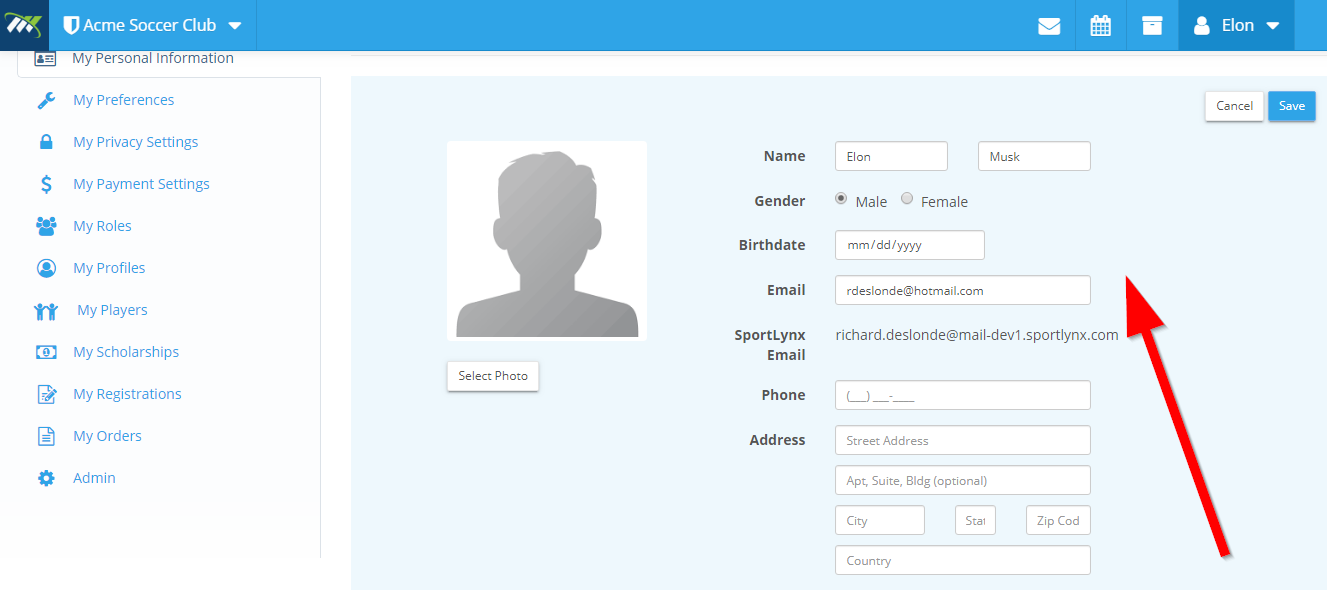 Step 6: After you have made required changes, click on the "Save" button on the right corner.