You can set your account Time Zone in your user profile page. If this method doesn't work, try Method 2.
Things to know before you begin:
Dates and time, calendar events, etc. in SportLynx are independent of your Time Zone. For example, if an event is taking place at 4 PM PST and your Time Zone is EST, it will show on your calendar as 7 PM EST.
Changes to your time zone only affect the way events show in your account, not for anyone else.
Setting your account's time zone
Step 1: Click on 'Account' in the drop-down menu on the top right corner.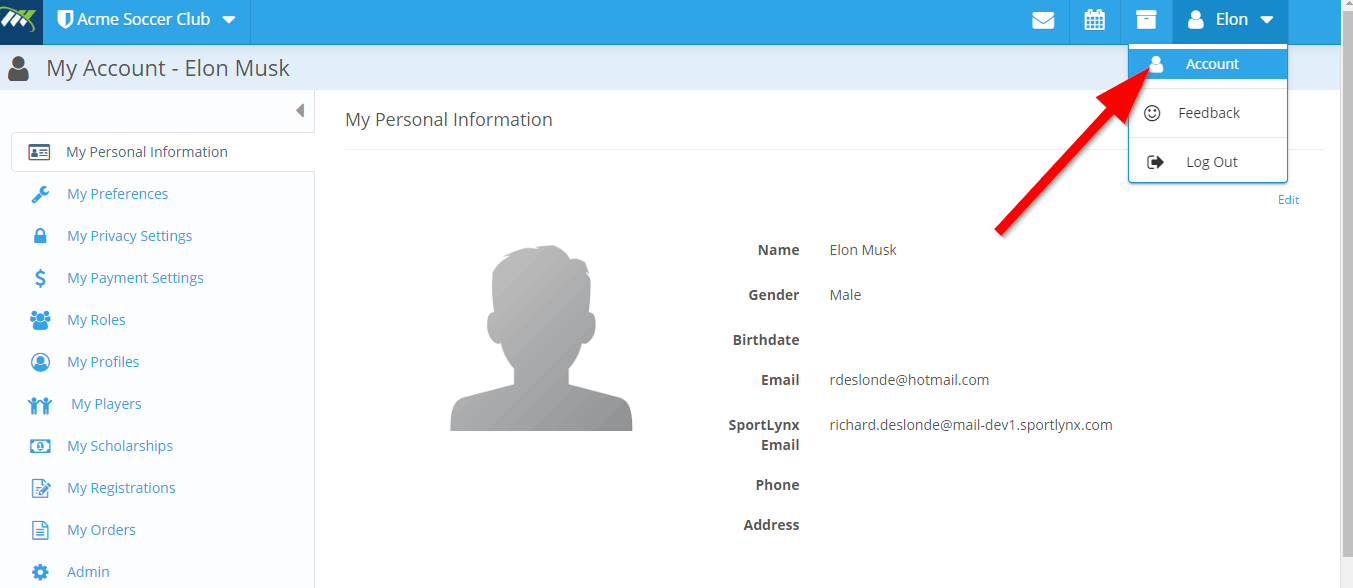 Step 2: Click on "My Preferences."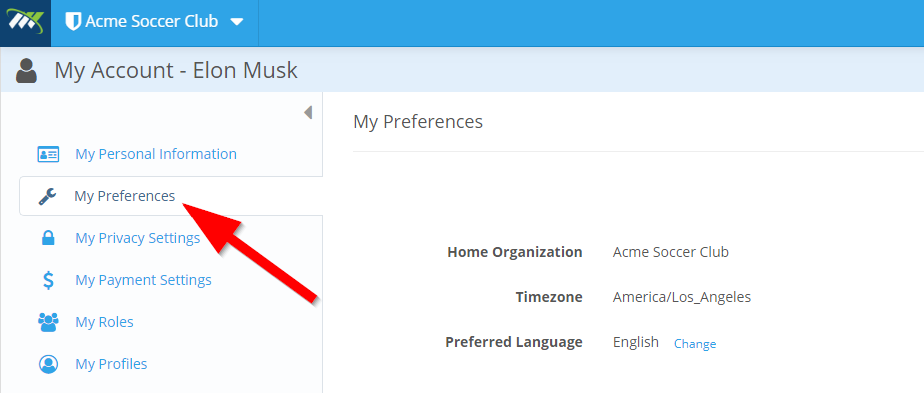 Step 3: You will see the following page on your screen. Click on the 'Edit' button on the right.

Step 4: Select your timezone from the "Timezone" list.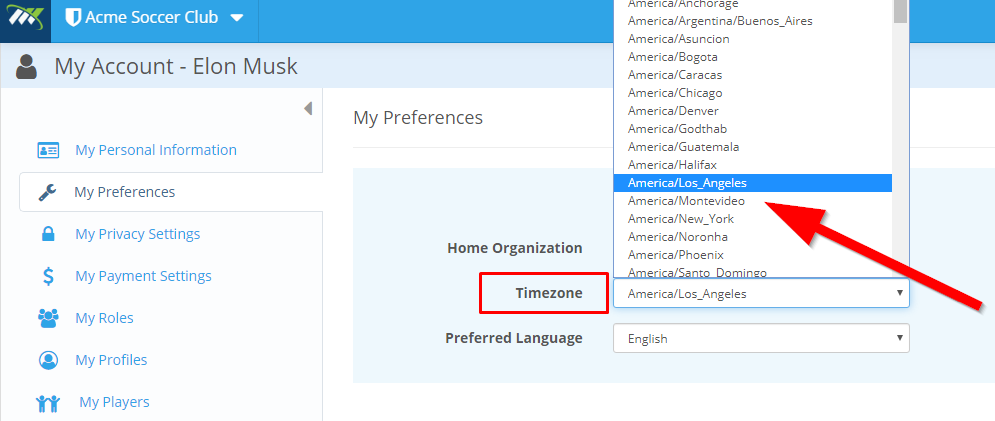 Step 5: Click the "Save" button on the top right of your screen.

You can now see changes in your timezone.