Step 1: Log in to your Outlook.com and click on the Calendar icon as shown in image below.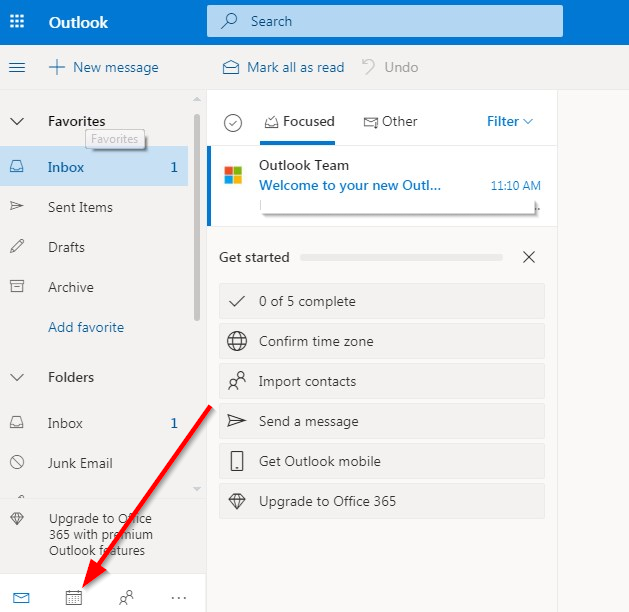 Step 2: Now find and click on Import calendar.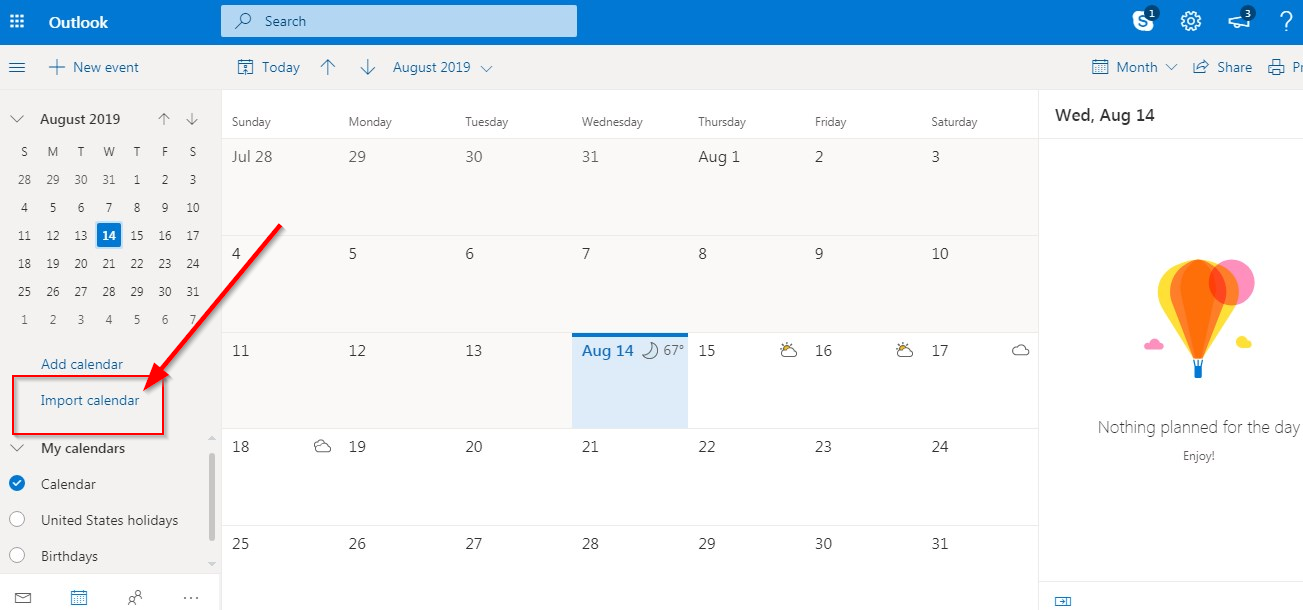 Step 3: In the new pop-up screen, find and click on From web.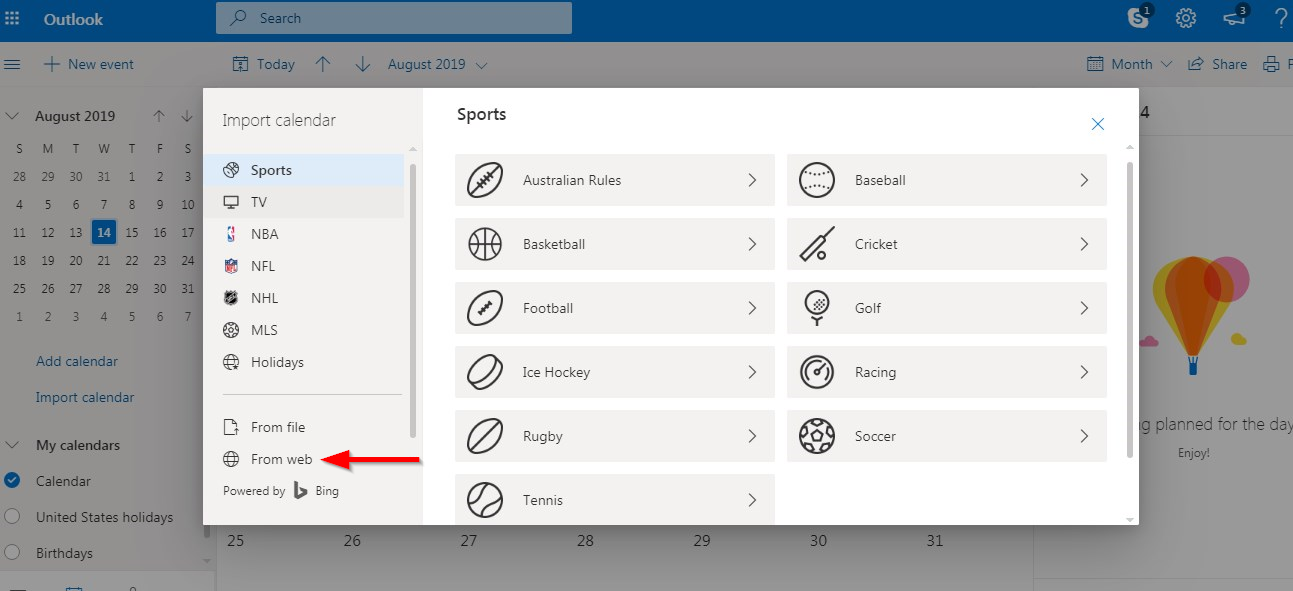 Step 4: Now you need to enter the information for the SportLynx Calendar:
Under Link to the calendar, paste the URL that you copied for the SportLynx calendar.
Under Calendar name, type the name you want to use for the SportLynx calendar.
After that, click on Import.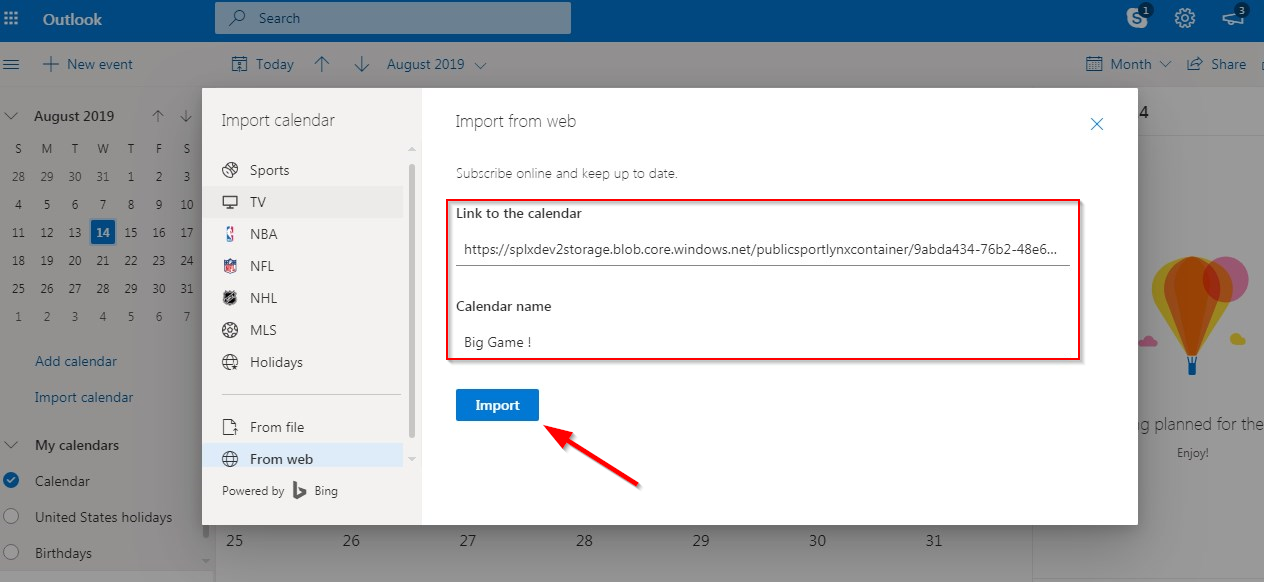 Once you have imported it, it will be shown on your Outlook homepage. Events on this calendar in SportLynx will be synced to your calendar every 4 - 8 hours.