Keeping up to date with your club or league's calendars and events is easy with SportLynx calendar subscriptions.
There are two types of calendars in SportLynx - Your Personal Calendar and Calendars that are part of the system or your league or club. You can subscribe to any calendar that you have access to.
To subscribe to a calendar, you first need the SportLynx Calendar subscription link. Follow these simple instructions to get the right link.
Step 1: Login to your SportLynx account. From the dashboard, click on the calender icon (Lynxday) - as shown in the figure below.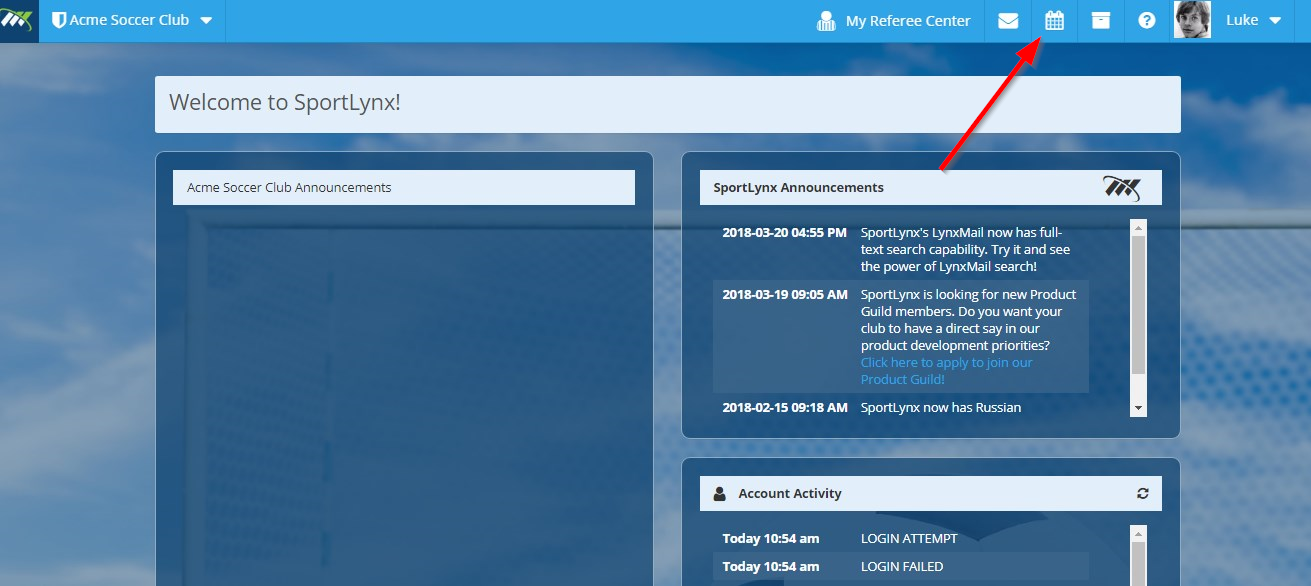 Step 2: You are now viewing your SportLynx Calendar. Click on the Settings icon.

Step 3: Once the new screen appears, first find the calendar you want to subscribe to, then click the Subscribe button.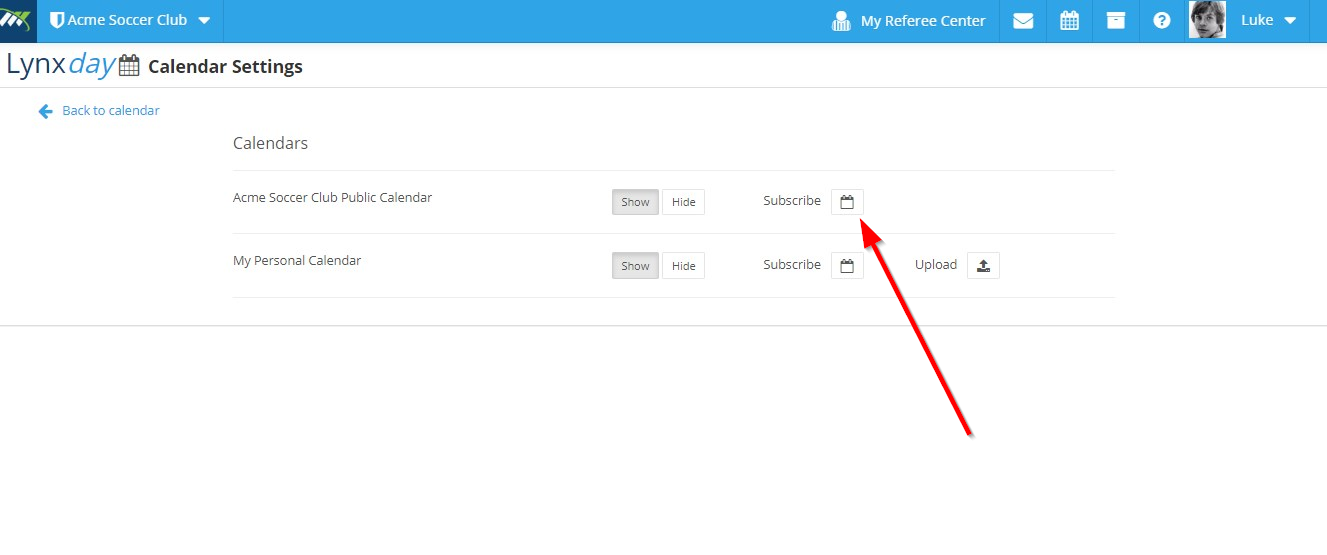 Step 4: After you have selected the calendar icon you want to subscribe to, a new pop-up screen will be presented to you where you can get the subscription link for that calendar.
To copy the link, you can highlight it manually and copy it or simply click on the "click here to copy" button.
Step 5: Once you have copied the link, follow the steps in one of the following articles to add the subscription link to your calendar.
Add a SportLynx Calendar to Microsoft Outlook
Add a SportLynx Calendar to Google Calendar
Add a SportLynx Calendar to Android Devices
Add a SportLynx Calendar to an iPhone or iPad