Publishing a game in SportLynx causes certain things to happen automatically. Publishing a game does the following:
The game will be visible on the field's calendar as a green-colored event

The game will be visible on the competition's calendar as a green-colored event

The game will be available to referee's for requesting.

An email will be sent to all coaches and team managers of both teams, stating that the game has been scheduled.
The email to the Team Managers and Coaches will contain all game details, and will look like this: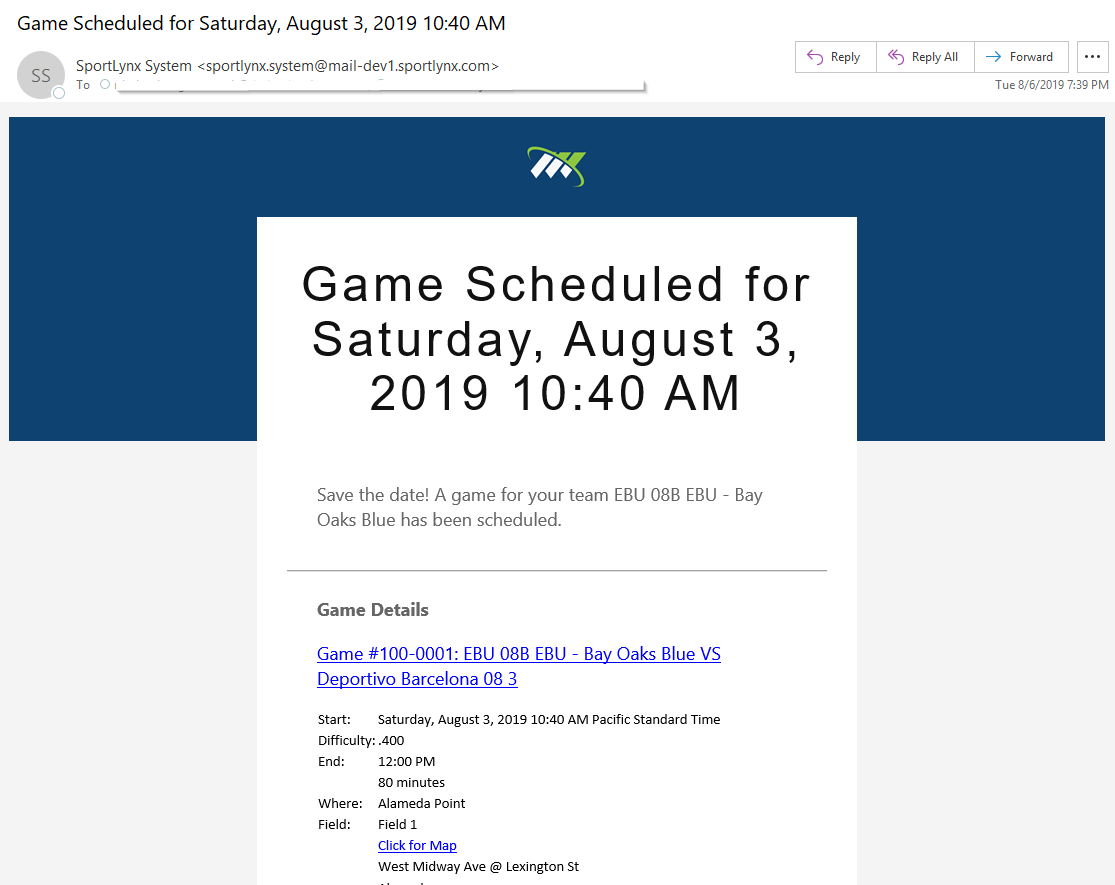 Publishing a games in SportLynx is a pretty easy task. Follow these simple instructions to learn how to publish a game.
Step 1: Login to your SportLynx account. From the dashboard, click on your organization's drop-down menu.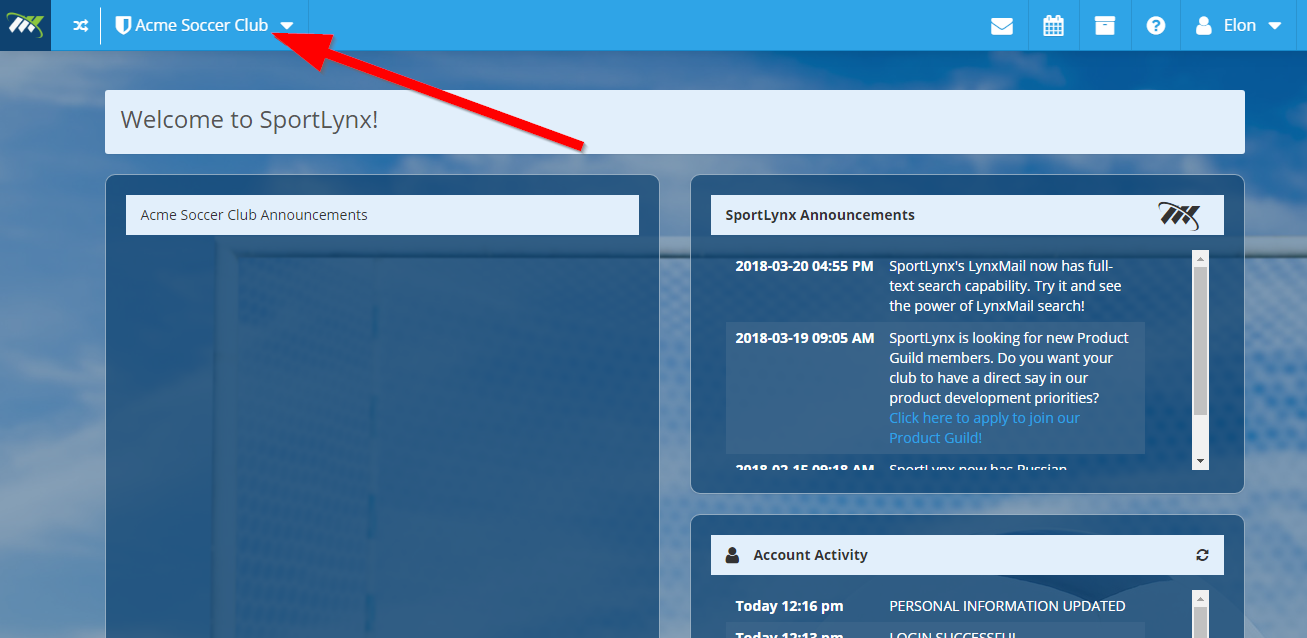 Step 2: From the drop-down list, under the Programs section, click on the program that has the game you want to publish.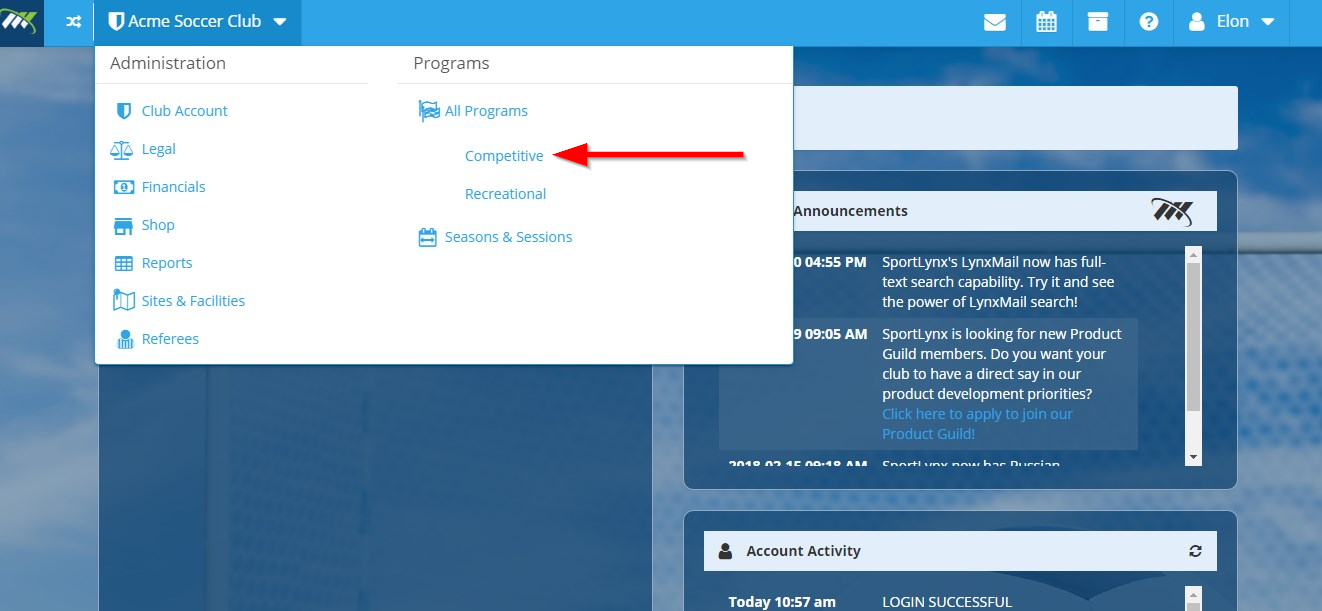 Step 3: Find and click the Competition section at the bottom of the sidebar menu.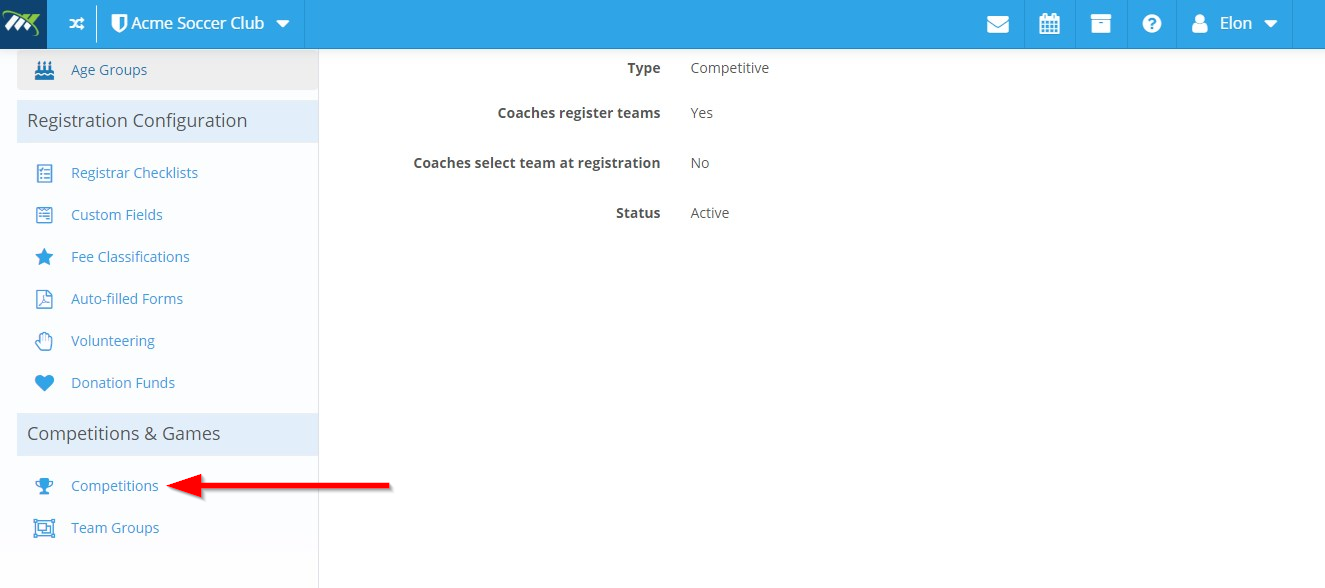 Step 4: Choose the competition you want to publish a game for.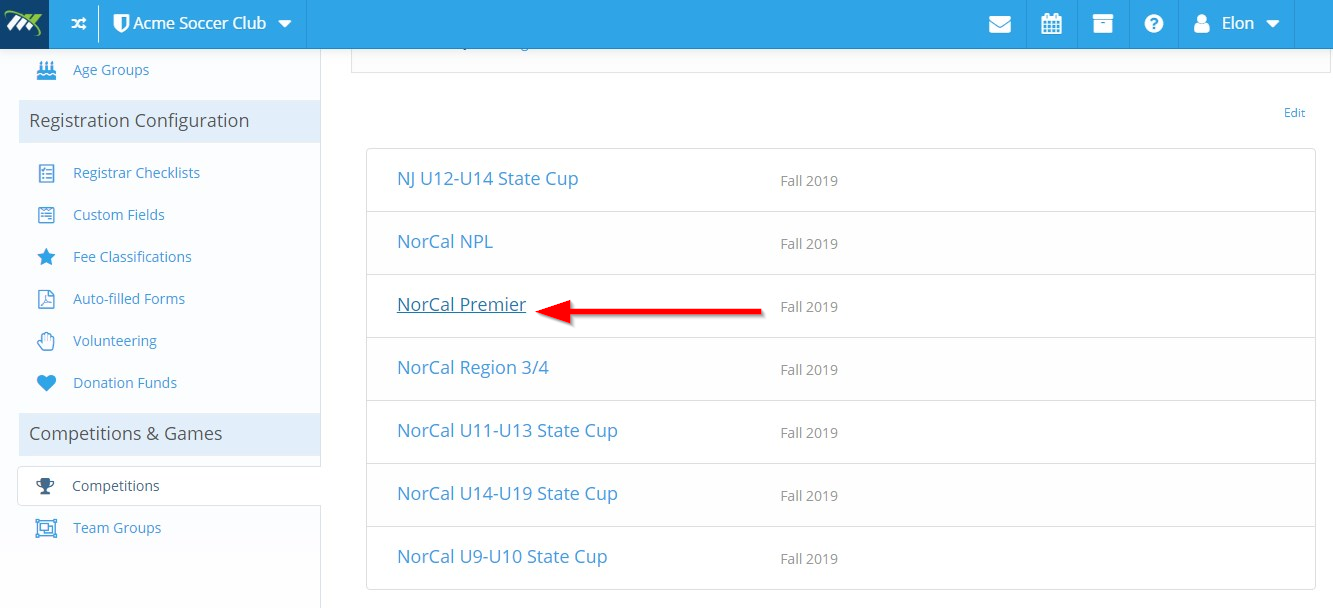 Step 5: On the following screen, you will see lists of divisions divided into two categories - Boys and Girls.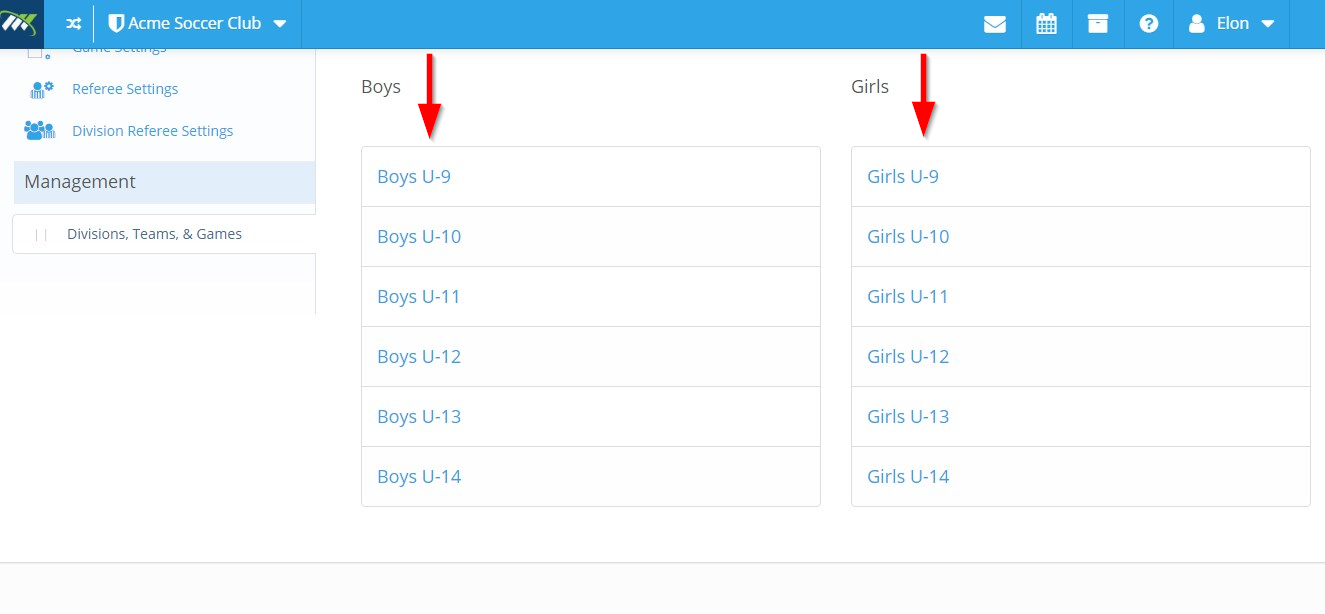 Step 6: Click on the division you want to publish a new game for.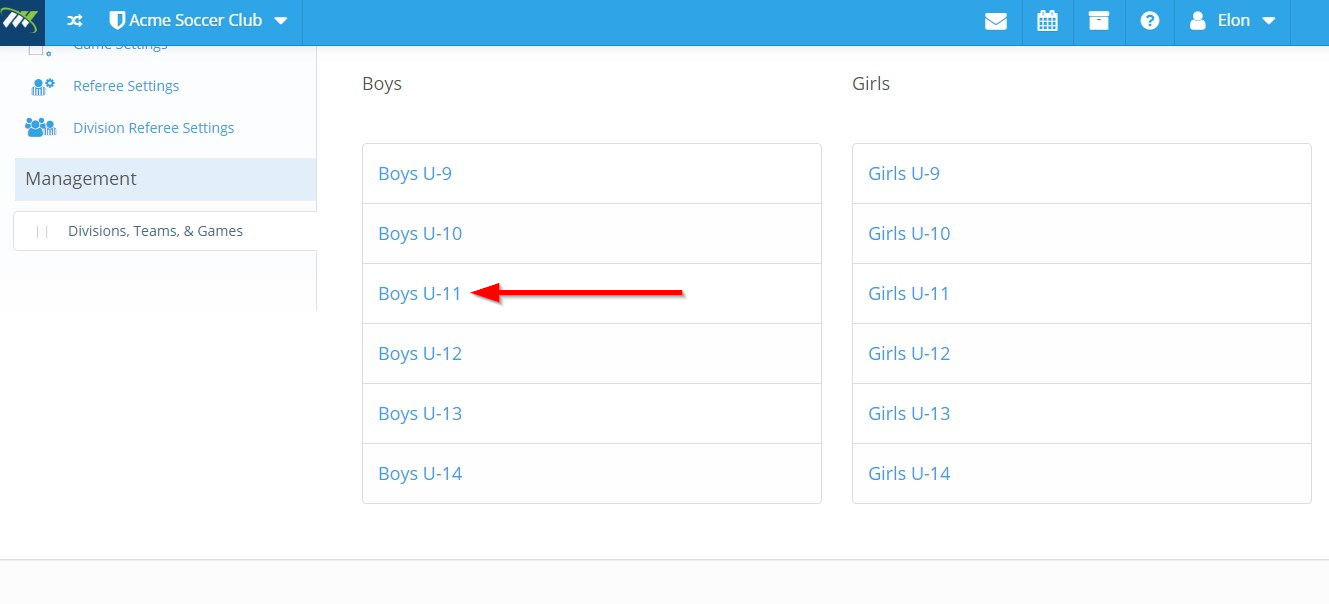 Once you have selected the division the following screen will appear. Here, you can see a list of published and unpublished games.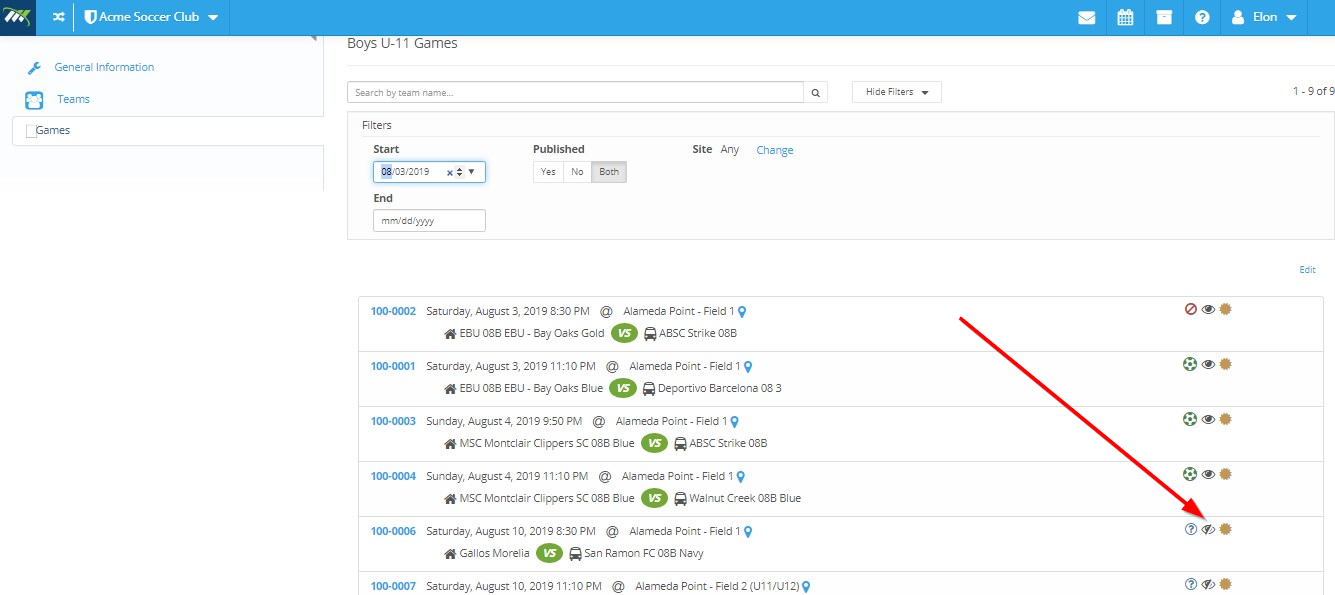 Step 7: In the search bar, you can search the game you wish to publish. You can either search by name, or by game number as shown in figure. You can narrow down your search by using filters. Once you have entered the search details, hit enter.
Moreover, if you see the game you want to publish in the list at first sight, simply click on the game number.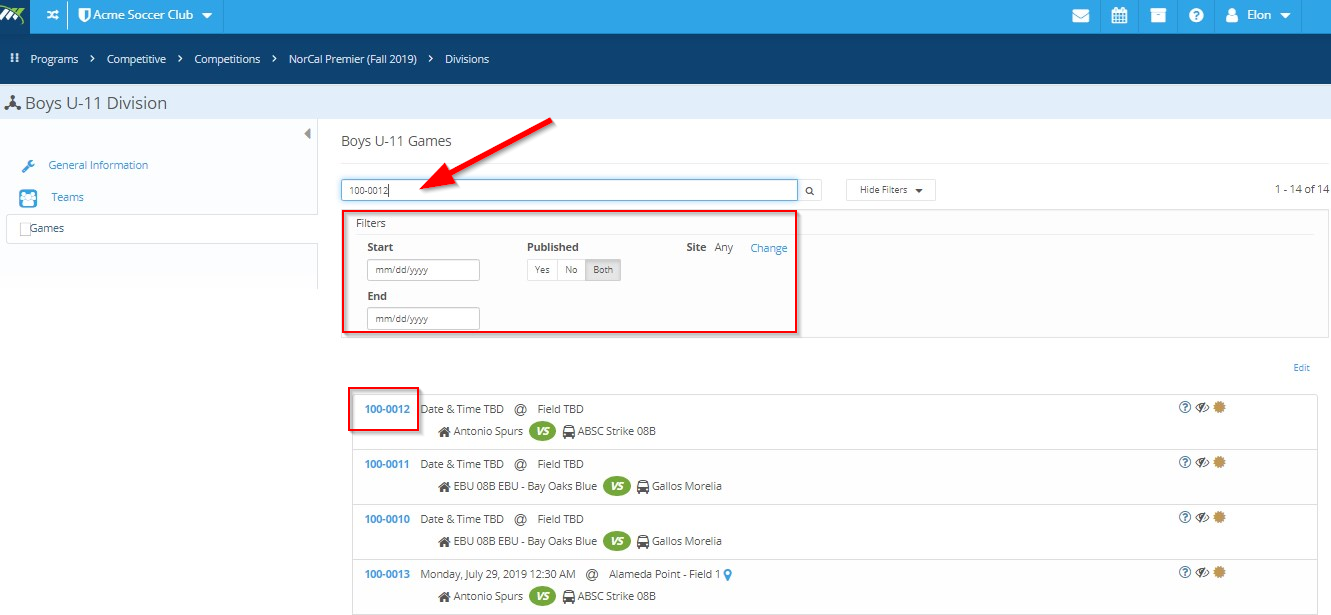 After you get your desired game, another screen will appear. You can see the status of the game whether it is published or not.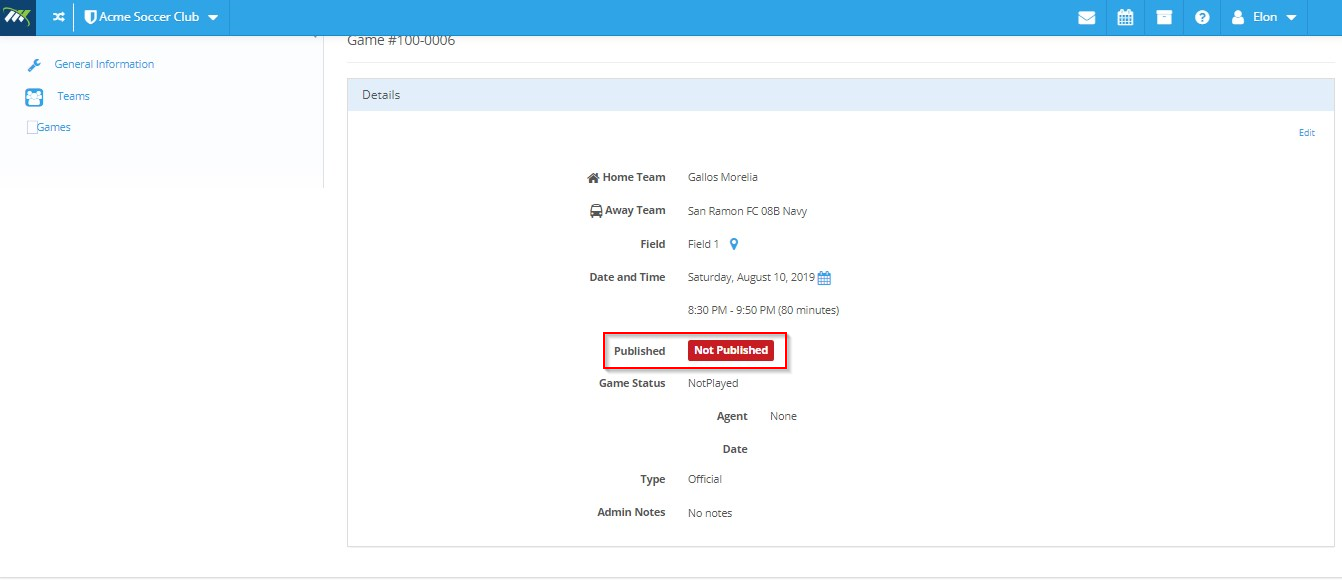 Step 9: Now for publishing the game, click on the Edit button that is pointed in the figure.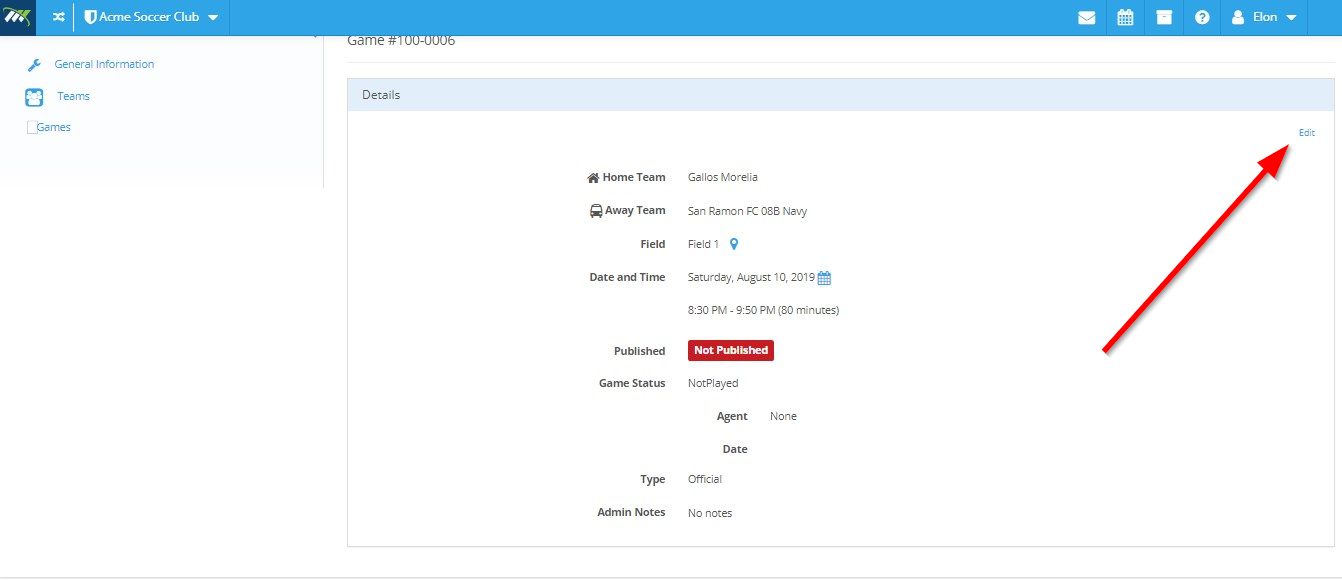 Step 10: Click on the Published button followed by Save button.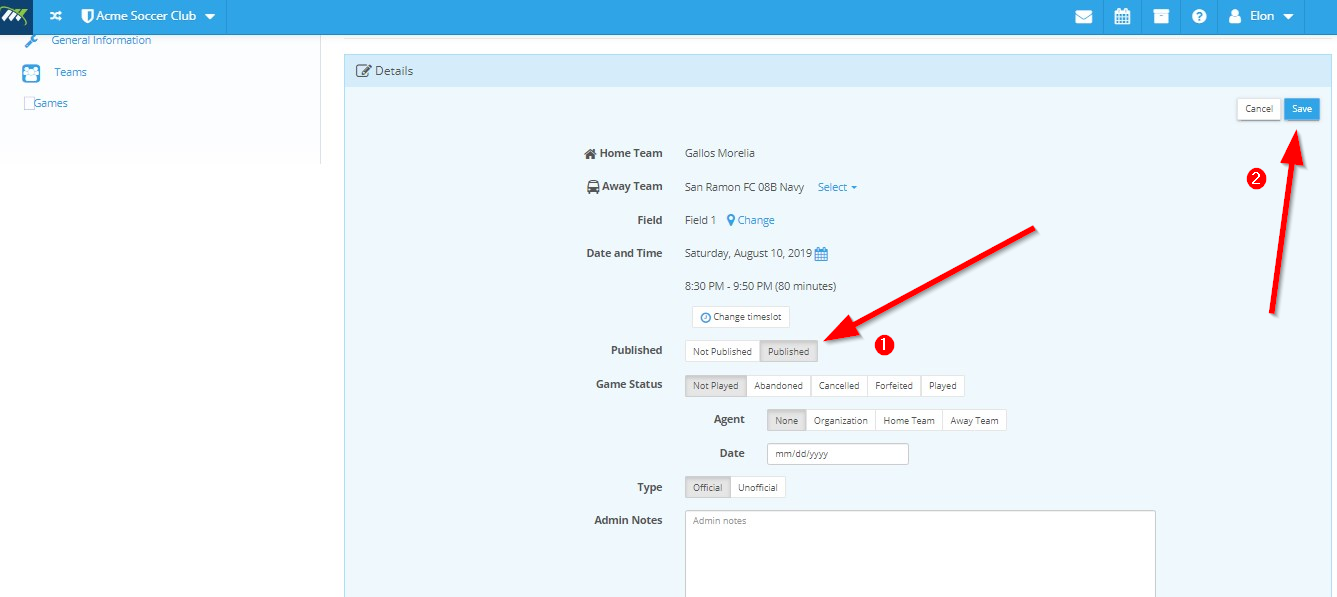 Once you clicked on the save button, you can see the change of status from Not Published to Published.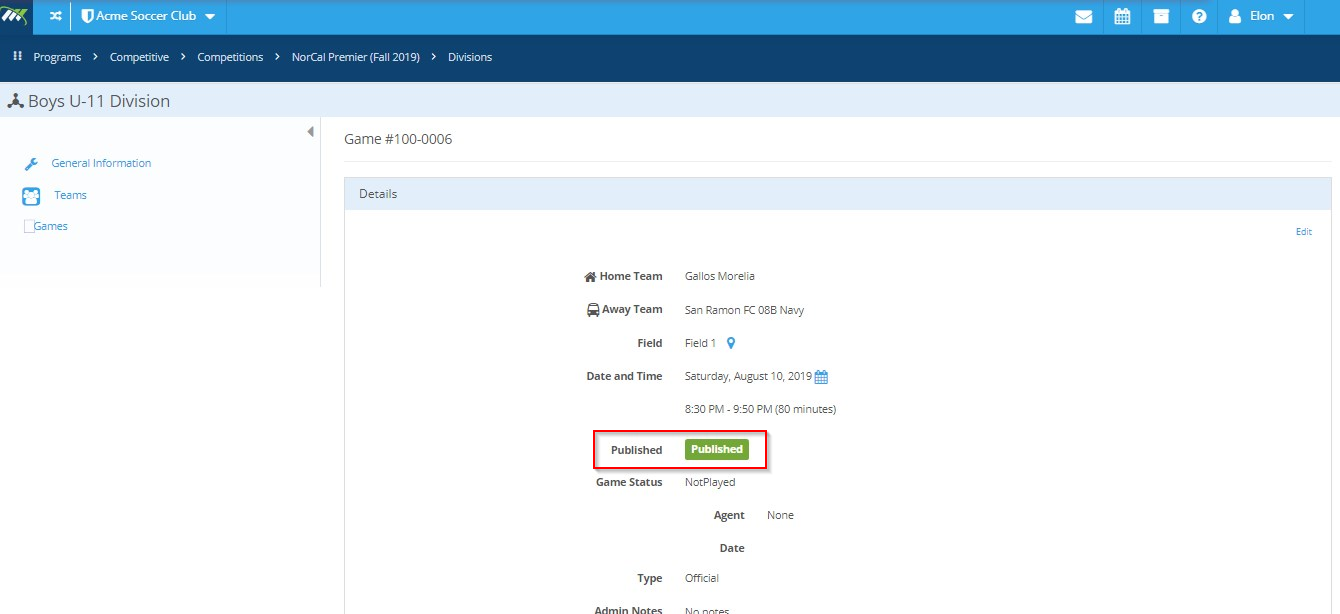 You have successfully published the game.