Seasons and sessions are just periods, or ranges of time. A season is a longer period of time, usually months - these are useful for sporting seasons (eg. Spring and Fall). A session is a short period of time, usually a week to a few weeks - these are useful for shorter "sessions" - such as summer sport camps, etc.
In SportLynx, they are treated exactly the same - the only difference is the duration of time.
To add a new Season or Session, follow these instructions.
Step 1: Login to your SportLynx account. From the dashboard, click on your organization's drop-down menu.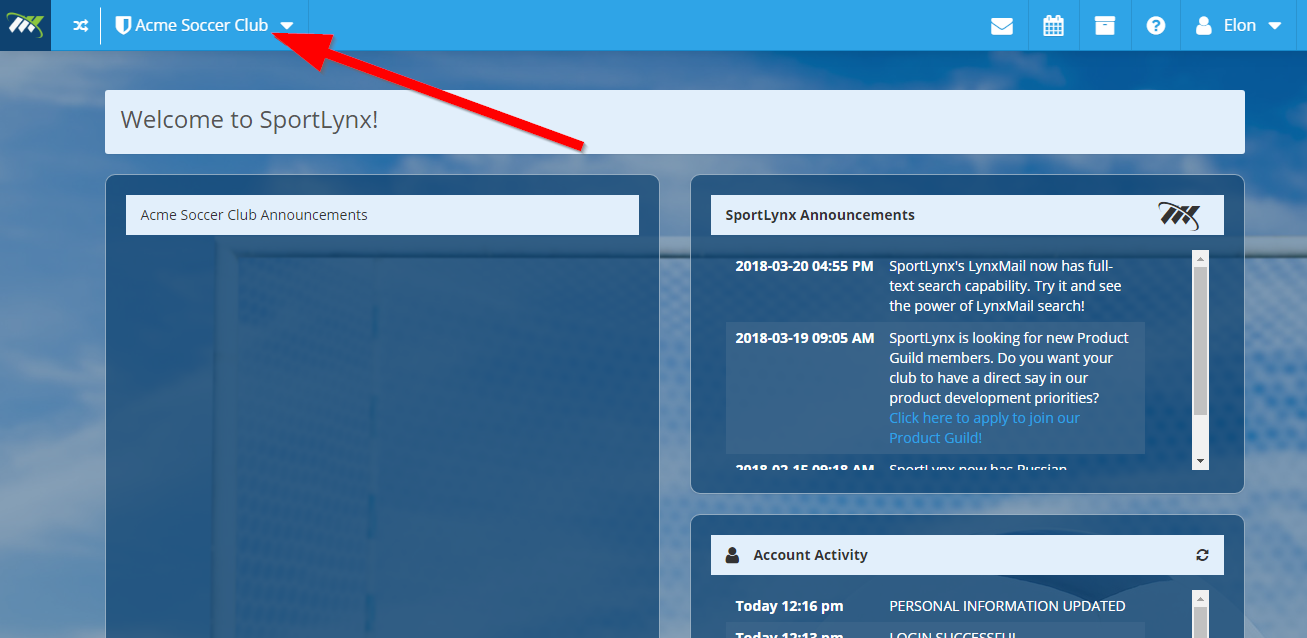 Step 2: From the drop-down list, click on Seasons & Sessions.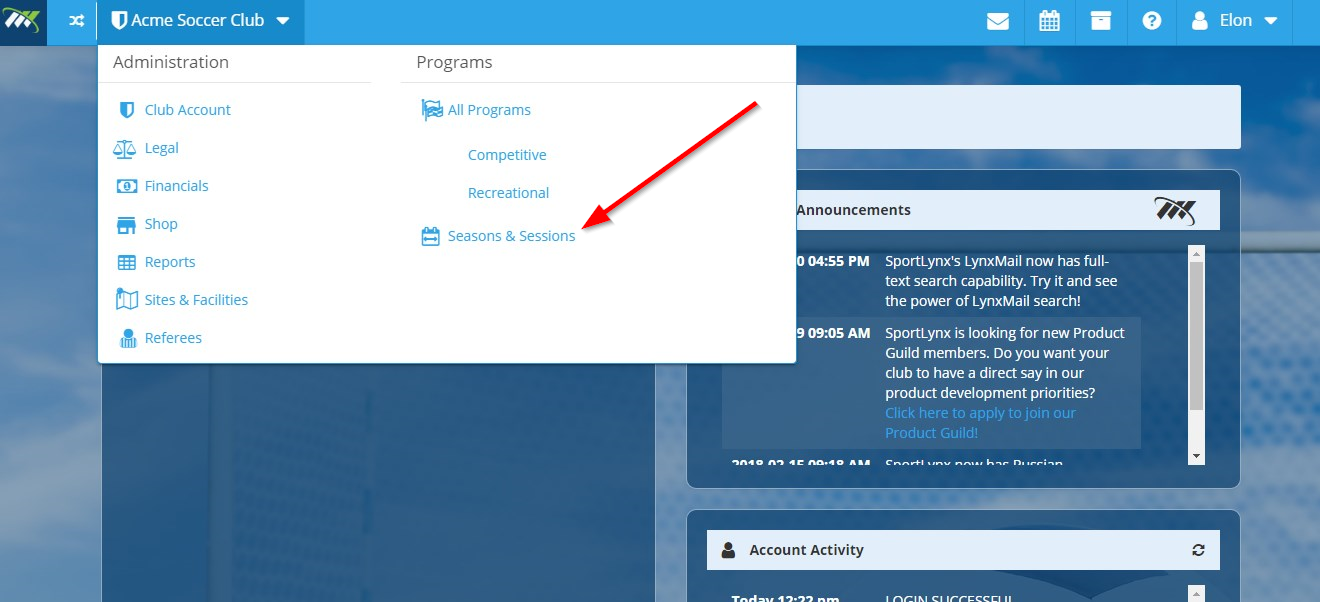 Step 3: You are now on the seasons list. Click the Edit button on the right.
Step 4: Click on the New Season button.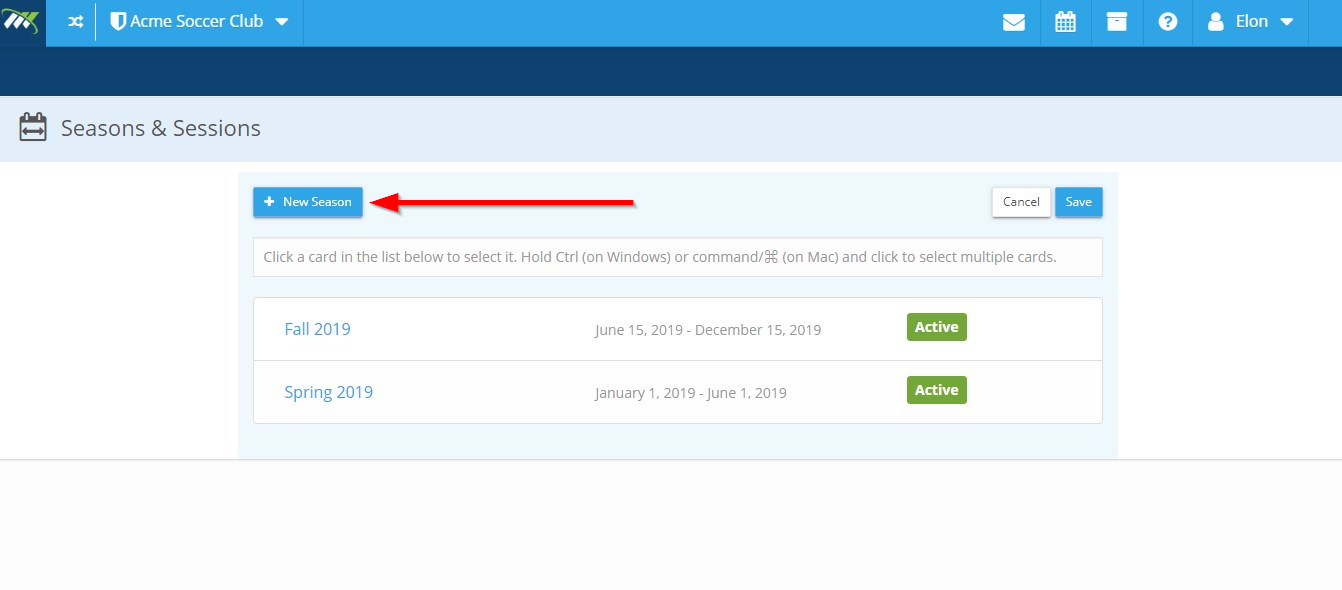 Step 5: A pop-up window for creating a new Season will display. In this screen, you have to enter the name of the season and the beginning and ending dates of the season. Once you have entered these details, click on OK.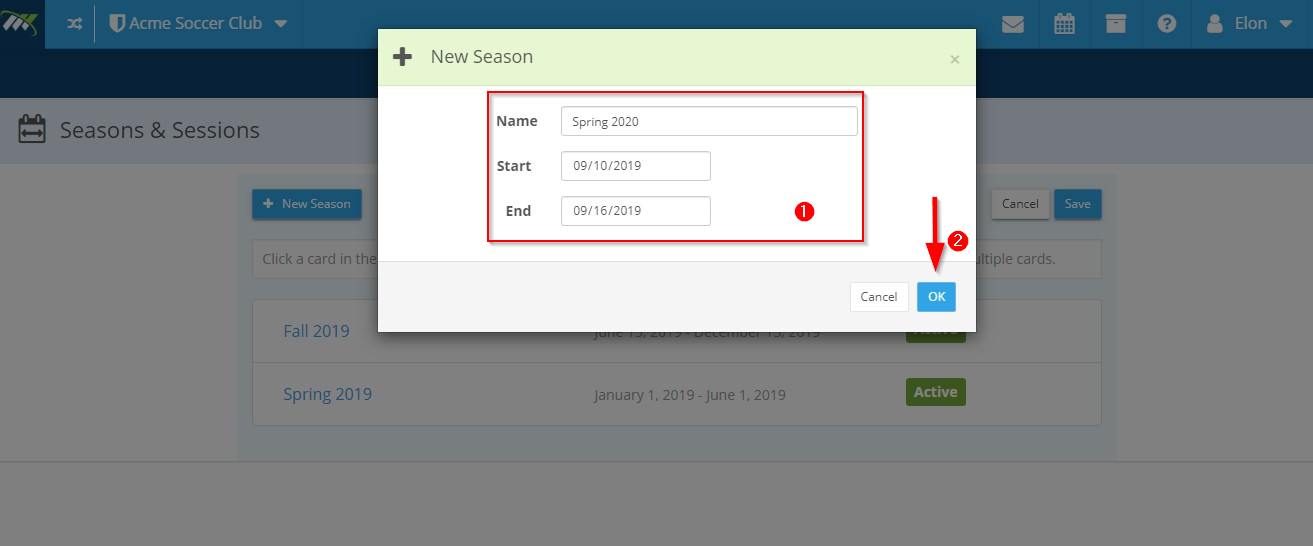 Step 6: Click on the Save button.
The new season or session will be saved and appear in the list. It is now available throughout your organization for use (eg. in Enrollments, Competitions, etc.).