If you have a role in one of your organizations, you can send an email as that role. This means the email will come FROM that role, and all replies to your email will go TO that role, and not directly to you (though you will see the replies as well). This way, anyone else who is in the role will also see replies and be able to respond to them.
Step 1: To send an email as one of your roles, first compose your email.
Step 2: Now when you want to send it, instead of just clicking "Send", click the down arrow next to it: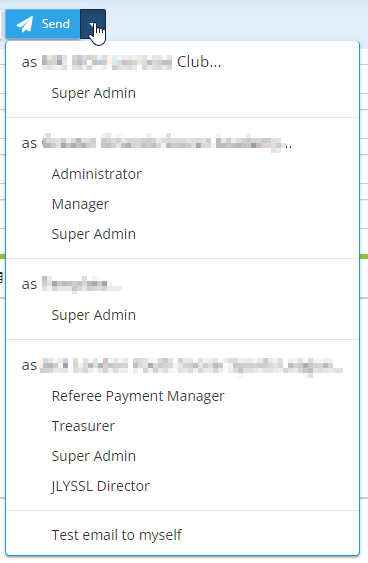 Step 3: Click the role you want to send it as. The email will be sent as that role!
Notice that if you are a member of and have roles in multiple organizations, you will see them all listed here and can select any of those roles.