Referee Assignor's can easily assign any referee to any game position.
Step 1: Go to the Referee Management module's Game Assignments screen.

Step 2: Click the blue Assign button for any game's referee position

Step 3: A dialog with a list of referees will appear. Use the search and filters to find the referee you want. When you find the one you want to assign, click the referee's name.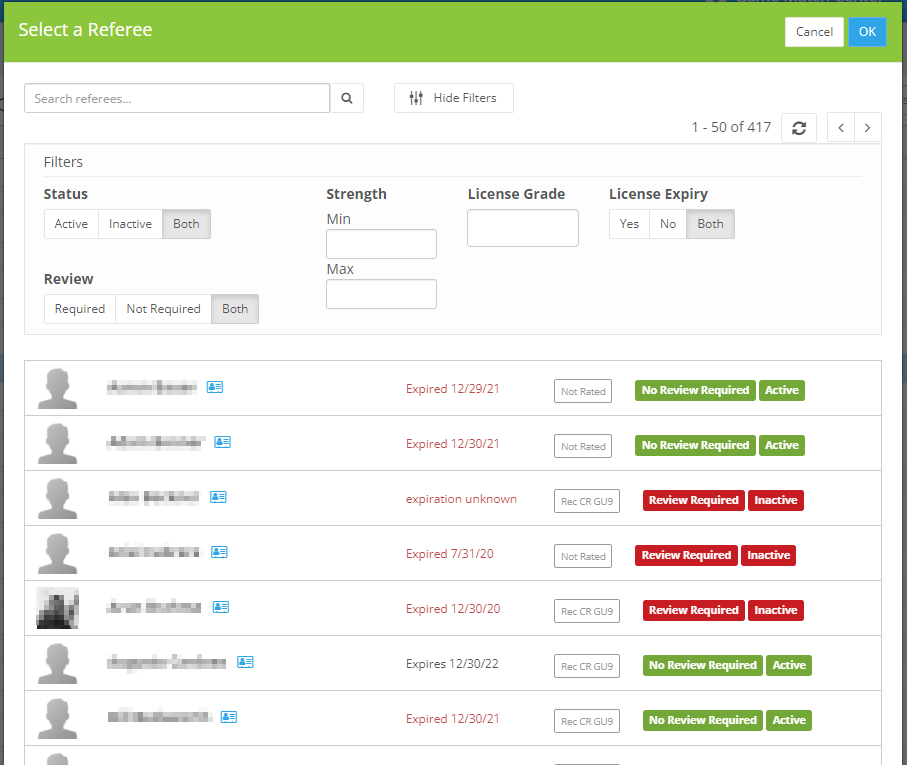 That's it! The referee will be assigned to that position on that game.