Teams are created in enrollments for a given season. A team can play in multiple competitions in the same season. For example, a team might have a regular season competition, but then also participate in tournaments (which are also set up as competitions).
Teams need to be published before they can be added to a competition.
Follow this step-by-step process to add a team to a competition:
Step 1: Login to your SportLynx account, and from the dashboard, click on your Organization's dropdown menu.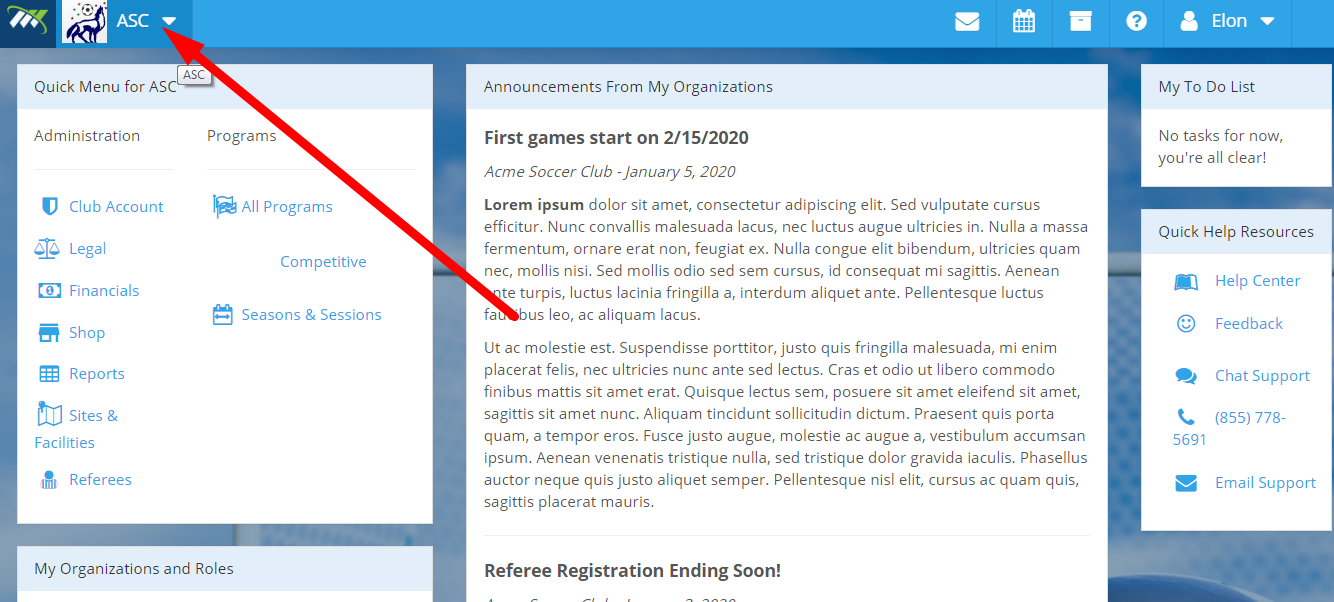 Step 2: In the dropdown menu, click on the Competitive link.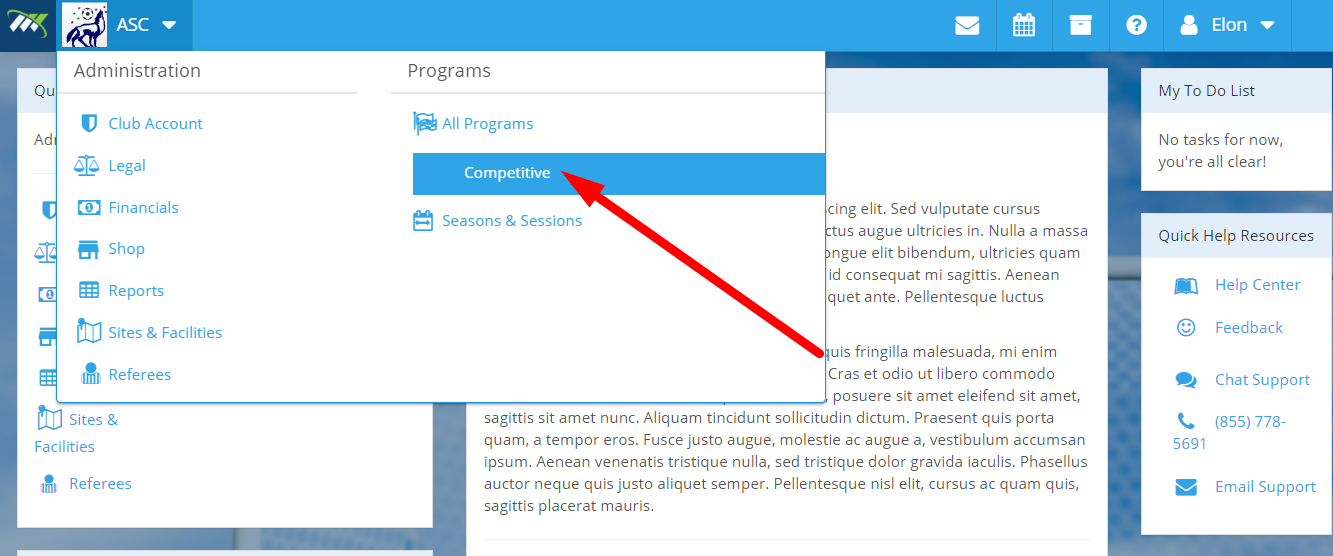 Step 3: On the following screen, scroll down to the Competitions & Games section, and click on Competitions.

Step 4: Now, click the competition to which you want to add the team.
Step 5: Choose and click on the desired division.

Step 6: On the following screen, click on the Teams link from the left-side panel.

Step 7: Click on the Edit button on the right corner.

Step 8: Click on the Add Teams button on your screen.

Step 9: On the following screen, search for the desired team. You can enter the team's name in the search box in the dialog box.
You can also search the team using filters: Female, Male or Both

You can choose the team by choosing an appropriate division from the dropdown list.

Step 10: Now, select the team that you want to add to the competition. You can select multiple teams at a time. A tick mark will appear in front of every selected team.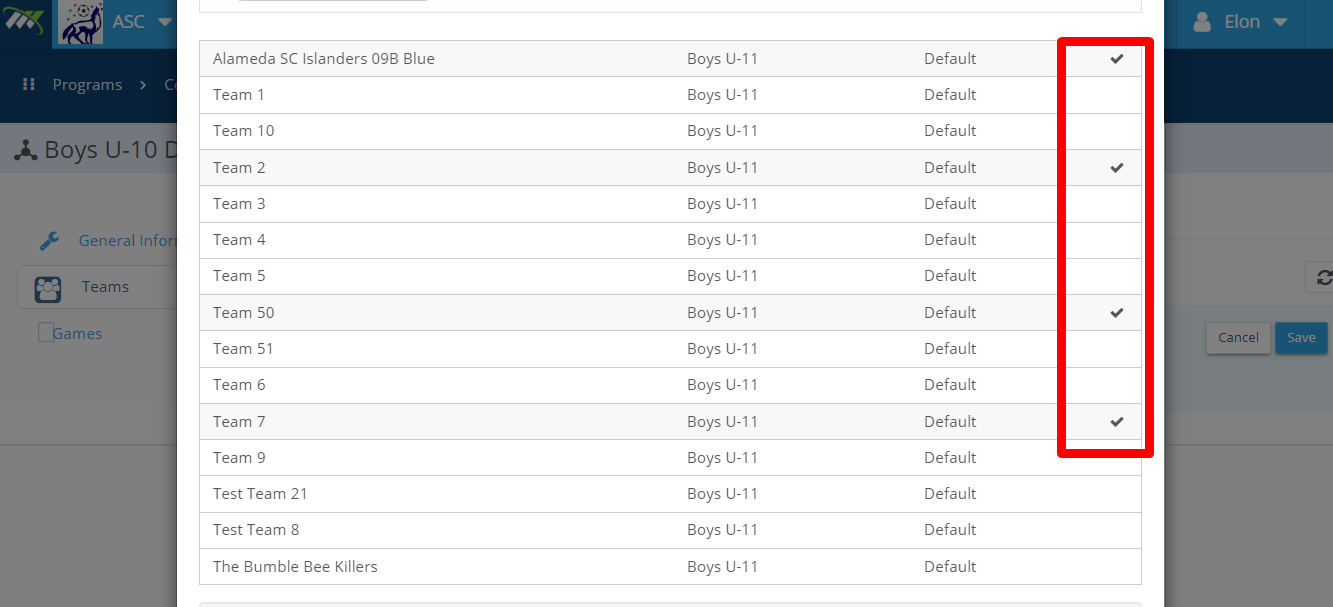 Step 11: Once done, click on the OK button on the bottom of the dialog box.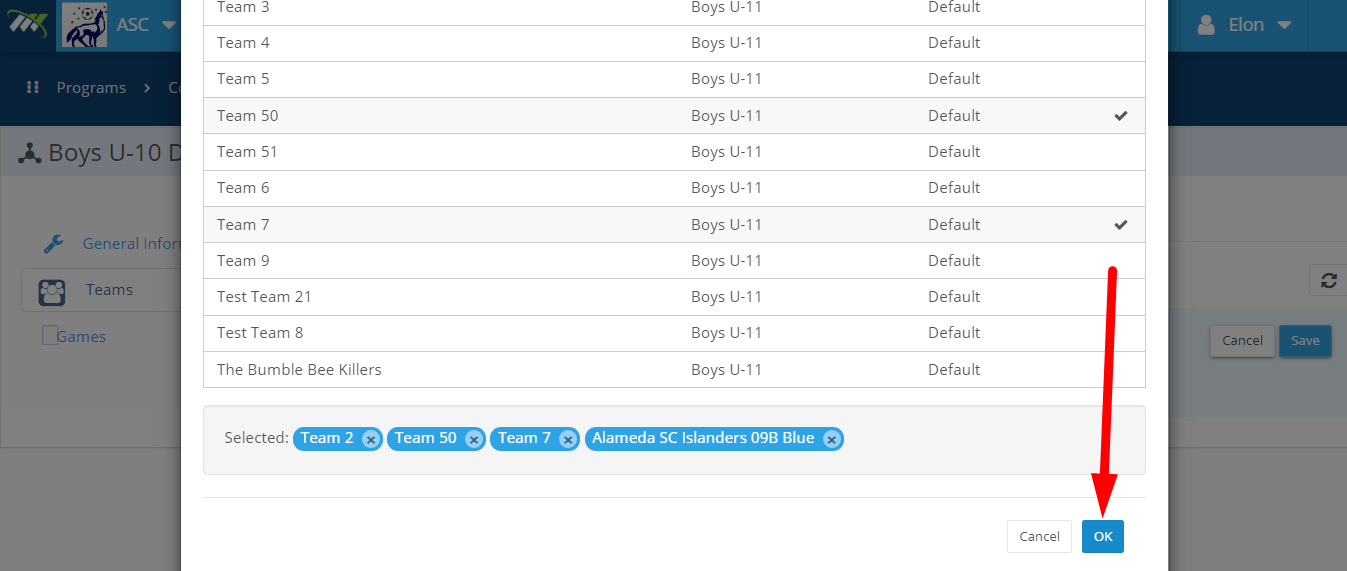 Step 12: You will see all the selected teams added to the competition.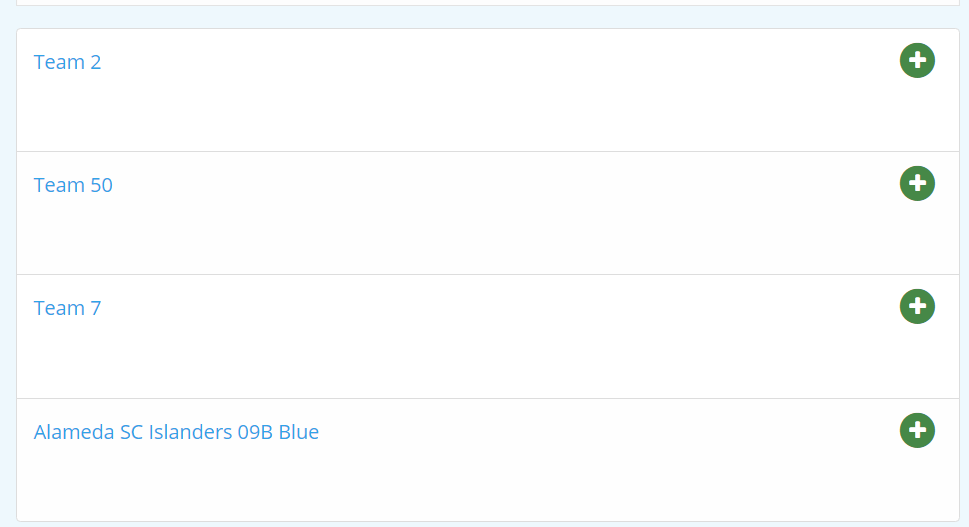 Step 13: Now, click on the SAVE button on the top-right corner.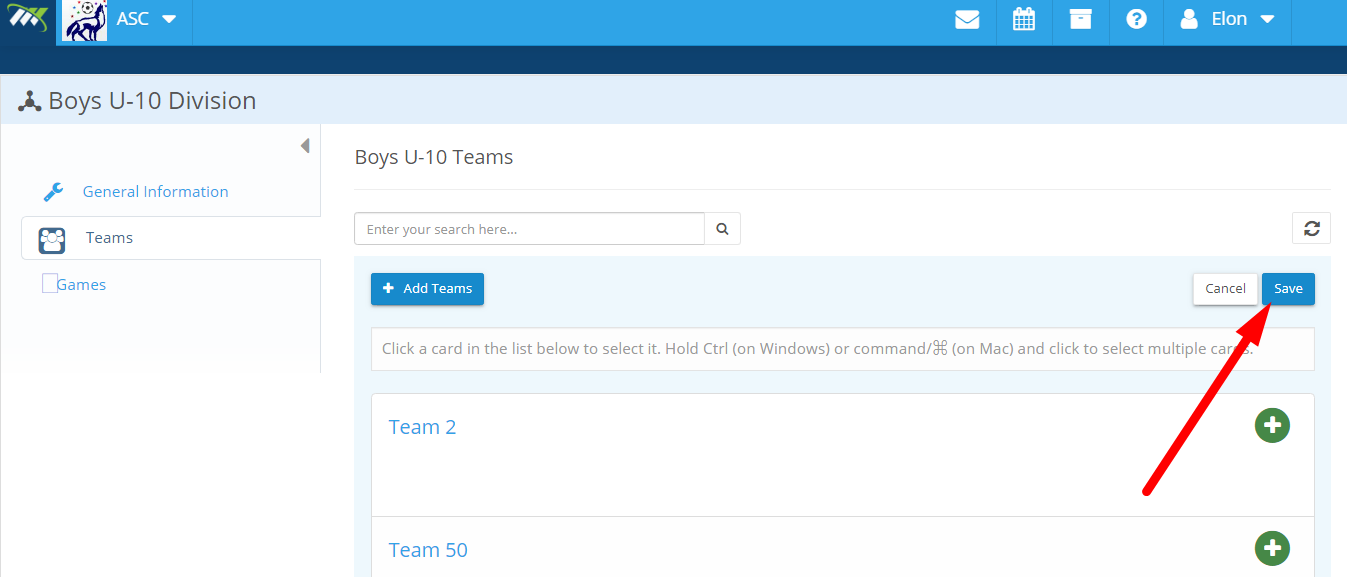 Step 14: You will see a message Team Added To Competition Division on the top right corner of your screen.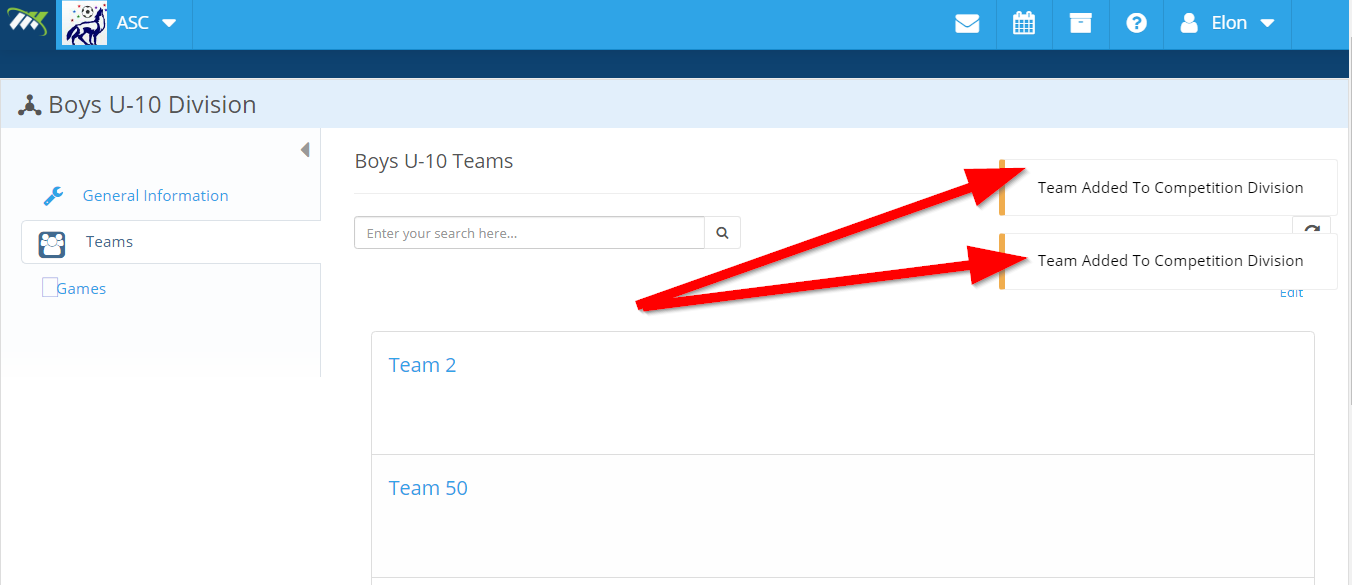 Now, you have added teams to the selected competition.