Once you have created a team, it can be Published. Publishing a team makes it visible to all players, coaches, team managers, and makes it available for game scheduling in competitions.
To publish a team, first create the team and then follow these steps:
Step 1: In this example, you've already created the team NJ Rock and you want to publish it.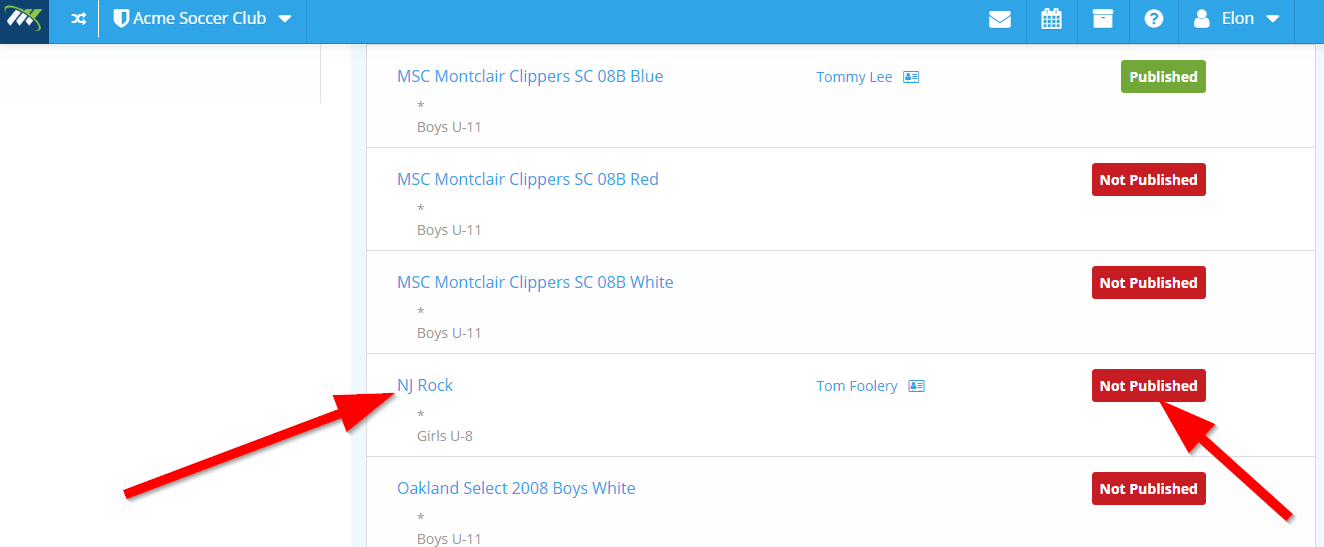 Step 2: Click on the team's name.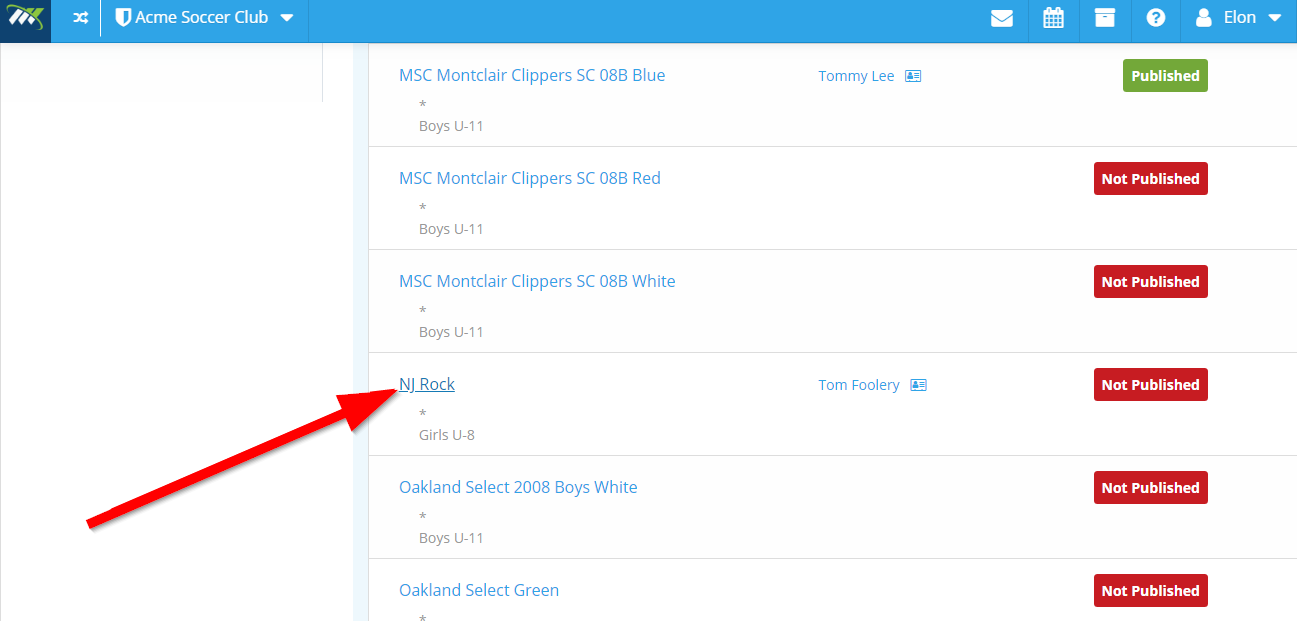 Step 3: On the following screen, click on Edit on the right.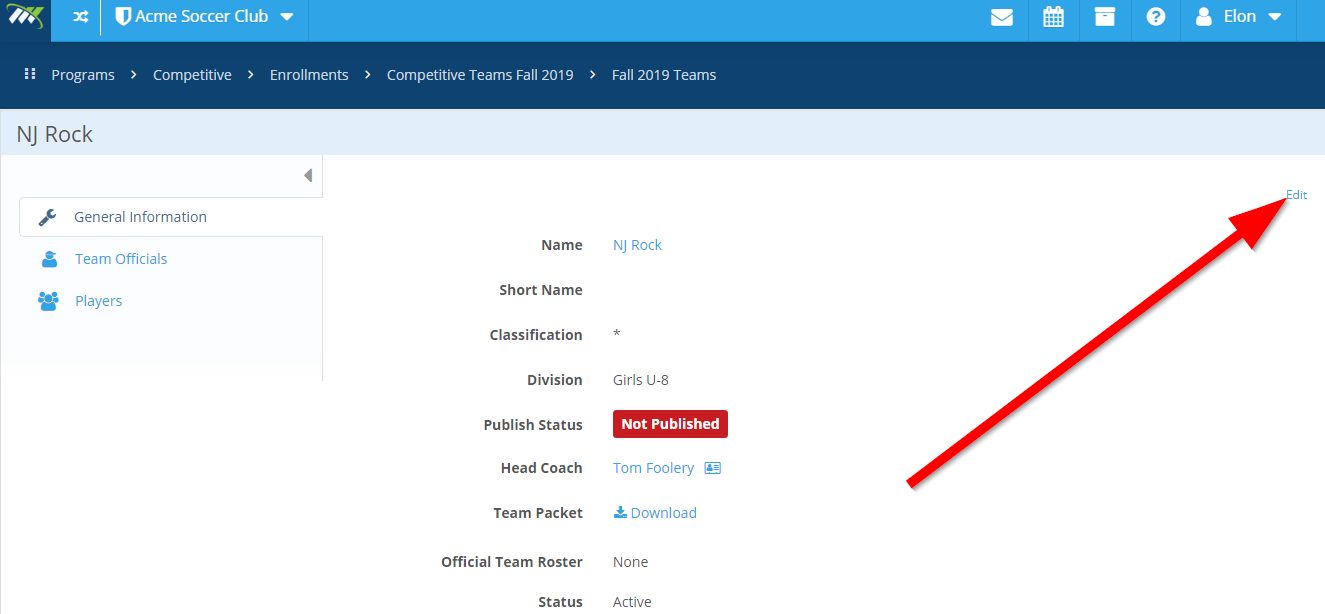 Step 4: Change the Publish status from Not Published to Published.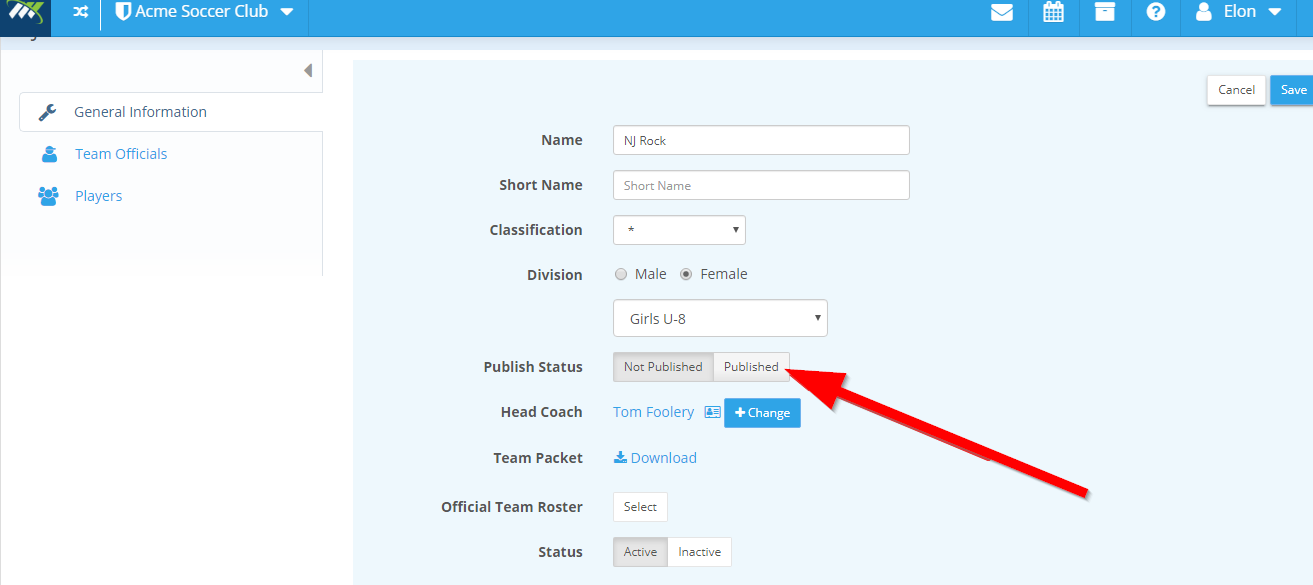 Step 5: Click on the Save button on the right of your screen.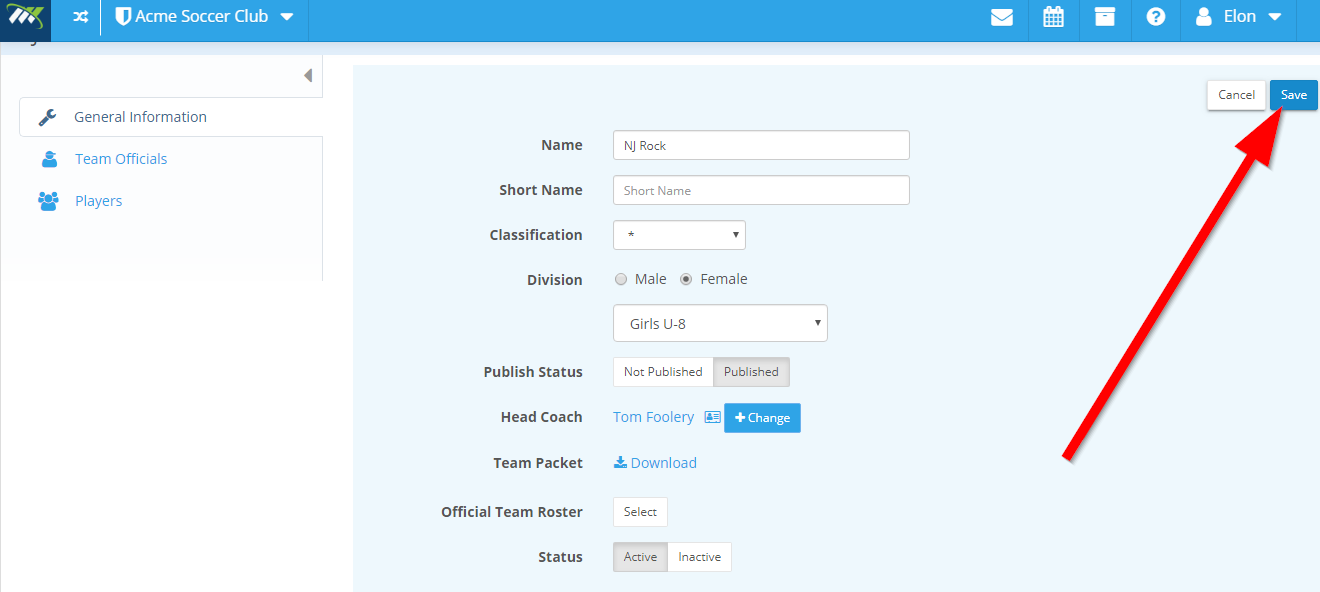 Step 6: A message "Team Updated Successfully" will appear on your screen and the Publish Status of the team will be changed to "Published".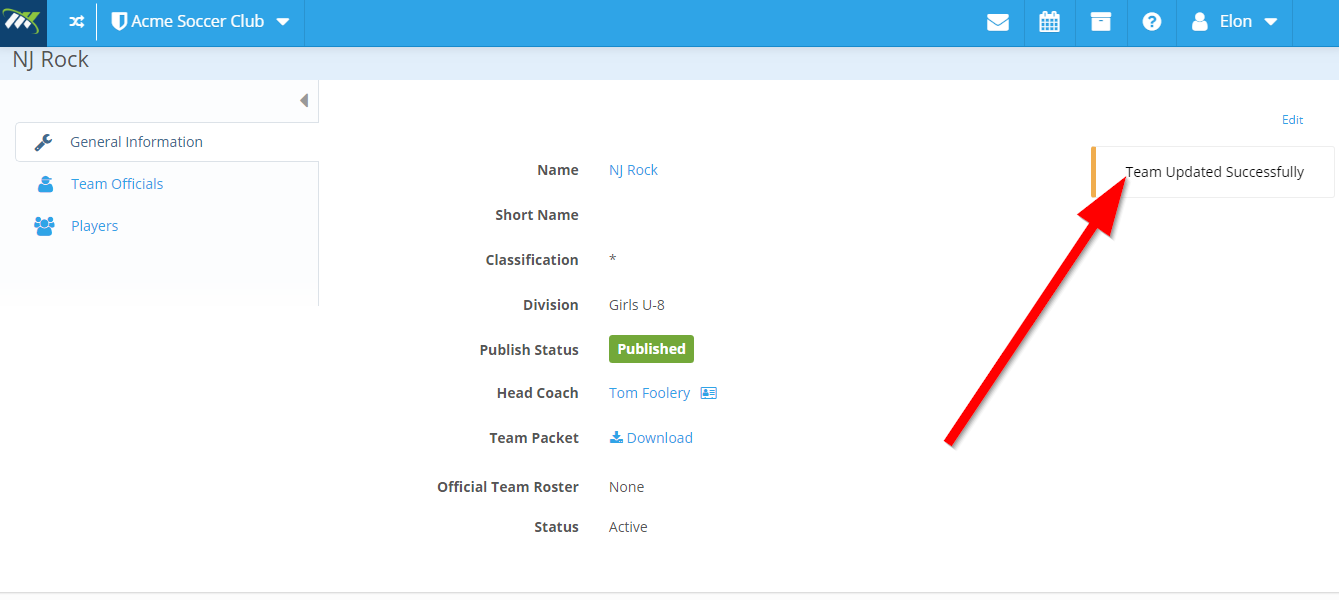 When you go back to the list of teams, the publish status of the updated team will appear as Published.