Keeping your license information up to date ensures you are eligible to referee games. Keeping your bio up to date ensures teams and referee coordinators are familiar with your experience.
SportLynx has partnered with US Soccer to keep your license information up to date. All we need to do this is your ISSF ID number, which you can either provide when registering as a referee, or in your referee profile.
Even if you don't provide your USSF ID number, we can obtain it from US Soccer with a combination of your first name, last name, and date of birth.
With this partnership, we are able to sync with US Soccer's data and keep all your licenses and their expiration dates up to date in SportLynx.
Update your USSF License ID #
Updating your referee's license details is similar to updating your personal information.
Step 1: Login to your SportLynx account. From the dashboard, click on the My Referee Center icon as shown in the figure below.
NOTE: You will only have the My Referee Center menu item if you have registered in SportLynx as a referee.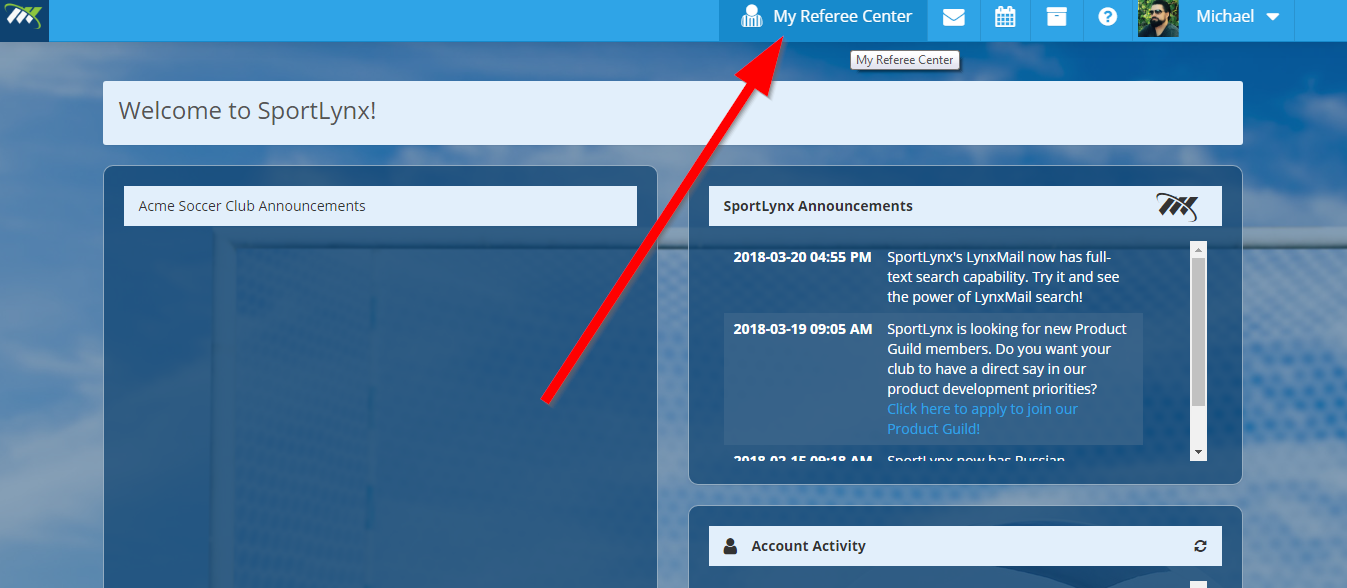 Step 2: In My Referee Center you will see all your license and bio information. To fill in this information, click on the Edit button as shown in the following image.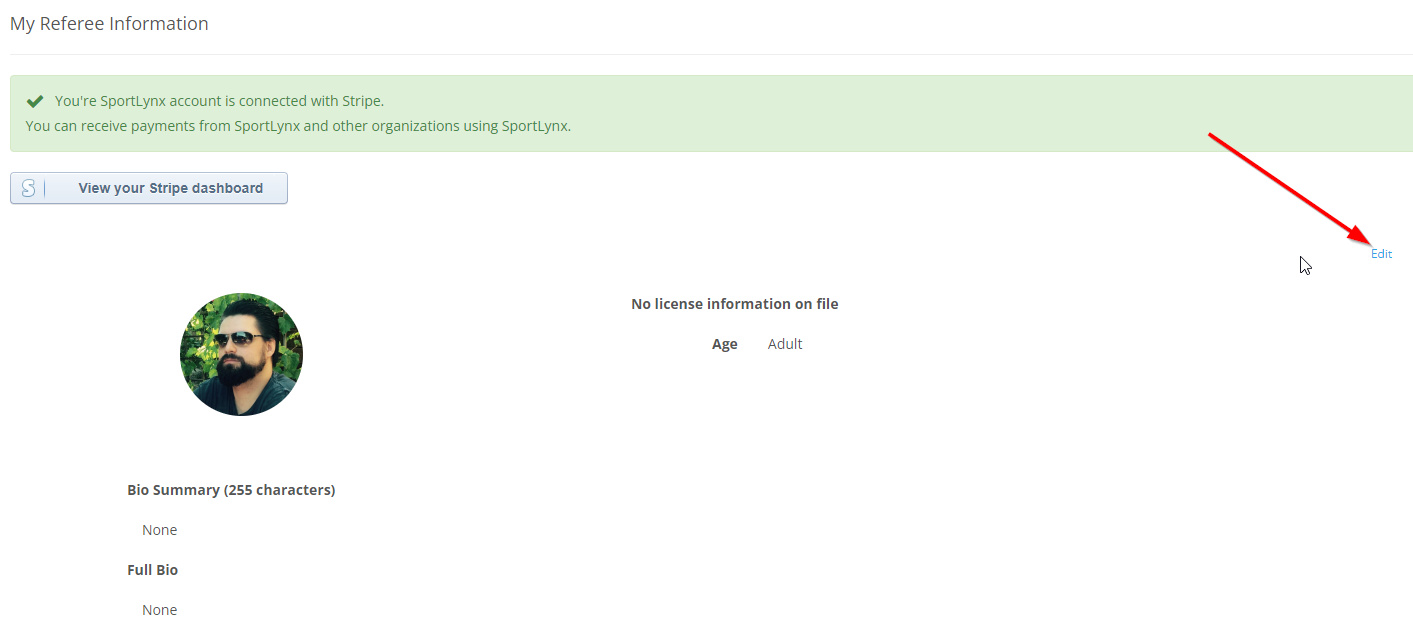 Step 3: The page is now in Edit Mode. You can enter a new USSF ID# into the box indicated below.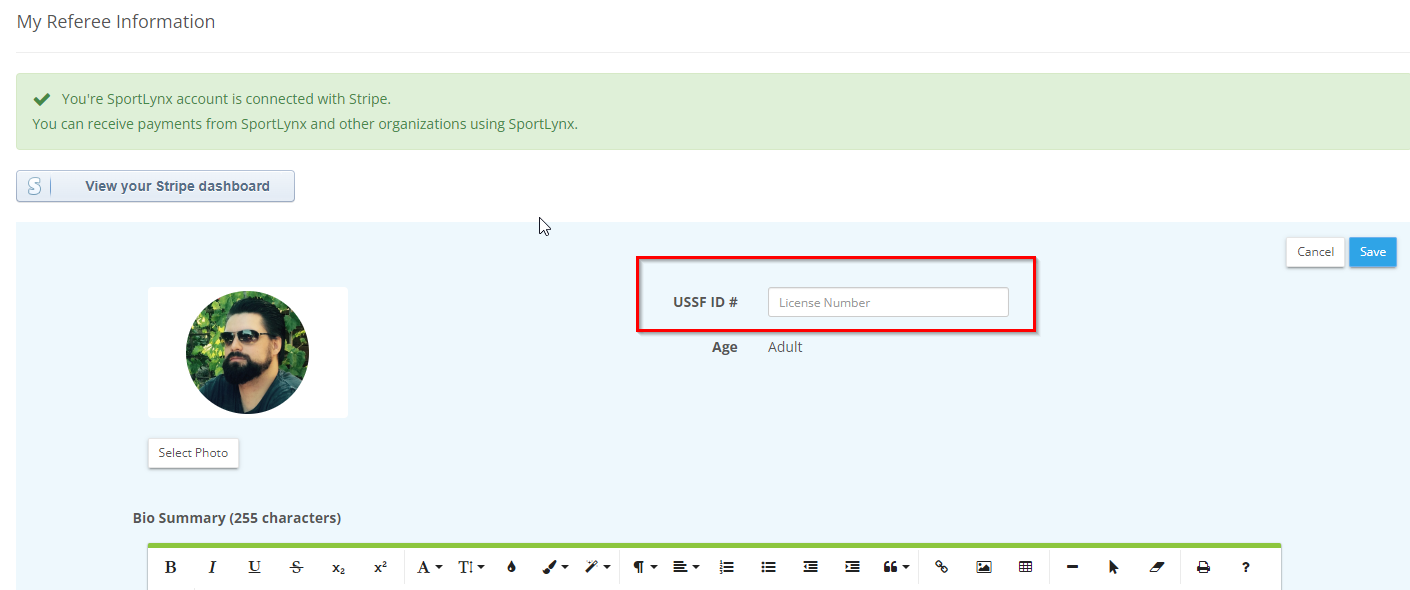 Step 4: You can also upload your profile picture by simply clicking on the Select Photo button and choose the picture you want for your referee profile.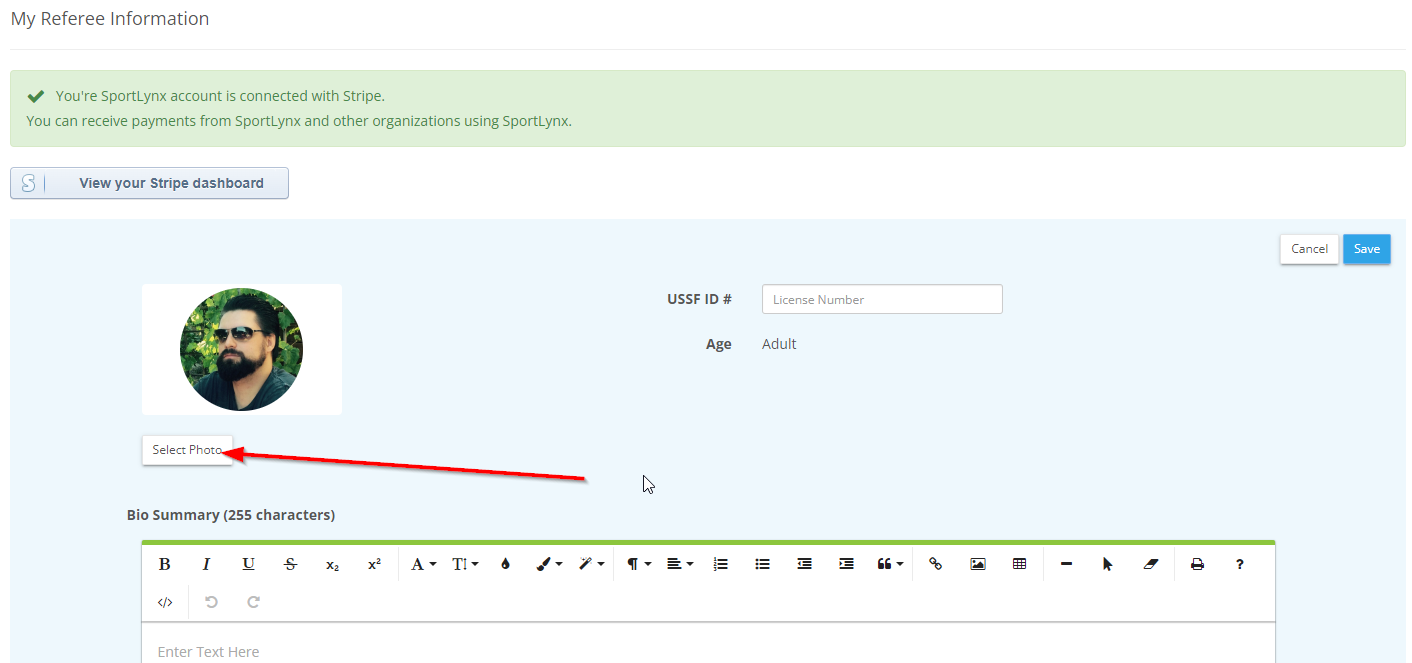 Step 5: In the bio summary section, add some relevant and useful information about yourself. The maximum character limit of this section is 255 characters.
There are a lot of formatting options available for the text you write in the bio summary.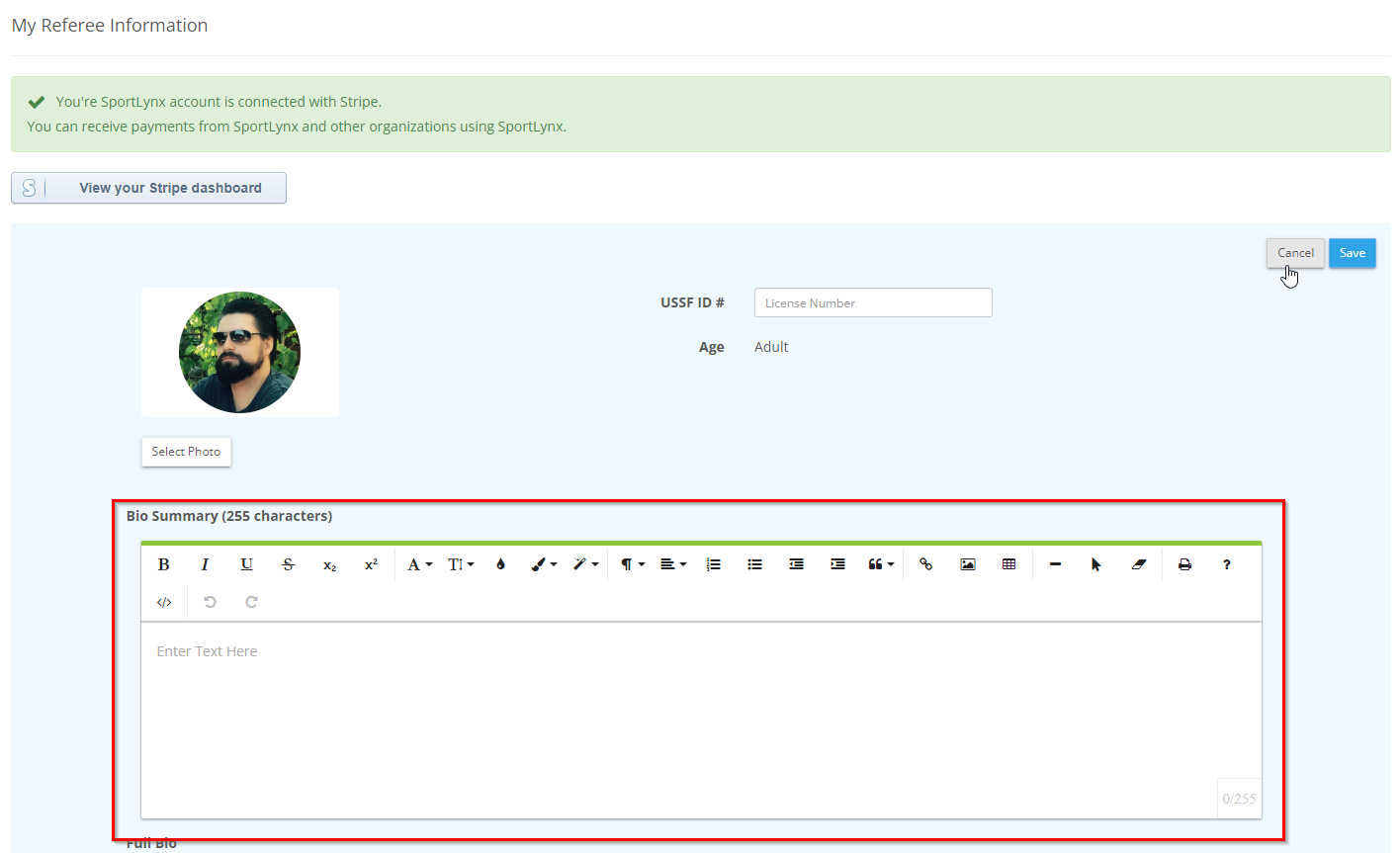 Step 6: Now provide your detailed referee experience and bio information in the Full Bio section. The maximum character limit for this section is 2,500 characters. Again there are many text formatting options available.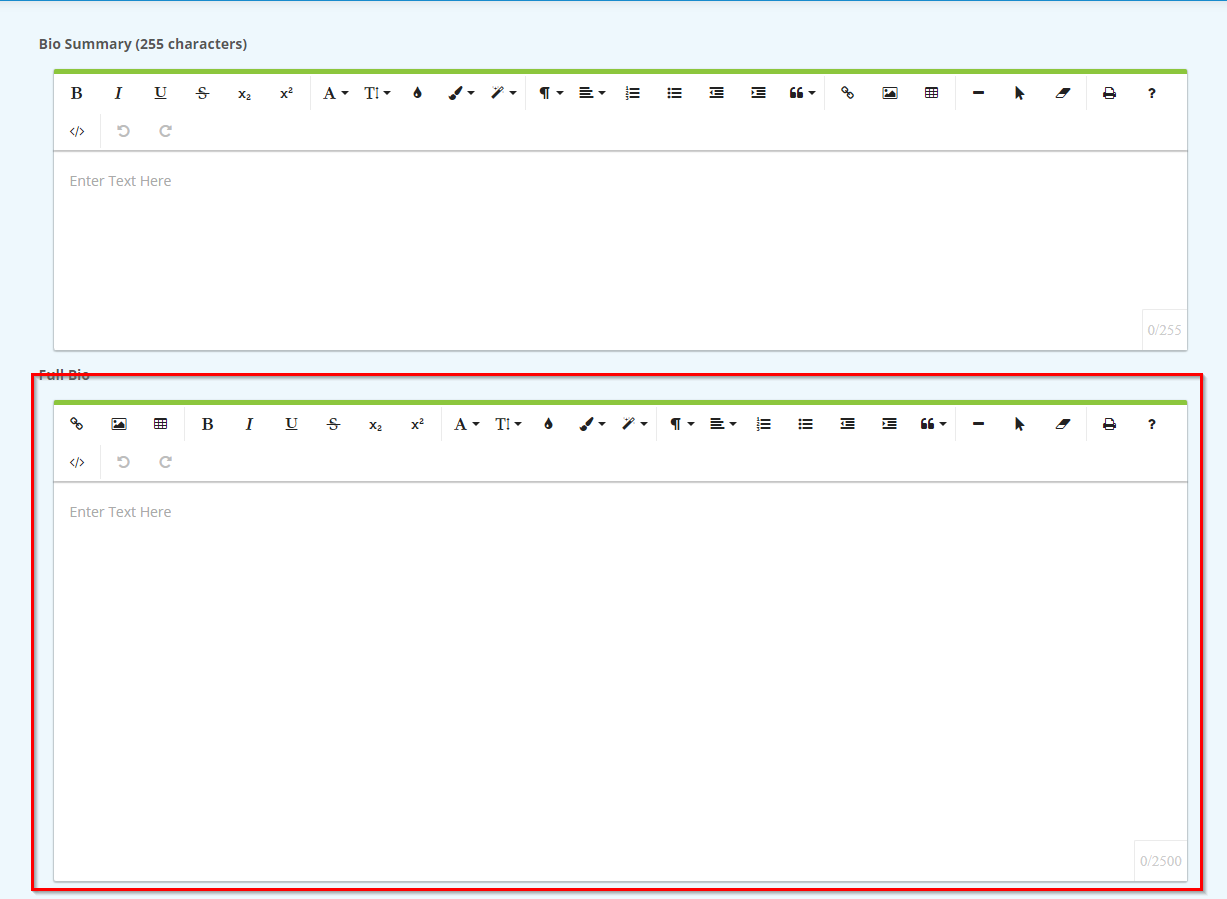 Step 7: After you have filled in all the details (as shown in figure below), click the Save button.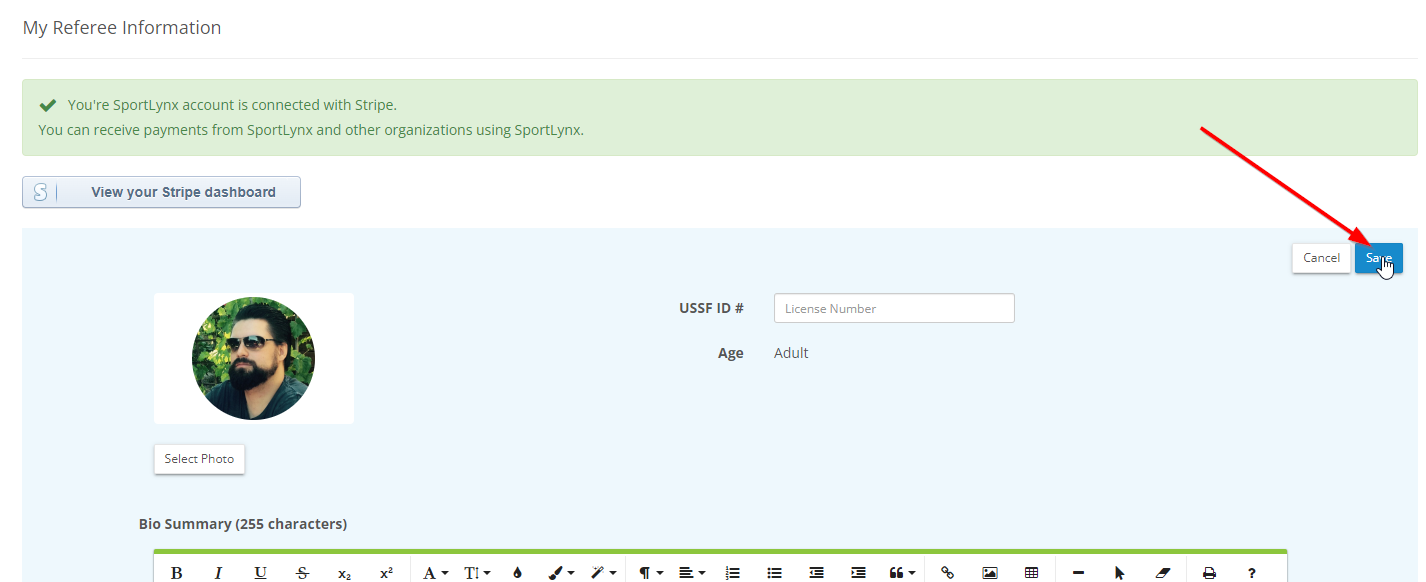 You have successfully updated your Referee License and Bio Information.