If you want to referee for a club or league, you first need to register with them in SportLynx.
How to Register?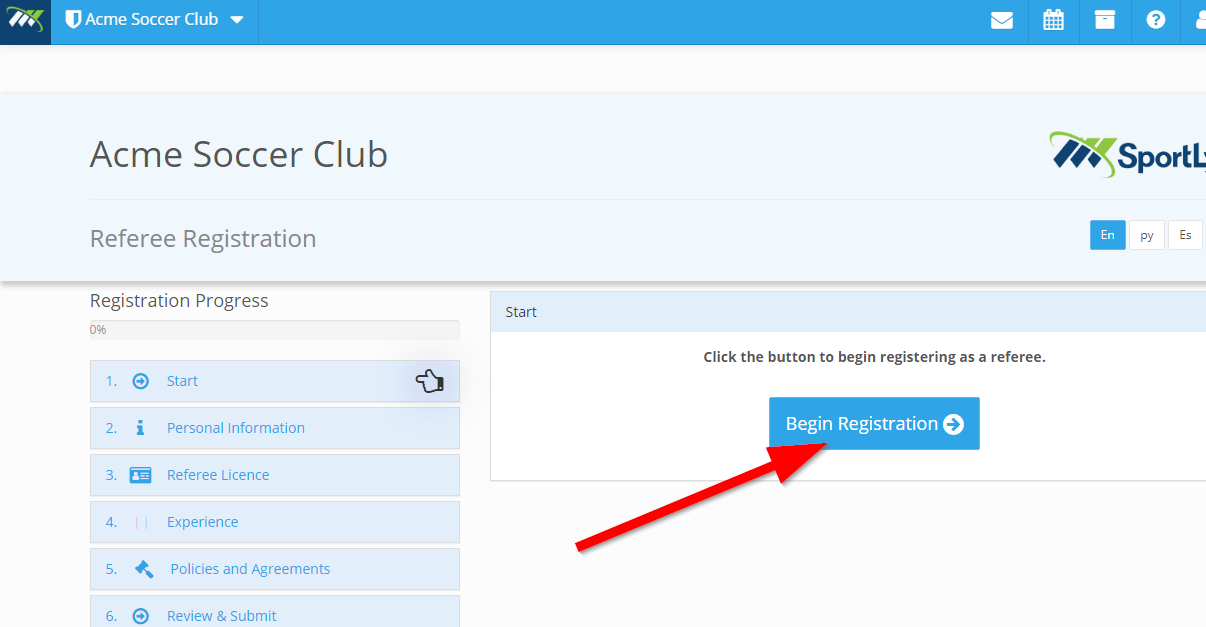 To register, you need a registration link. You can get the link from the referee coordinator or the administrator, or their website. Keep in mind that each club or league has its own unique registration link, and you need their particular link in order to associate your SportLynx account with them.
Do I need multiple accounts?
You only need one SportLynx account. With this one account, you will be able to associate with as many organizations as you want. Click here to learn how accounts work in SportLynx.
What should I do after registering?
Once you've registered with the club or league in SportLynx, you need to set up your account to receive payments and make sure your profile is complete. It won't take you more than 5 minutes. Click here for more details.
How can I request to referee games?
As soon as you've set up your account to receive payments, you can begin to request games. Click here to learn how to request games.