Team affiliation and game credit settings are configured for each competition's division referee settings. What this means is that you can have different requirements and settings for the various divisions in each competition. This provides maximum flexibility for your requirements.
Follow the steps below to configure these settings:
Step 1: Navigate to a competition
Go to a program, and then click on "Competitions".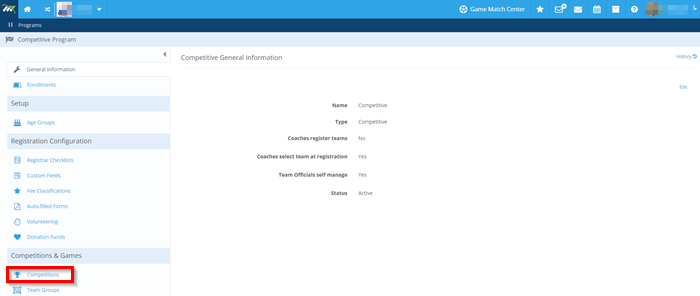 Then click on the competition you want.
Step 2: Click on Division Referee Settings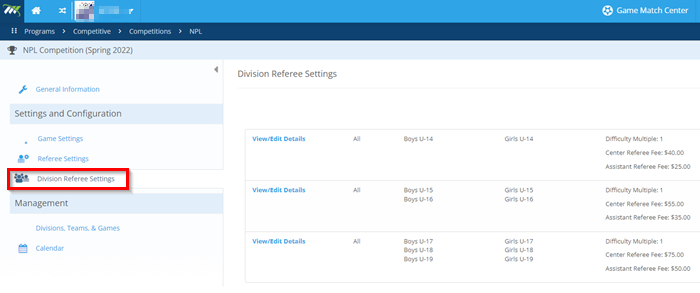 Step 3: Click "View/Edit Details" for the Division Referee Setting you want to change.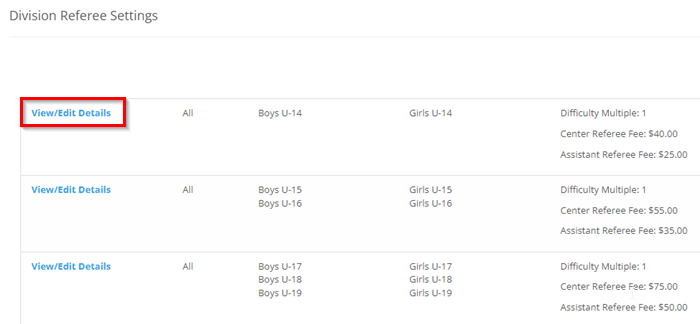 Step 4: Click the Edit button at the top-right of the screen

Step 5: Scroll down to "Referee/Team Affiliations" and/or "Referee/Team Credits". Make your changes.