You may want to delete one or more team affiliations from a referee. The process for this is very easy. Follow these steps to add team affiliations for a referee.
Step 1: Go to the Acme Soccer Club menu on the dashboard.

Step 2: In the menu, go to Referees. In the following window, you will see the Referee details.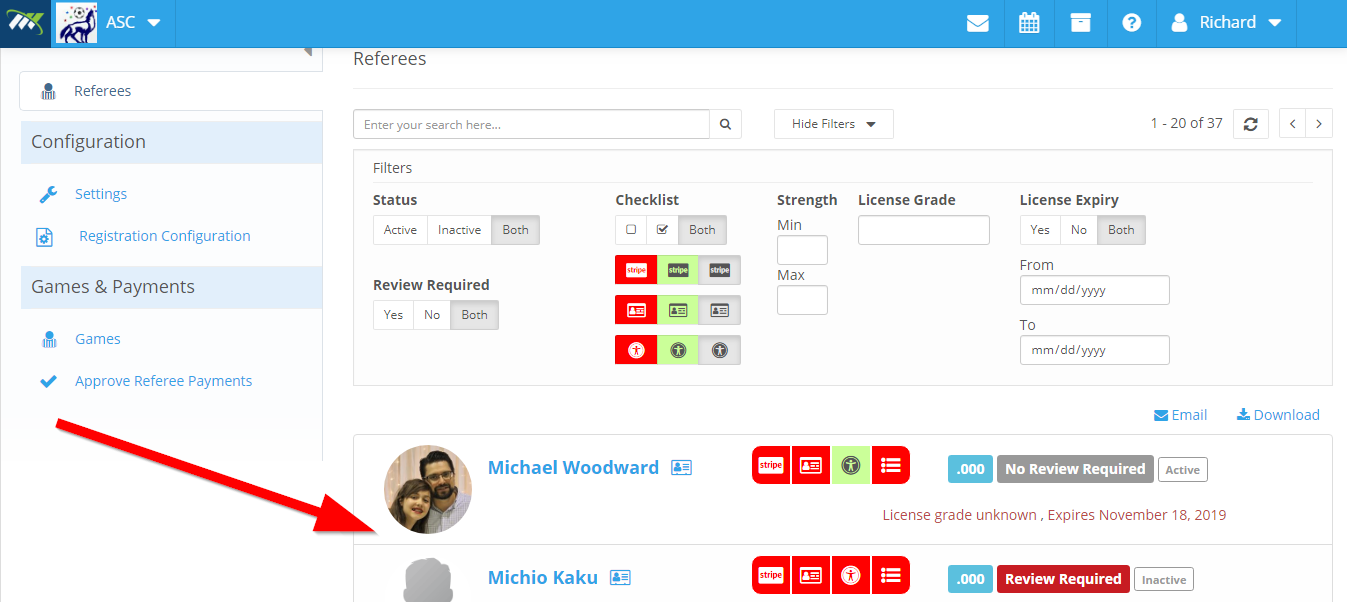 Step 3: Click on the referee's name for you which you want to add a team affiliation.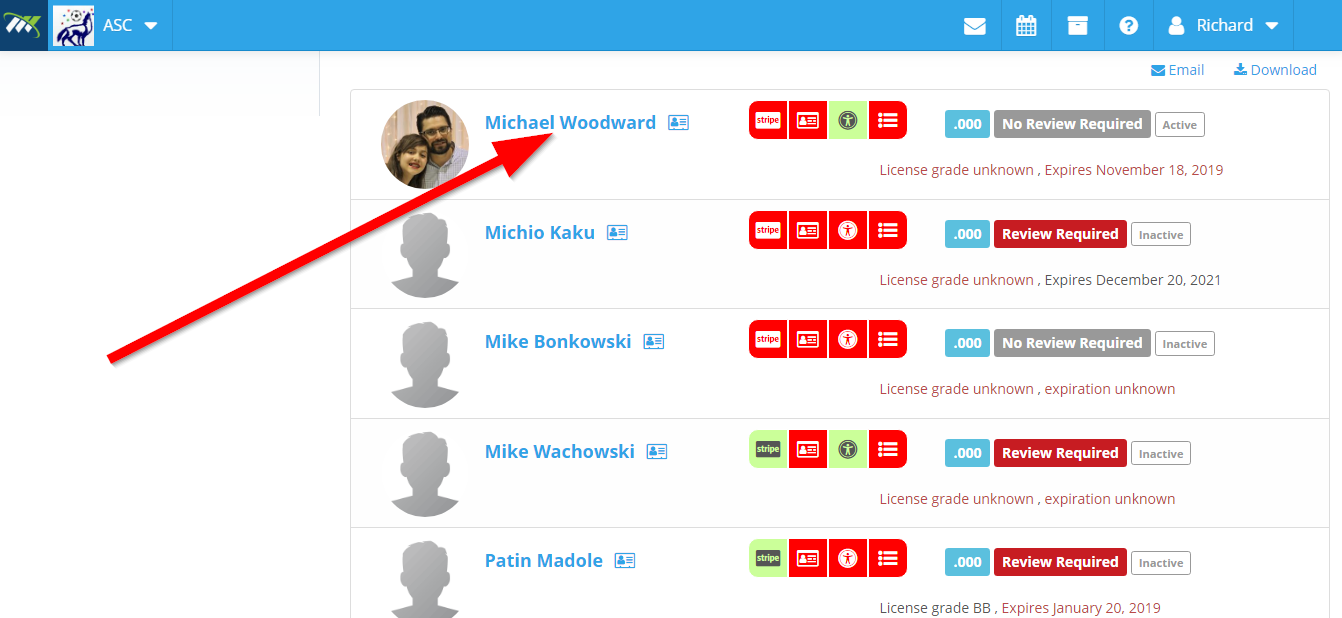 Step 4: On the following window, go to the Team Affiliations tab.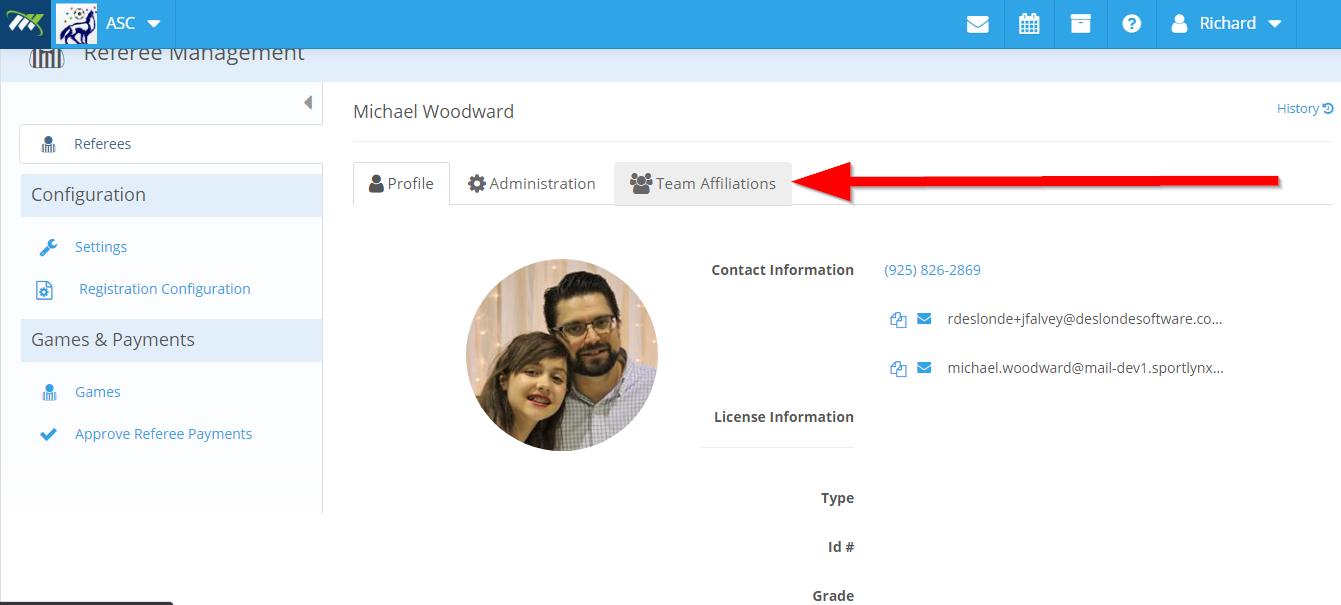 Step 5: Using the options on the following window, you can delete the desired team affiliation.
To delete a team affiliation for a referee, click on the Edit button on the top right corner.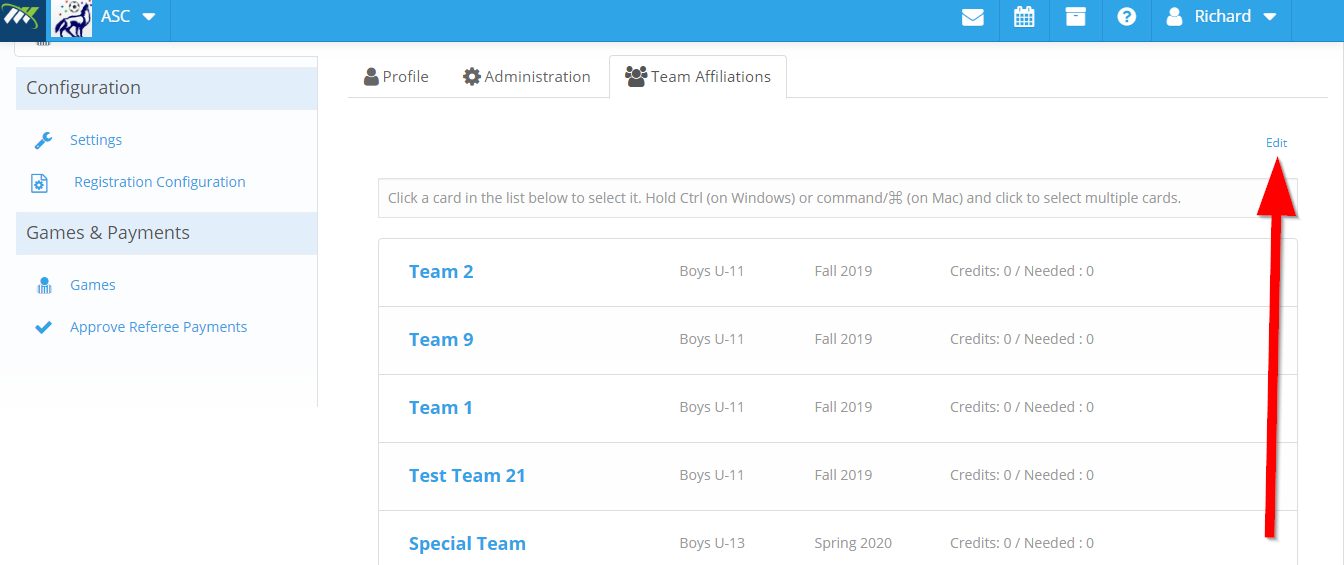 Step 6: On the following window, click on the name of the team that you want to delete from the list of team affiliations.
You will notice a Delete Selected button on the top of the list.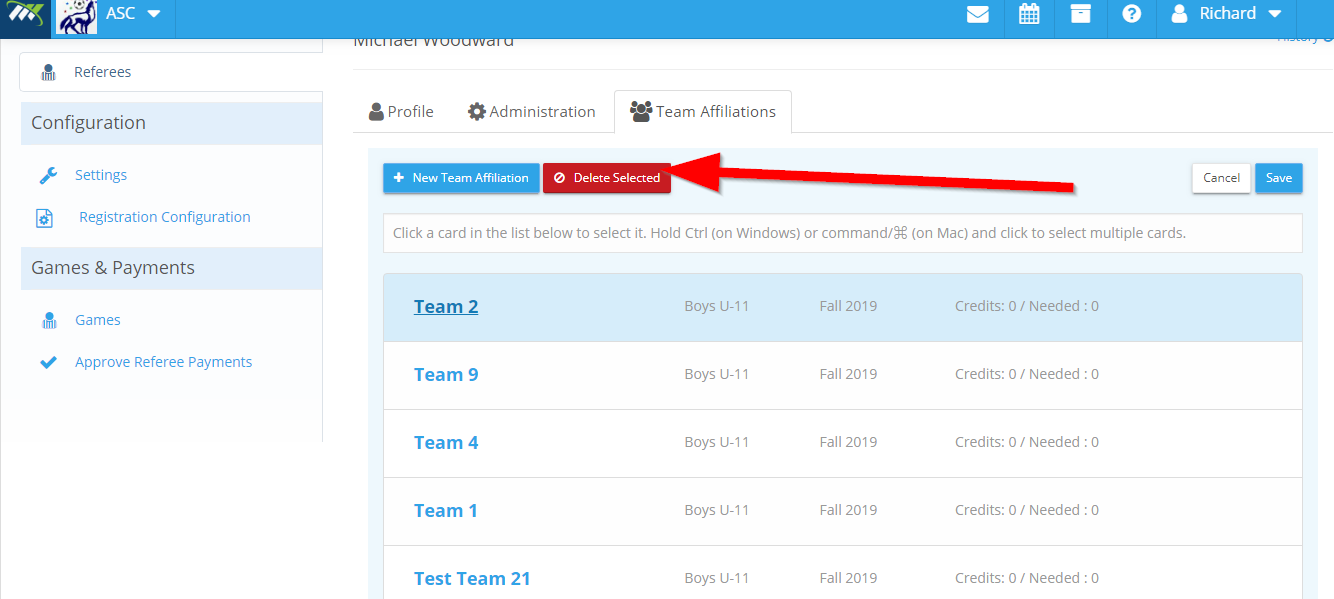 Step 7: Click on the Delete Selected button to delete the selected team. You will see a red symbol next to the deleted team.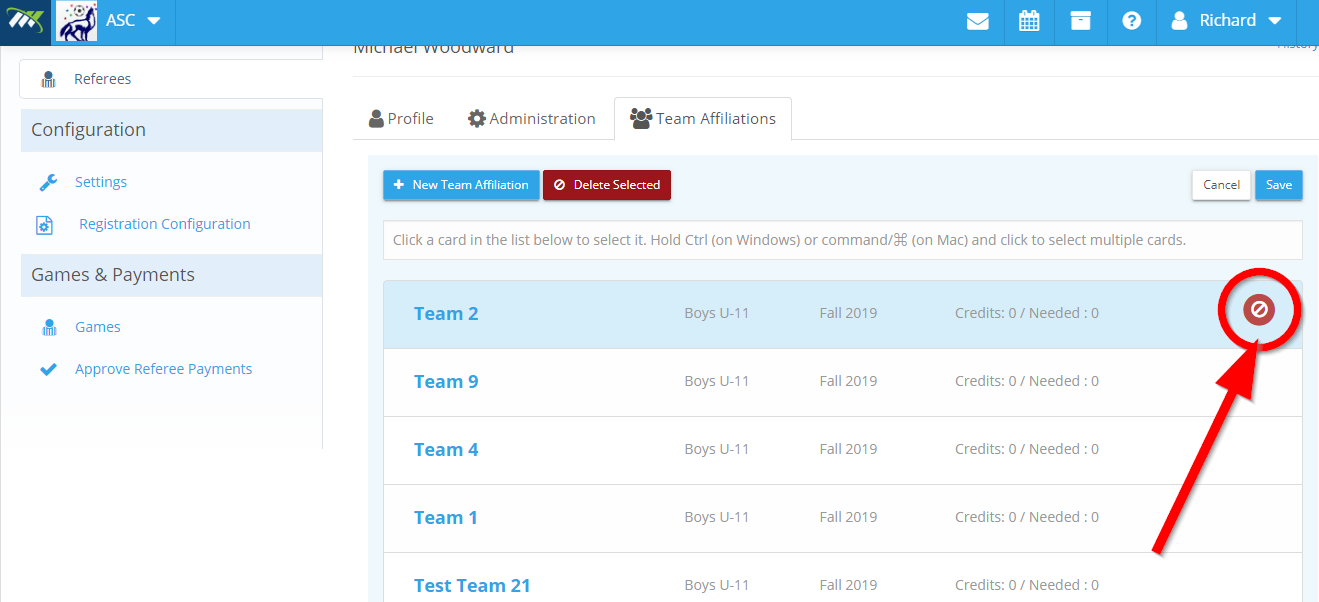 You can undo your team deletion action, by clicking on the red symbol.
Step 8: Click on the Save button on the right corner to save the new settings.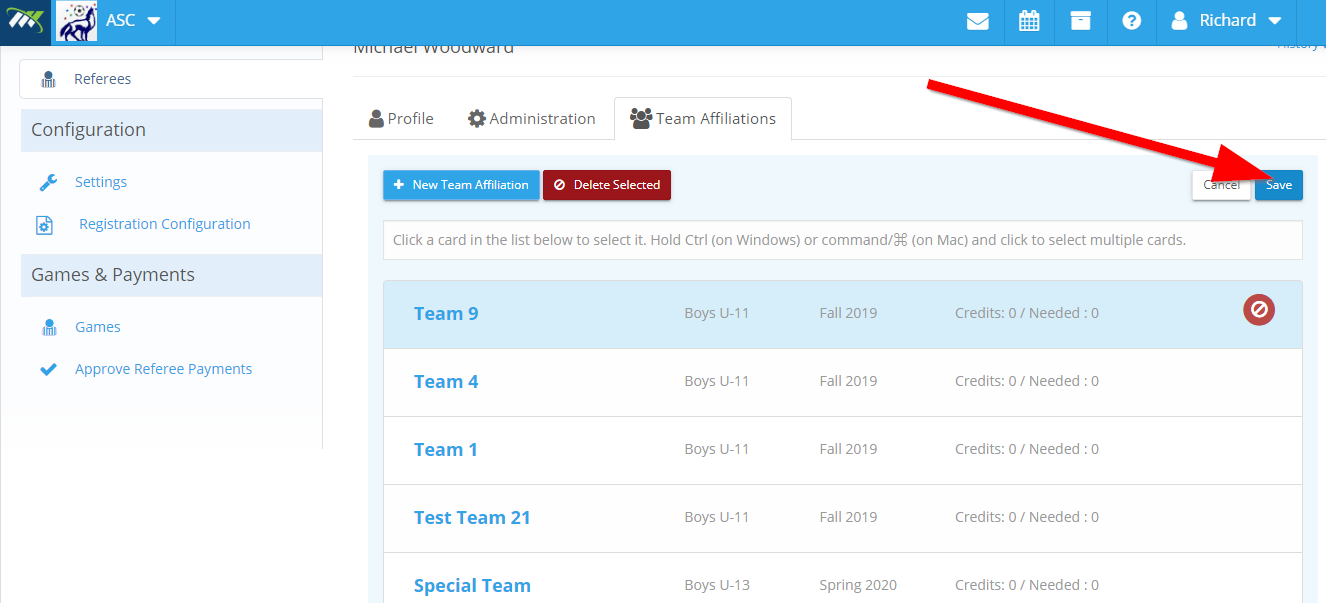 You will see the confirmation message "Team Affiliation Deleted Successfully" on your screen.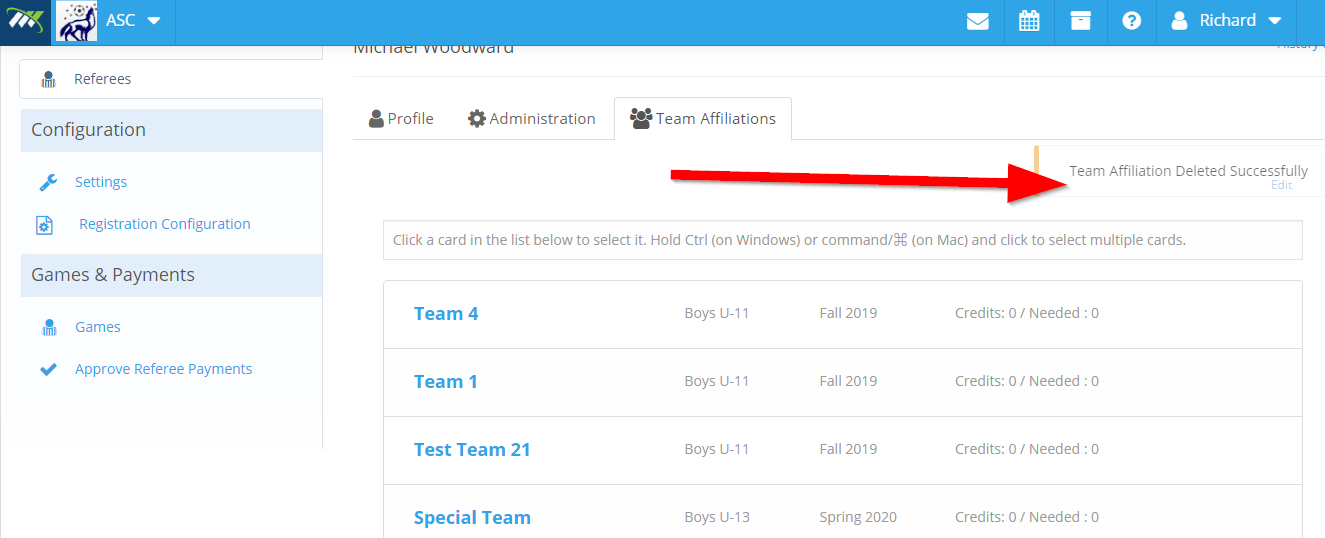 So you have deleted the team affiliation for a referee.