In order to find and request games, you first need to register as a referee and set up your Stripe account, license information, etc.
Once you've done all that, you can find and request games.
Note: Depending on what your club or league's SportLynx settings are, you might not see games that you don't qualify to referee for. Check with your organization's referee coordinator if you have questions.
Step 1: Find the game you want to request.
Step 2: Once you find the game, you can request it. To request a game, click on the Request button in the referee position column that you want to request.

Once you've requested a game, your referee coordinators will be notified and they will either approve or deny the request. If they approve the request, you will receive an email notification that you are approved for the game.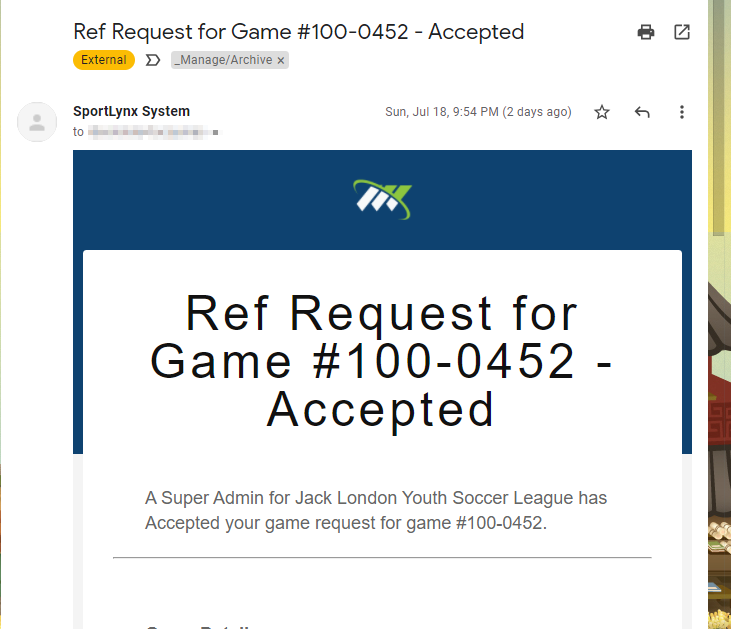 Sometimes a game doesn't have a request button. There are a number of reasons why:
You don't have the required license or referee strength rating
The game is in the past
The game already has assigned referees for all positions
Your referee license has expired
Your status with the organization as a referee is suspended
You haven't provided SportLynx with your SSN number
If you have questions about any of these, ask your referee coordinator.