If your organization has enabled notifications to be sent to Referee Coordinators every time a referee requests a game, you can turn off/suppress these notifications just for yourself.
Follow the instructions below to turn off these notifications for yourself:
Step 1. Go to the referee management module, My Settings page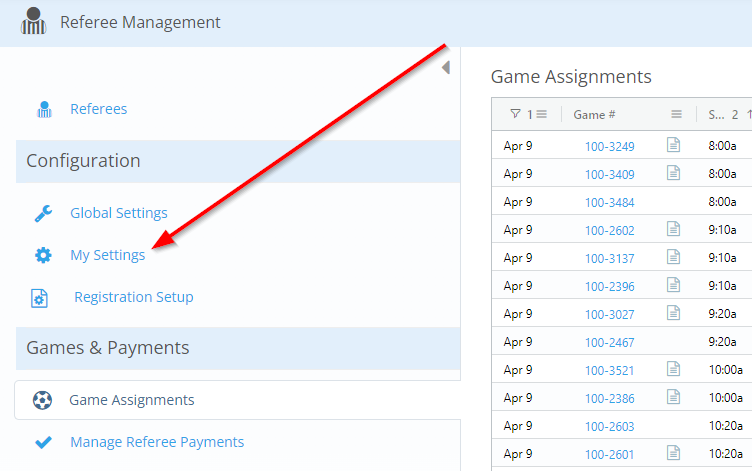 Step 2: Click the Edit button
Change the setting under Suppress Referee Request Emails
Step 3: Click Save

That's it! You're done! You will not receive emails when referees request a game any more.