Affiliating with a team ensures that they receive referee credits. This easy guide will explain how to affiliate your referee account with one or more teams.
Step 1: Login to your SportLynx account. From the dashboard, click on My Referee Center.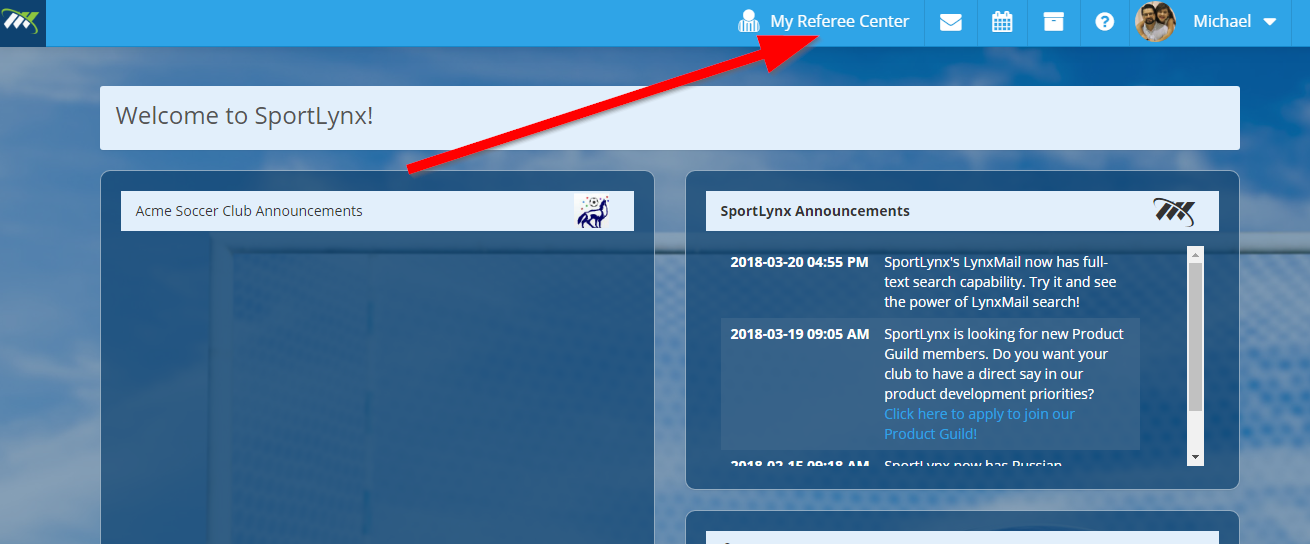 Step 2: Now, find and click on My Team Affiliations.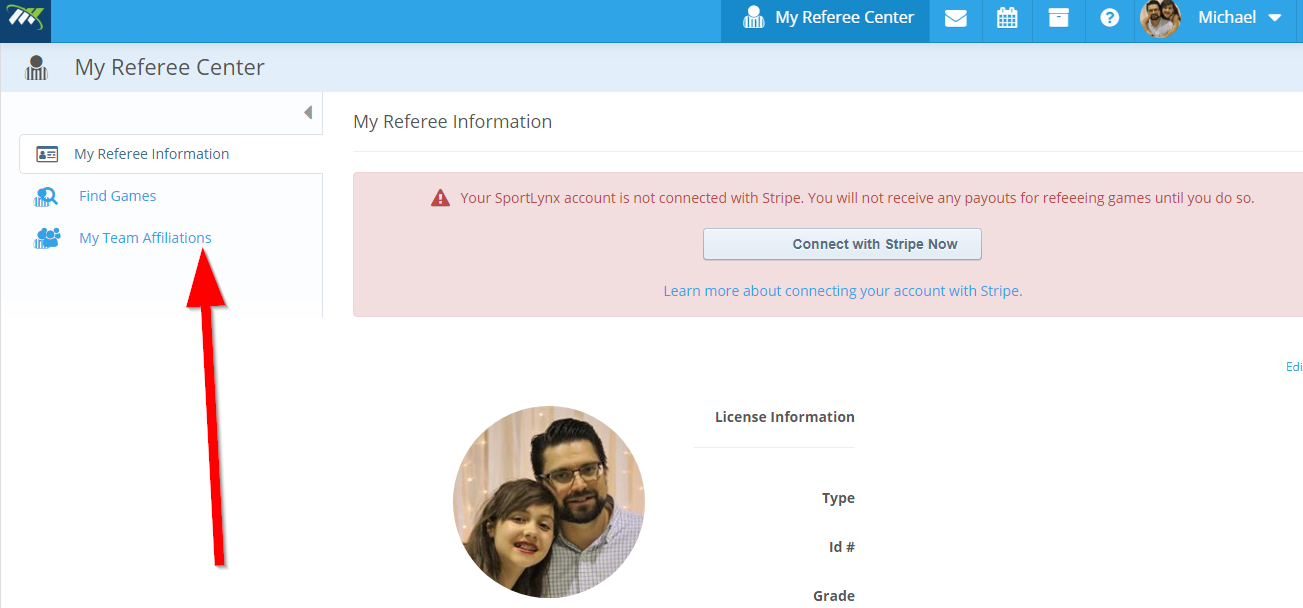 Step 3: Click on New Team Affiliation button you see on the screen.

Step 4: Select the team from the list or enter in the search box the name of the team with which you want to get affiliated.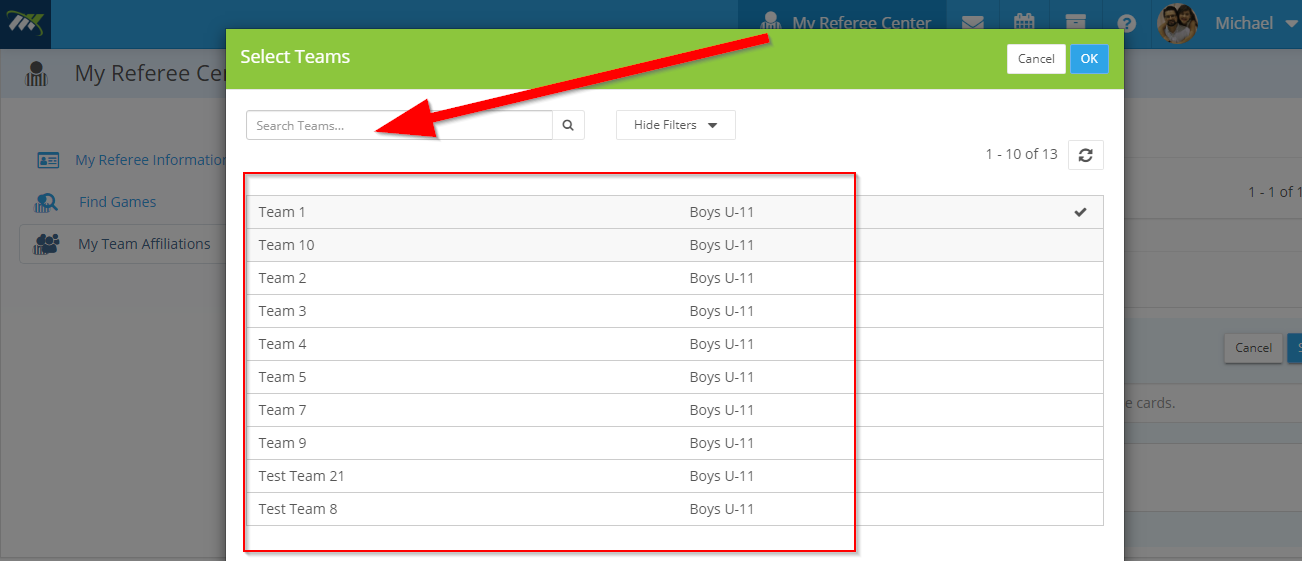 Step 5: Click on the team you want to get affiliated with. You can select multiple teams at a time. Once you select the teams, a ✓ will appear in front of it.
Now, click on the OK button on the right corner.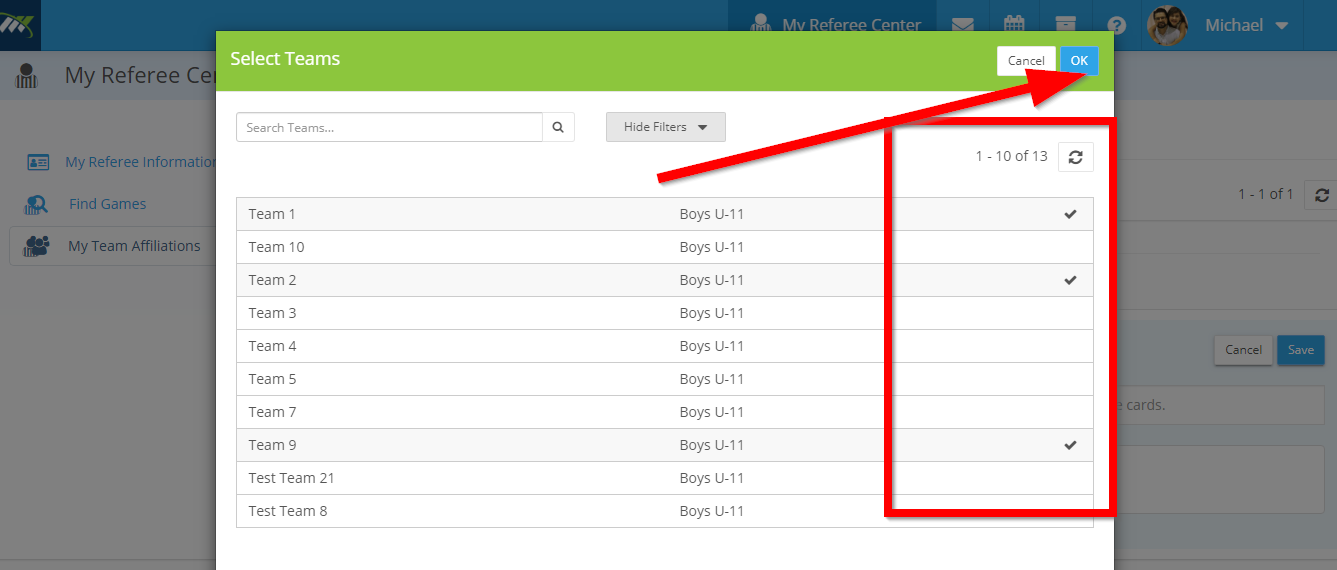 The teams will add to your list of affiliated teams and are ready to be Saved.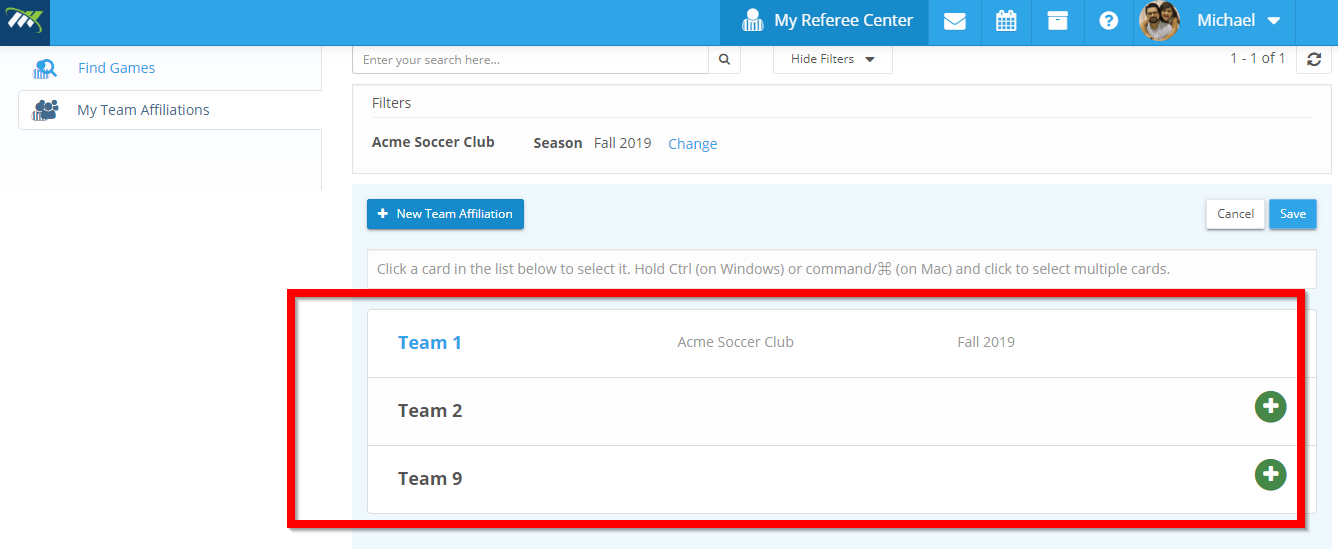 Step 6: Click on the Save button in the right corner.
You will see the following message on your screen.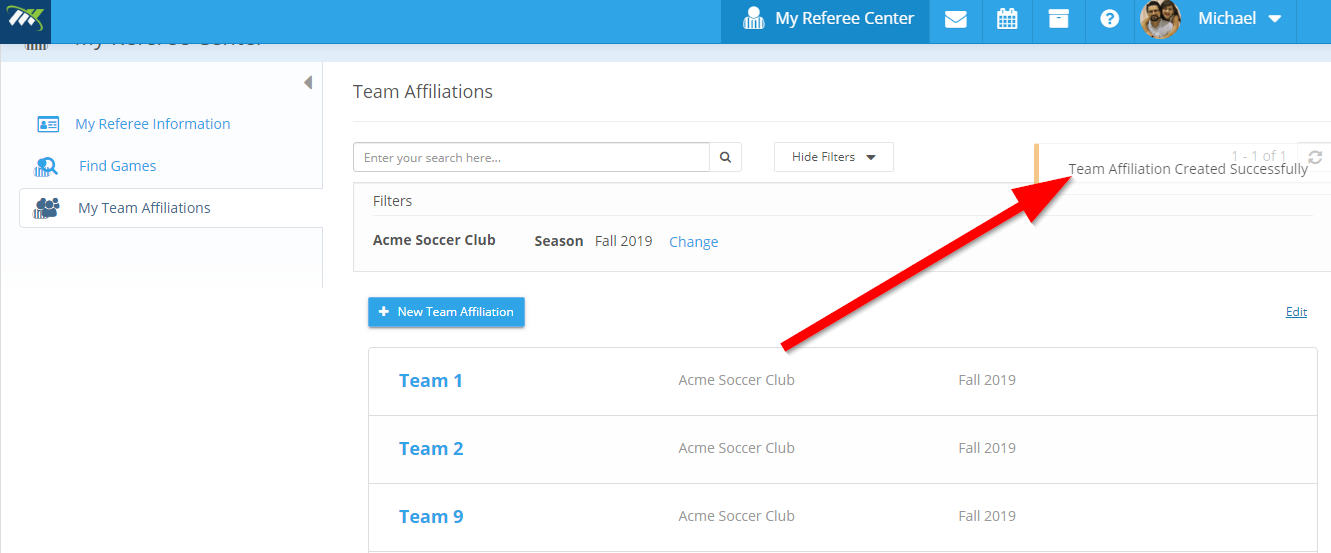 Now you have successfully affiliated with a team (or teams)! Read about how games are credited.