Once a game has been played, you can file your game report.
Step 1: First, find the game you want to file a report for. A good way to find them is to filter for games in the past, and that you have refereed.
Step 2: You will see there is a Report button. Click it.

Step 3: A dialog will open that has all the game information at the top, and at the bottom the game report for you to fill out.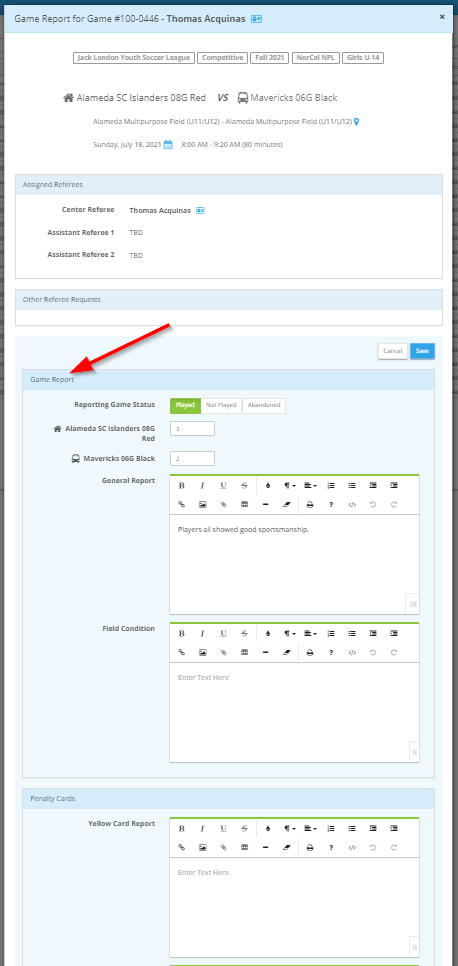 Step 4: Fill out the game report. Once you are done, go back to the top of the game report and click Save

Step 5: The dialog will close. If you want to change the game report later, you can always just click the Report button again and change the report.