Youth referees (ages 14 - 18) are an important part of the game. SportLynx provides ways for youth referees to referee and get paid.
The first step is to register to referee.
Your Tax Identification Number (or Social Security Number) must be on file with SportLynx.
You need to set up a Stripe account linked to your SportLynx account.
Unfortunately, due to financial regulations, there are certain restrictions with youth referee accounts in Stripe (our payment processor). As regulations governing financial transactions are increasingly more restrictive, Stripe no longer allows youth under 18 to create accounts - however, an adult can set up an account for a youth, and then the youth account can be created as an associated account.
Note! Stripe doesn't accept savings accounts for payouts. Only checking accounts and debit cards are acceptable.
An adult will need to create the Stripe account linked to the youth's SportLynx account. The information used to create the Stripe account must be an adult's identifying information. You can still use the youth's email ID for the account, but the name and other identifying information (i.e. SSN, name, date of birth, etc.) will need to be an adult's.
There are two options for the bank information:
Use an adult's own bank information and sign up the youth with Stripe using their (the youth's) email address and an adult's checking account information.
Use a bank account that is jointly owned by the youth and an adult. When you sign up with Stripe, use their checking account information and email address, but use your identifying information.
Once you create the Stripe account for youth using your information, you will then be able to add them as an associate with that account. Stripe requires the primary Stripe account person to be an adult.
NOTE: You (the youth referee) will receive a 1099 from your organization via SportLynx, NOT your parent/guardian whose information was used for your Stripe account.
The rest of the instructions for setting up a youth account are the same as for an adult. The only difference is in what information you enter.
Click here to go to your payments setup now or follow the instructions below to navigate there.
Step 1: Log in to your SportLynx account. Now, click on the user menu and a drop-down list will appear.

Step 2: From the drop-down menu, click on Account.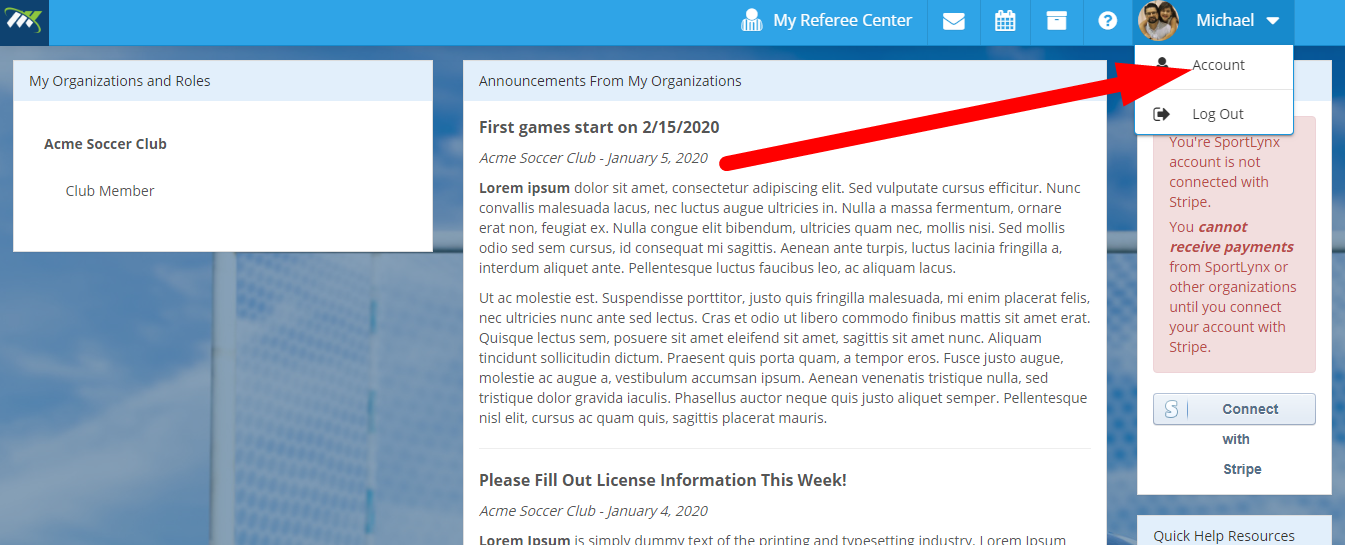 Step 3: Now, on the left side of your screen, click on My Payment Settings.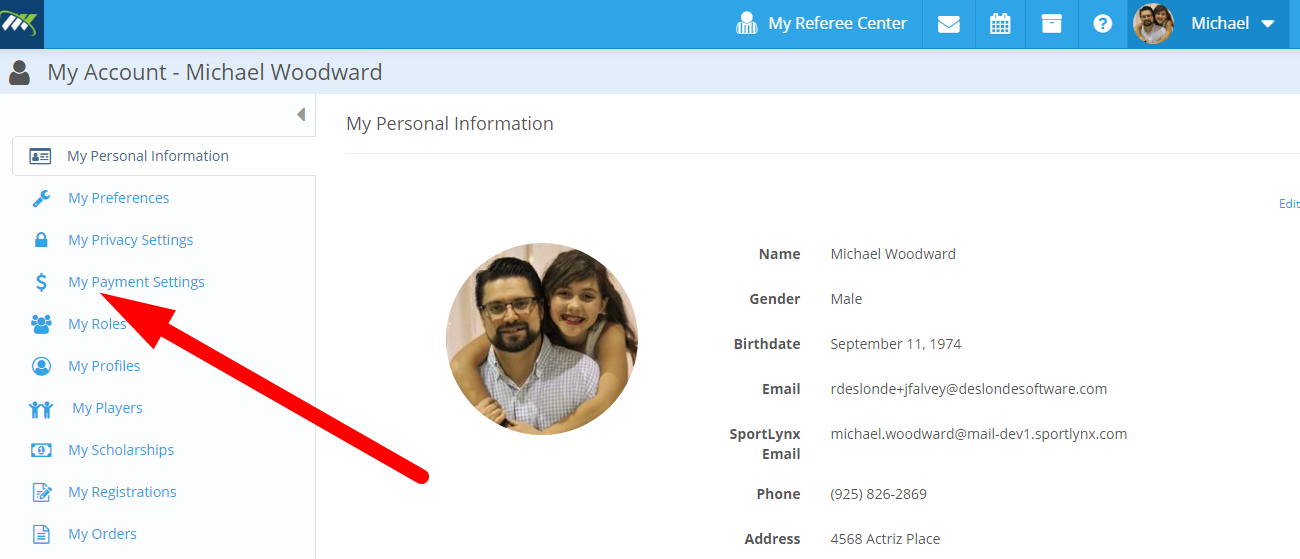 Step 4: On the following screen, go to Accept Payments tab.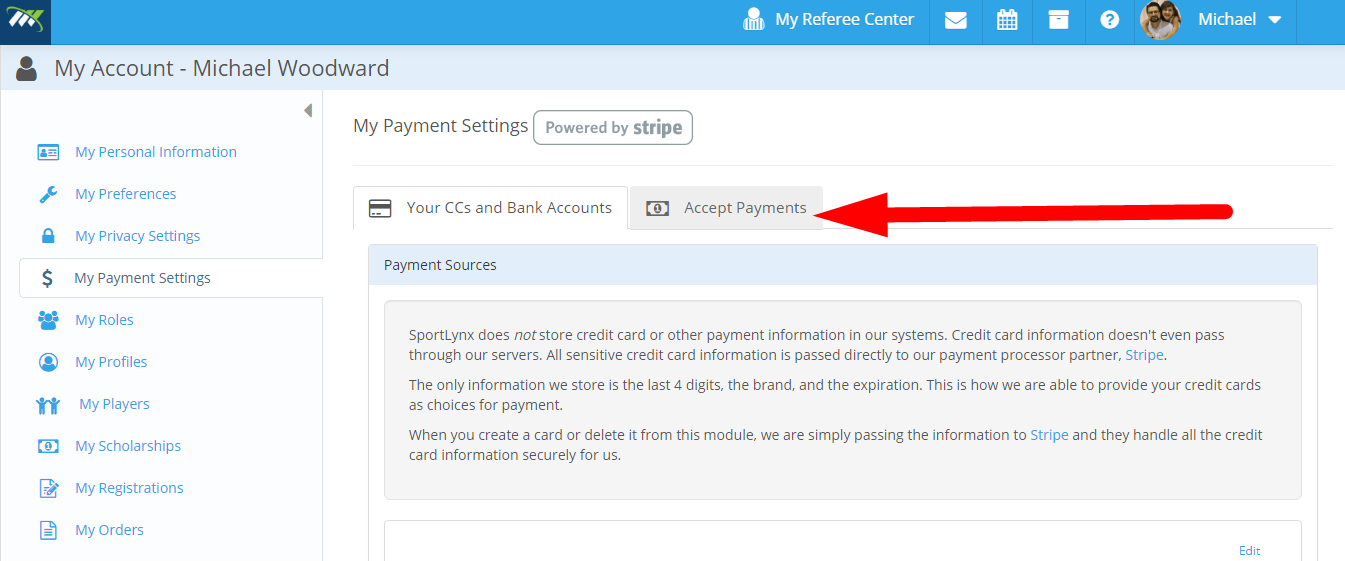 Step 5: In order to accept payments, it is important to connect your SportLynx account with Stripe. If you are not connected with Stripe, then you cannot receive payments. So, click on Connect with Stripe.

Step 6: Your browser will be redirected to a Stripe onboarding site. Enter your mobile number and email address to verify your account. Next, click on theNext button at the bottom.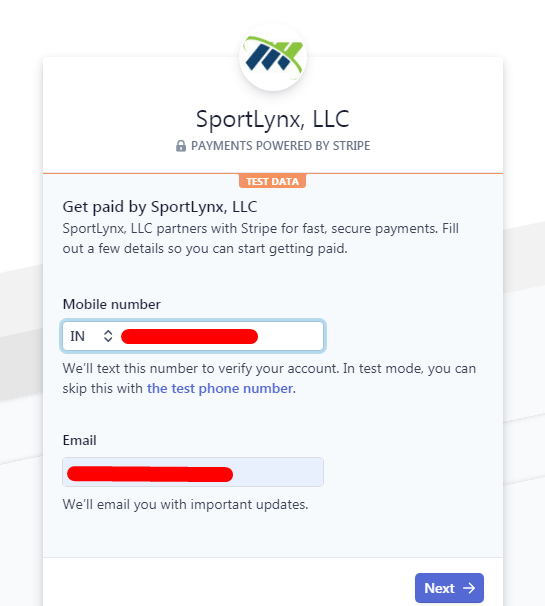 Step 7: Enter the 6-digit code that you will receive on your phone. Now, your screen will automatically get directed towards the next page.
In case you do not receive a code, you can click on Resend Code.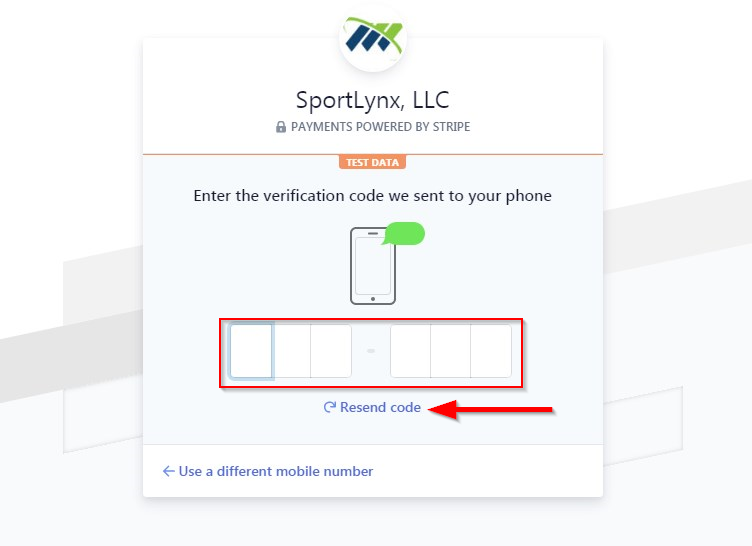 Step 8: On the next screen, enter your personal details, such as your legal name, email address, and product description. Then, click on the Next button.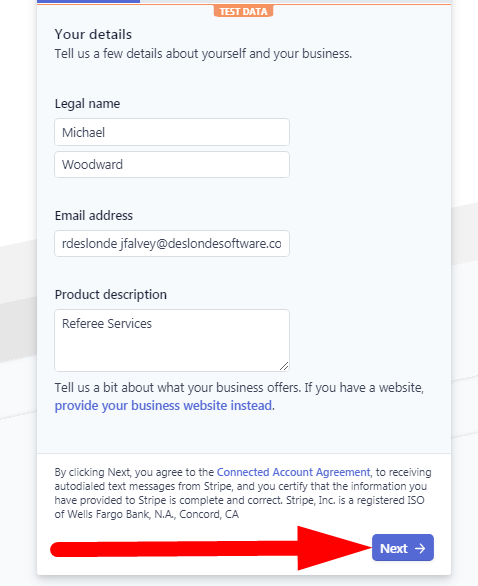 Step 9: On the next screen, enter the account number to receive payments in - Bank account or Debit card.
If you have selected the Bank account, you'll have to enter the following given in the figure and click on Save button.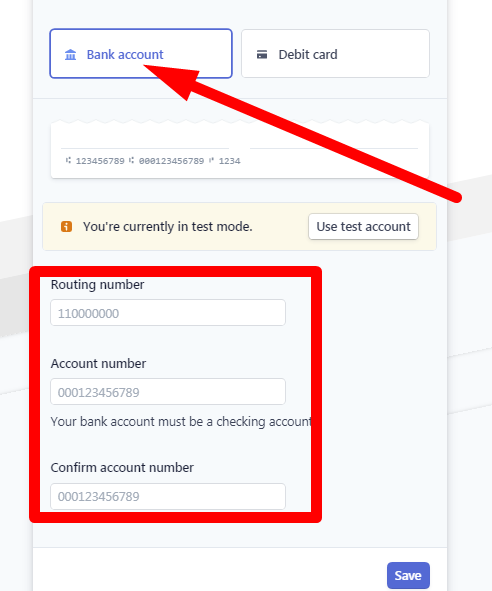 If you choose Debit card, fill in the valid card number and expiration date, and click on the Save button.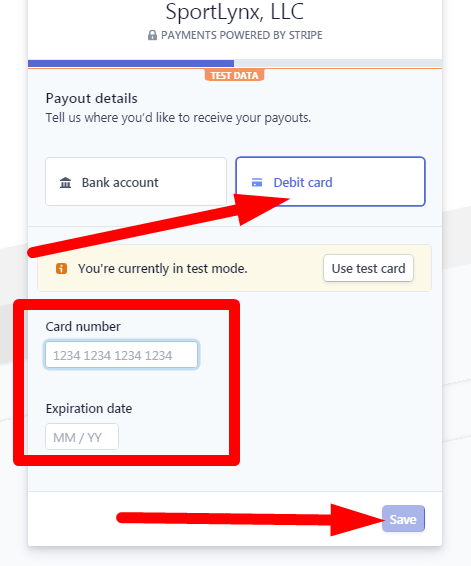 Step 10: On the next window, you will receive the message saying that you have successfully created your Stripe account. Click on the OK button.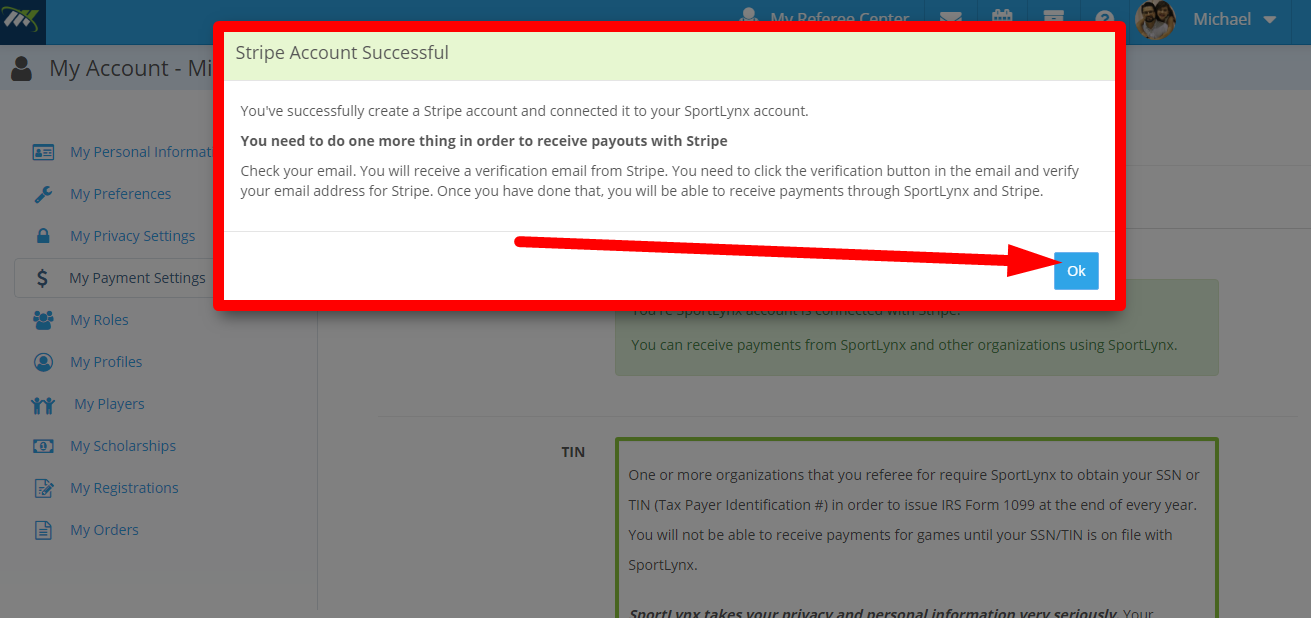 Step 11: Check your inbox for a verficiation email from Stripe. Click the "Confirm My Email" button.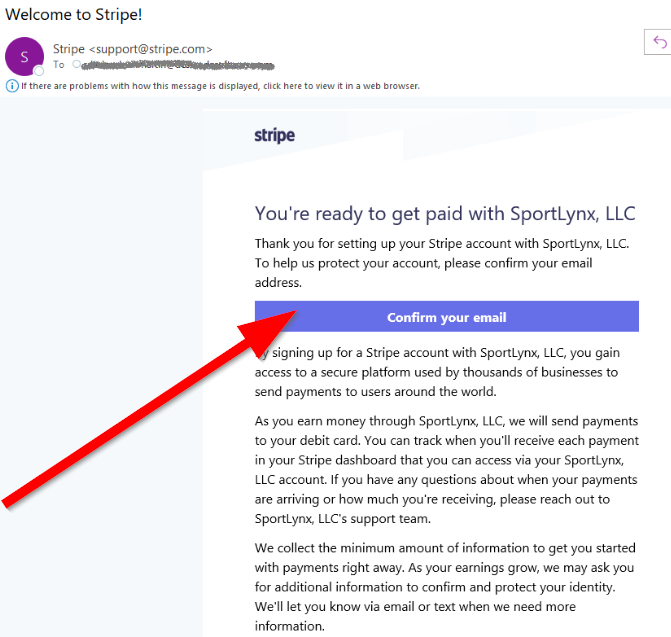 Step 12: You have been successfully registered with Stripe, and now you can easily accept payments.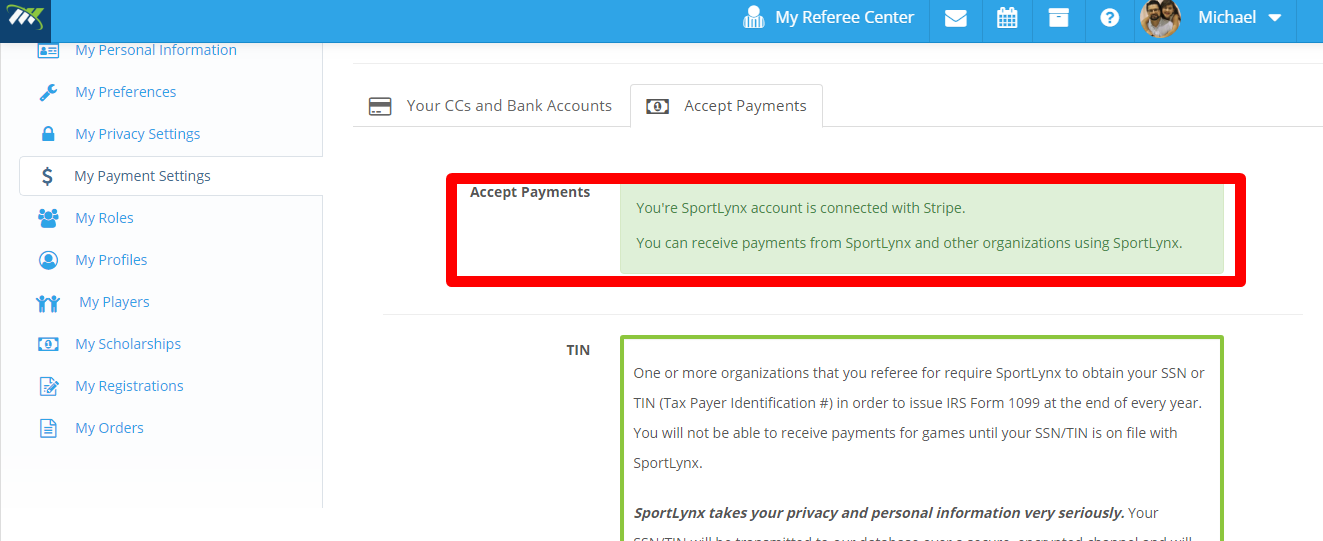 Step 13: Under the Accept Payments, you can see some information regarding SSN/TIN. You need a TIN on record for SportLynx to issue IRS Form 1099 at the end of the year. SportLynx cannot make payments without a TIN/SSN on your file.
If you already have entered your TIN either at registration or later, you can also change it if you want to. Enter a new TIN and hit Update SSN/TIN.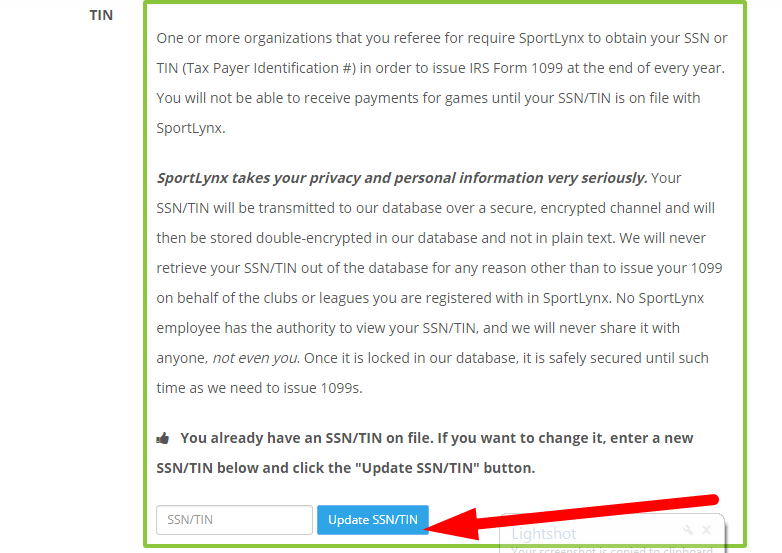 Now, you can receive payments in SportLynx!