To receive payments, you need to have a few things set up:
Connect your SportLynx account with Stripe.
Your Tax Identification Number (or Social Security Number) must be on file with SportLynx.
NOTE: You will receive a 1099 from your organization via SportLynx.
Follow this easy step-by-step guide to set up your SportLynx account to receive payments.
Click here to go to your payments setup now or follow the instructions below to navigate there.
Step 1: Login to your SportLynx account. From the dashboard, click on user menu and a drop-down list will appear.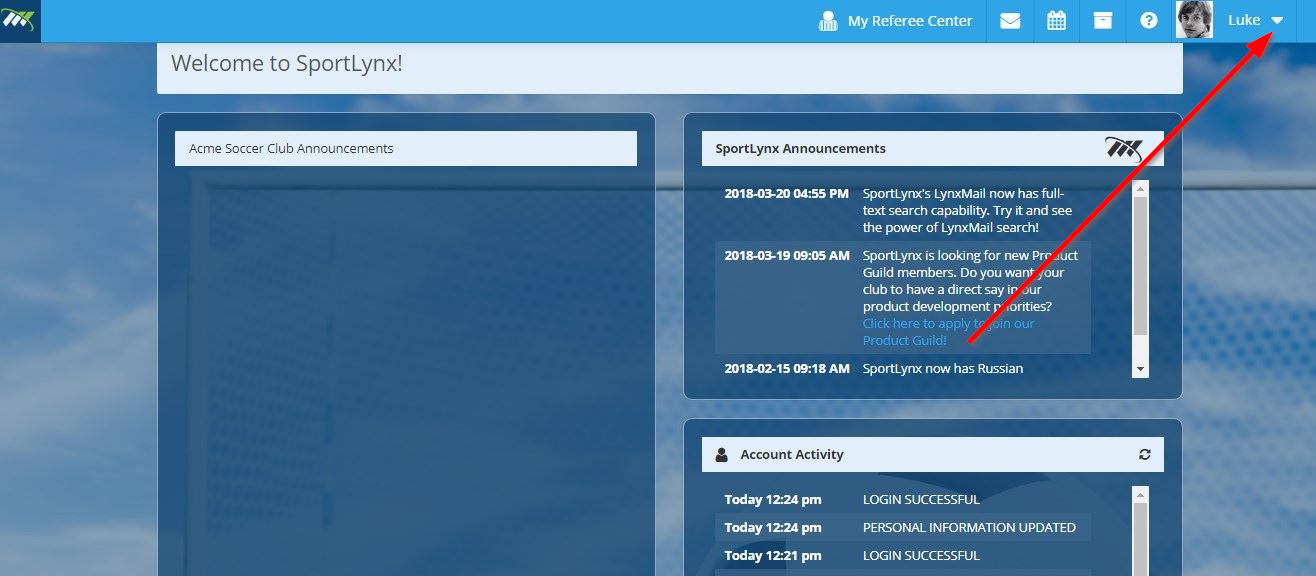 Step 2: From the drop-down menu, click on Account.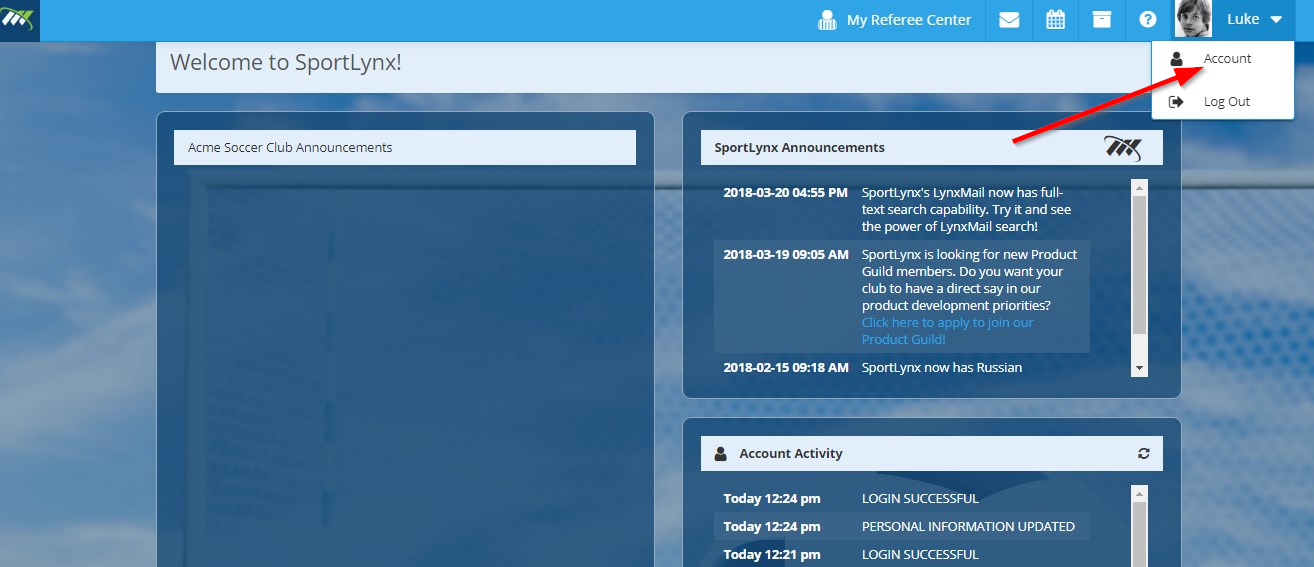 Step 3: Now, find and click on My Payment Settings.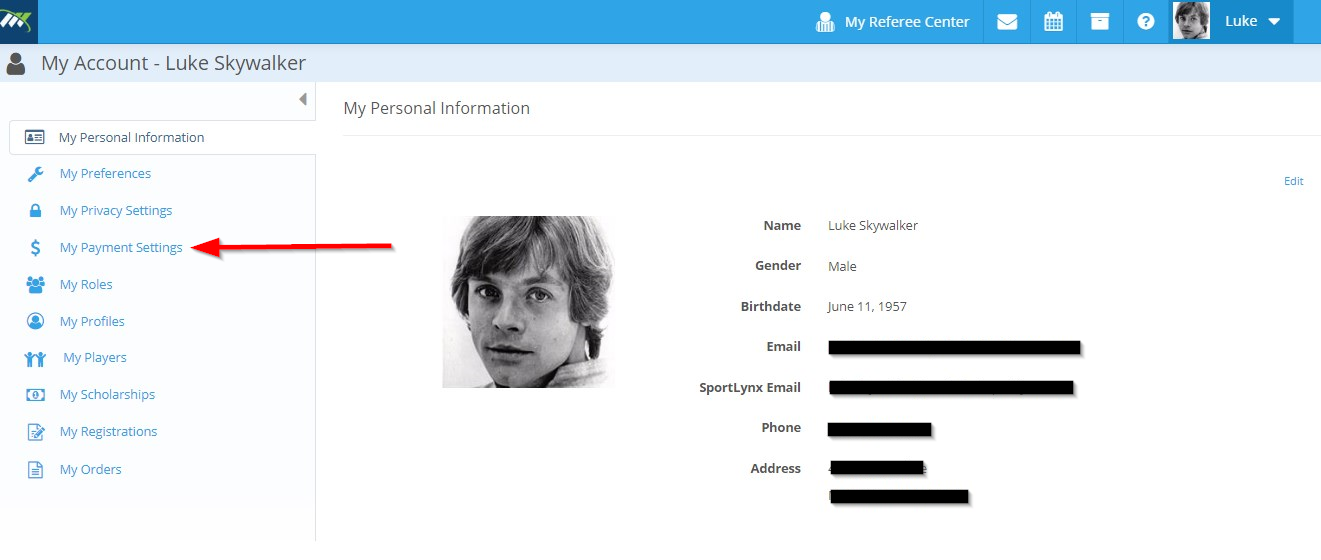 Step 4: In the following screen, you will see two options - click on Accept Payments.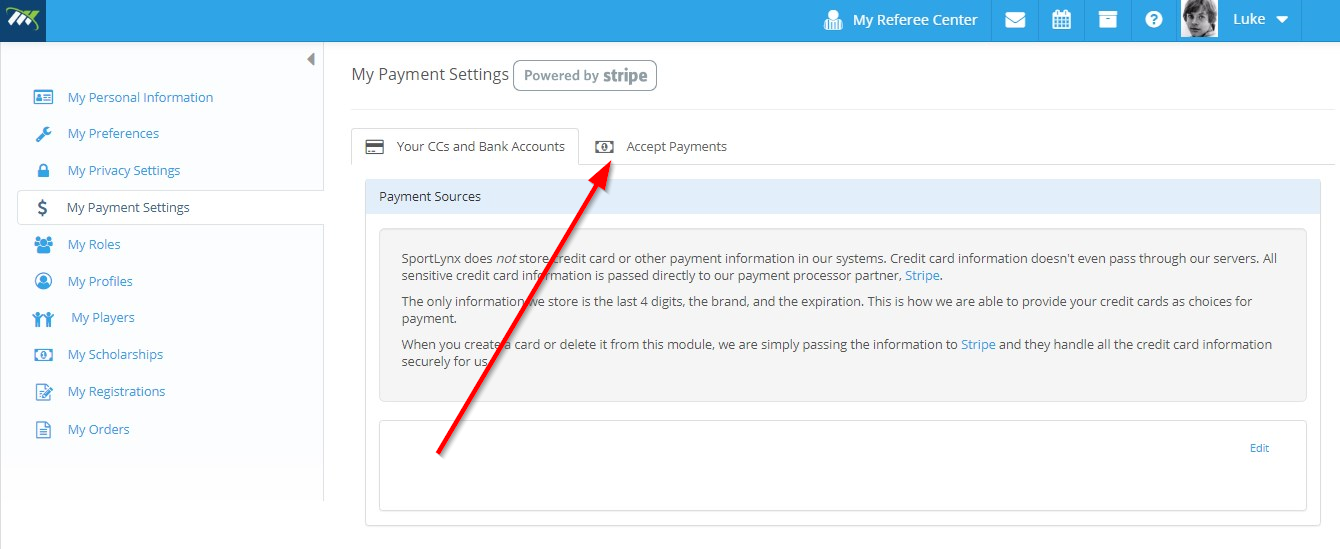 Step 5: If you want to accept payments, it is necessary to connect your SportLynx account with Stripe. As shown below, this user has not yet connected with Stripe and cannot receive payments. Click on Connect with Stripe.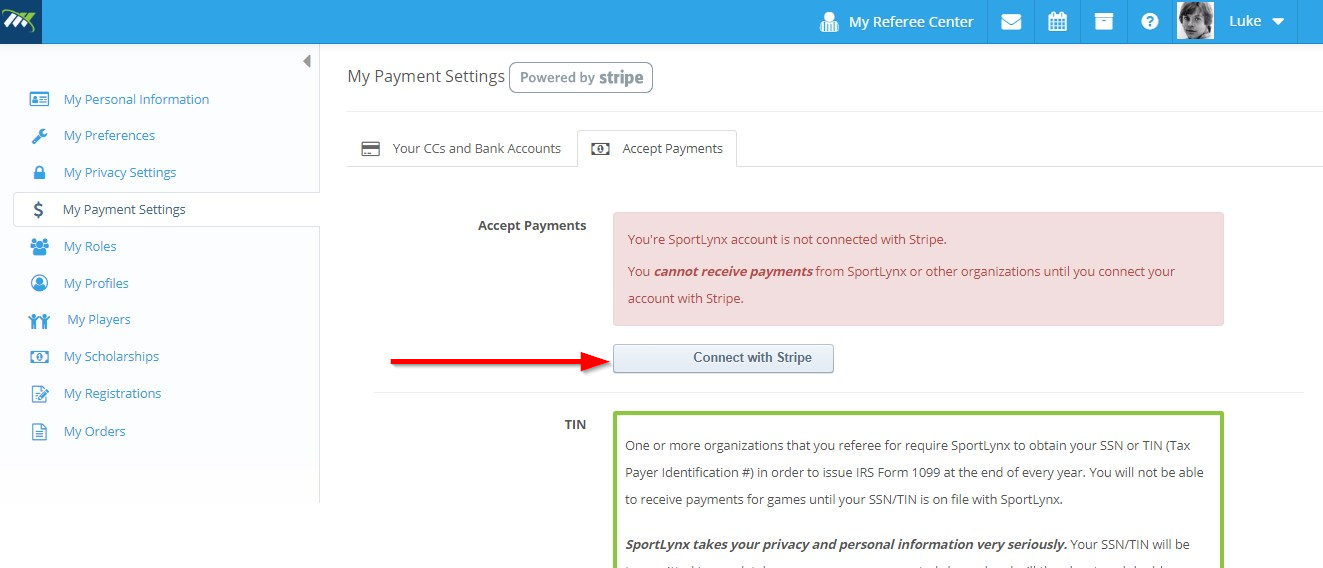 Step 6: Once you have clicked on Connect with Stripe, your browser will be redirected out of SportLynx to a Stripe on-boarding site. The first window will ask you to fill in your mobile number and email address to verify your account. Enter these details and hit the Next button at the bottom.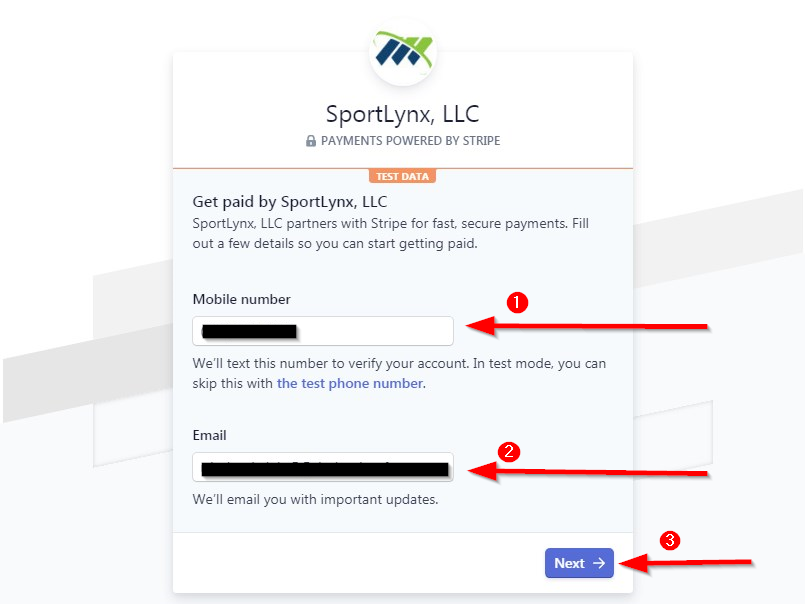 Step 7: Now you will receive a 6-digit code on your phone. Once you enter this code into the Stripe on-boarding form, the screen will automatically get directed towards the next page.
In case you do not receive a code, you can click on Resend Code.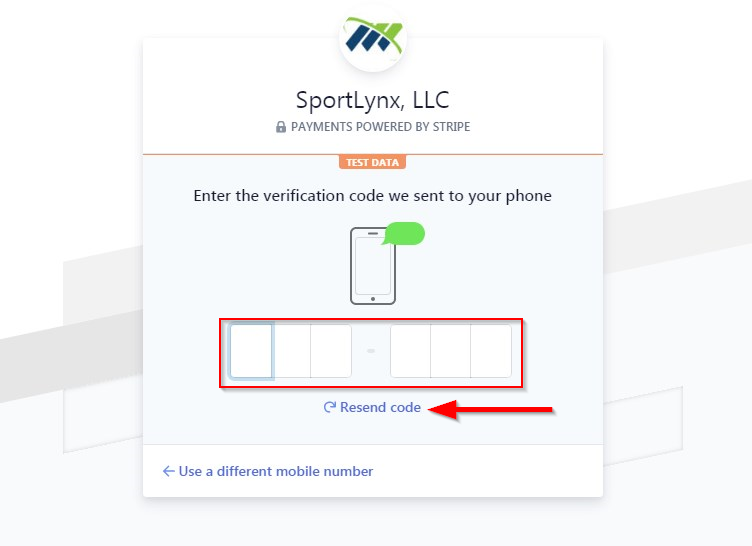 Step 8: After entering the code, the following screen will be presented to you. Here, you need to enter personal details, including Legal name, Email address, Date of birth, Home address and the Last 4 digits of Social Security number. Hit Next!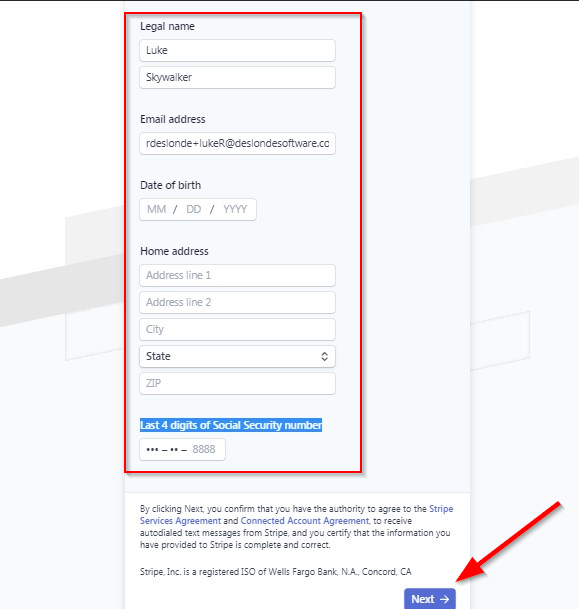 Step 9: Once you proceed to the next step, you will be asked the type of account you want to receive payments in - Bank account or Debit card.
If you have selected the Bank account, you have to enter the following given in the figure and click on Save button.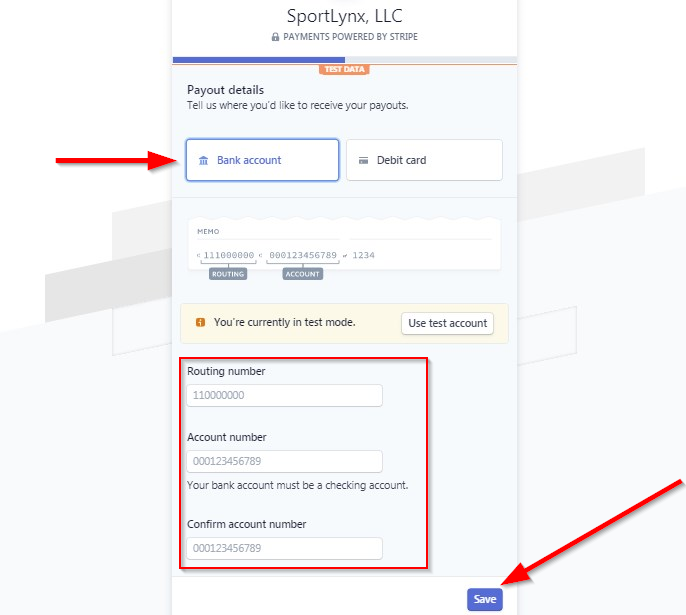 If you have chosen Debit card, fill in the valid card number and expiration date, followed by hitting Save button.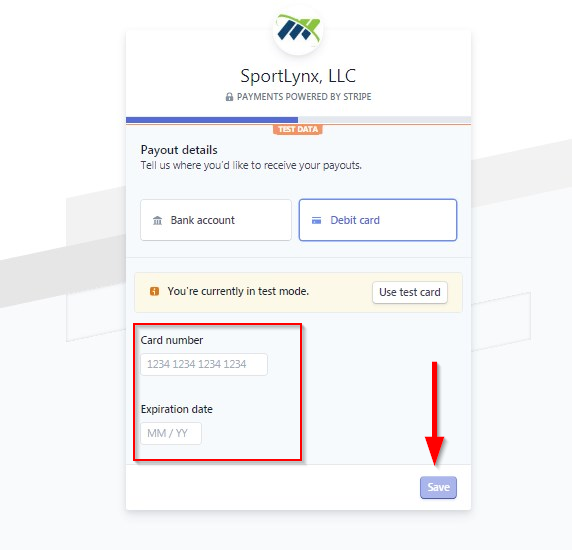 Step 10: You will receive a verification email from Stripe. Go to your email and click the "Confirm My Email" button.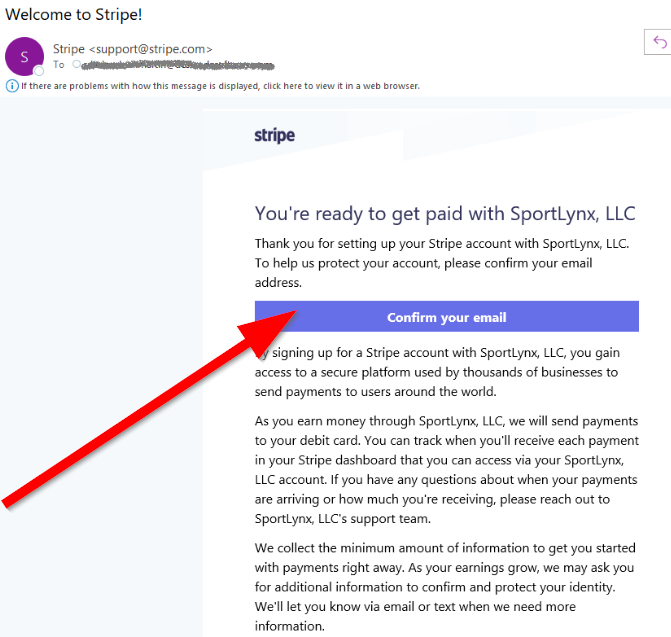 You have been successfully registered with Stripe, and now you can easily accept payments.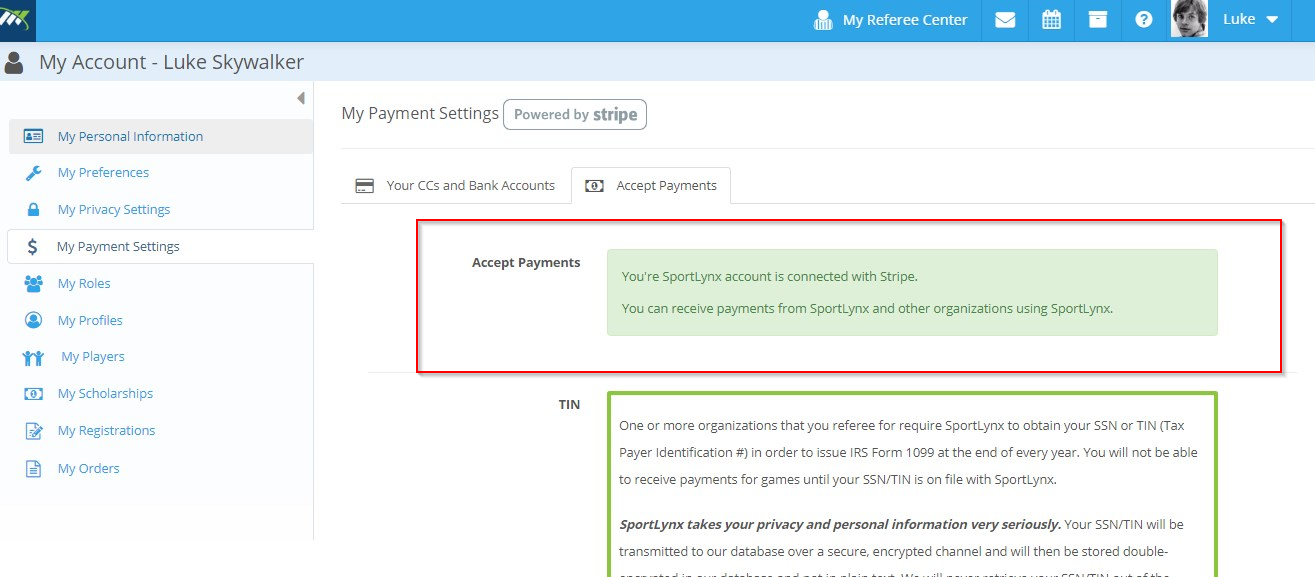 Step 10: Under the Accept Payments, you can see some information regarding SSN/TIN. It is important to have a TIN on record in order for SportLynx to issue IRS Form 1099 at the end of the year. SportLynx cannot make payments until your TIN/SSN is on file.
If you already have entered your TIN either at registration or later, you can also change it if you want to. Enter a new TIN and hit Update SSN/TIN.

That's it! You are now ready to receive payments in SportLynx!