Financial accounts in SportLynx are tracking codes that categorize money as it flows through your organization in SportLynx. This helps when generating reports and reviewing or analyzing accounting data.
Generally you should use the Chart of Accounts codes from your accounting software for the accounts that you use in SportLynx.
Any time money is exchanged in SportLynx, whether you are buying something or getting paid, you have the ability to attach these codes to the flow of that money. But first, you need to set your accounts up in SportLynx. Follow these simple instructions to add Financial Accounts in SportLynx.
Step 1: Login to your SportLynx account. From the dashboard, click on your organization's drop-down menu.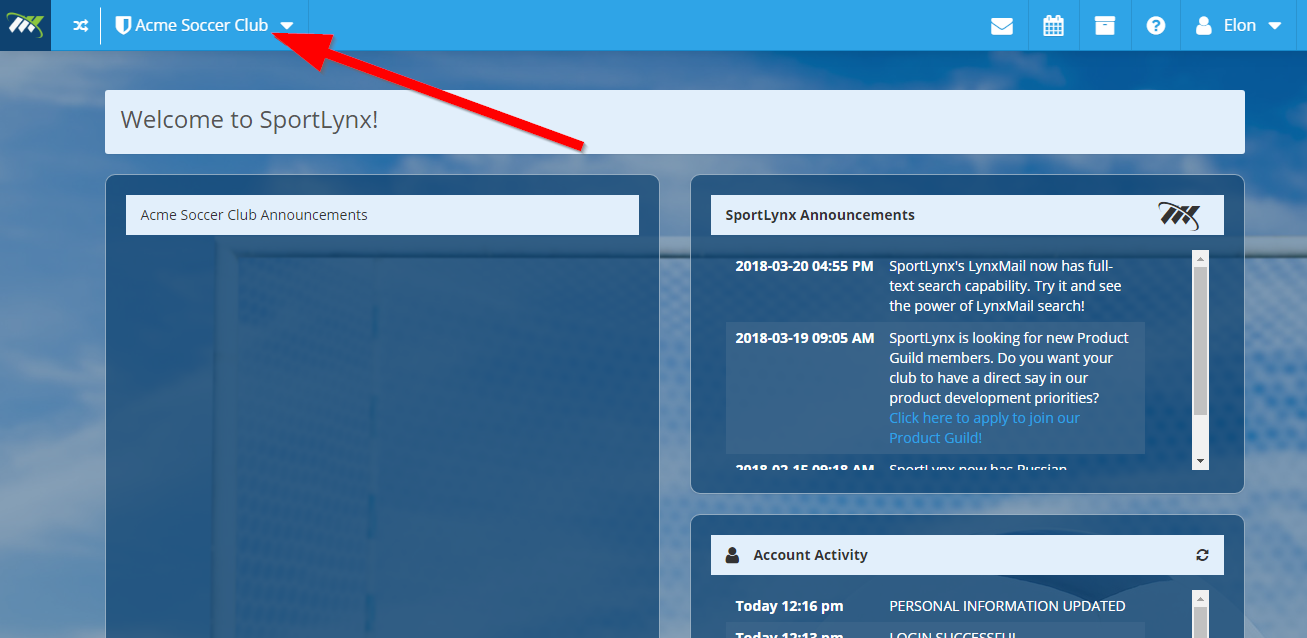 Step 2: From the drop-down list, click on the Financials section.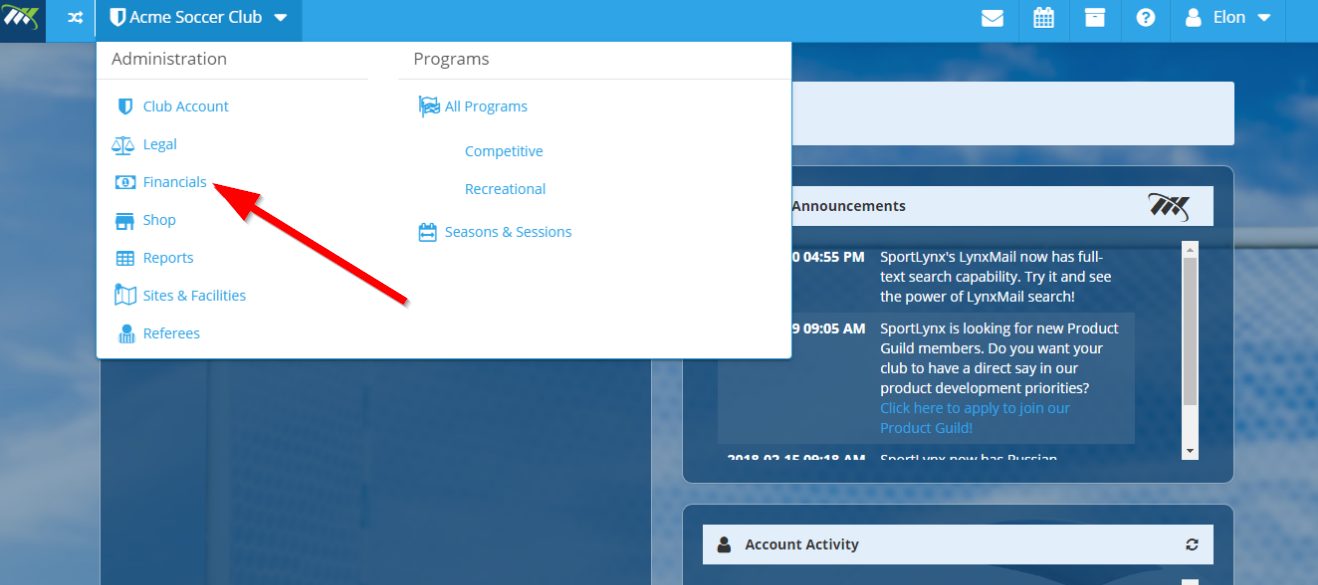 Step 3: Once you have opened the Financials, you will see two options on the left pane. Click on Chart of Accounts option.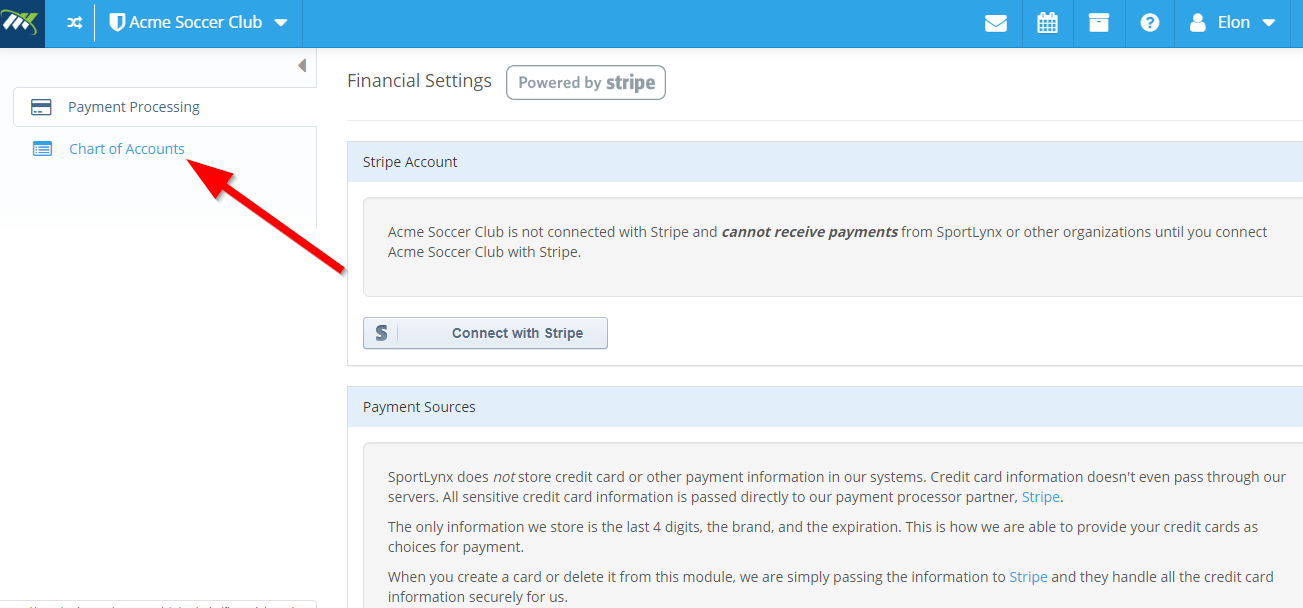 Step 4: After opening Chart of Accounts, click on the Edit button on the right.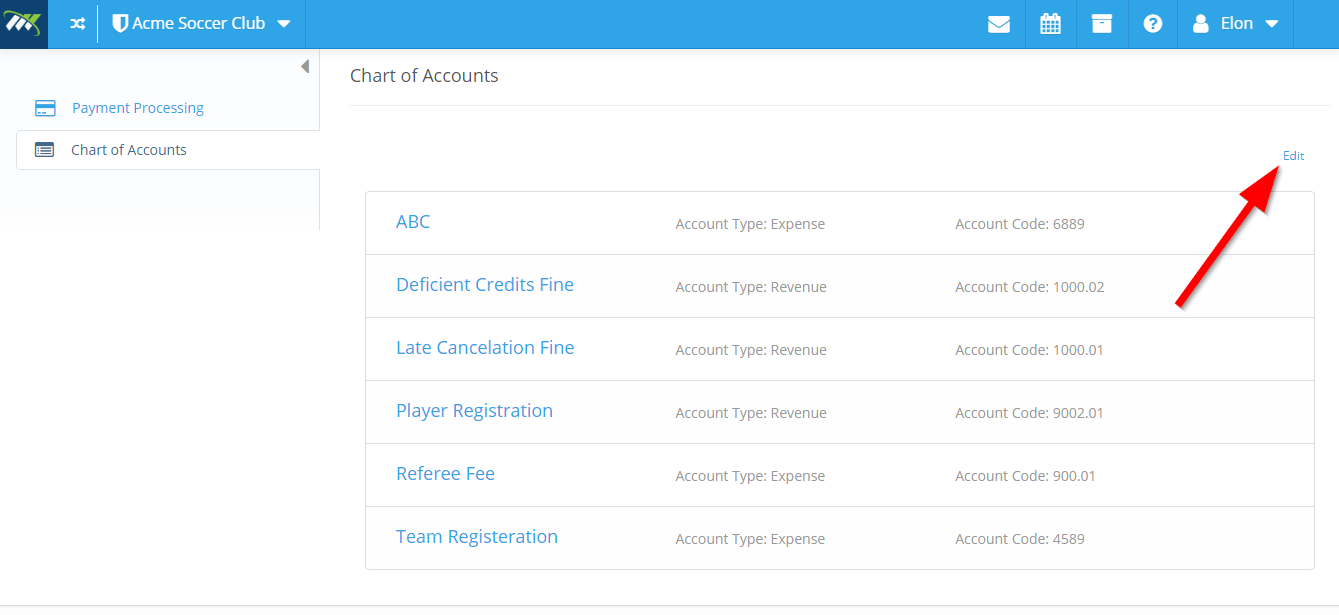 Step 5: Now, for adding a new financial account, click on New Account.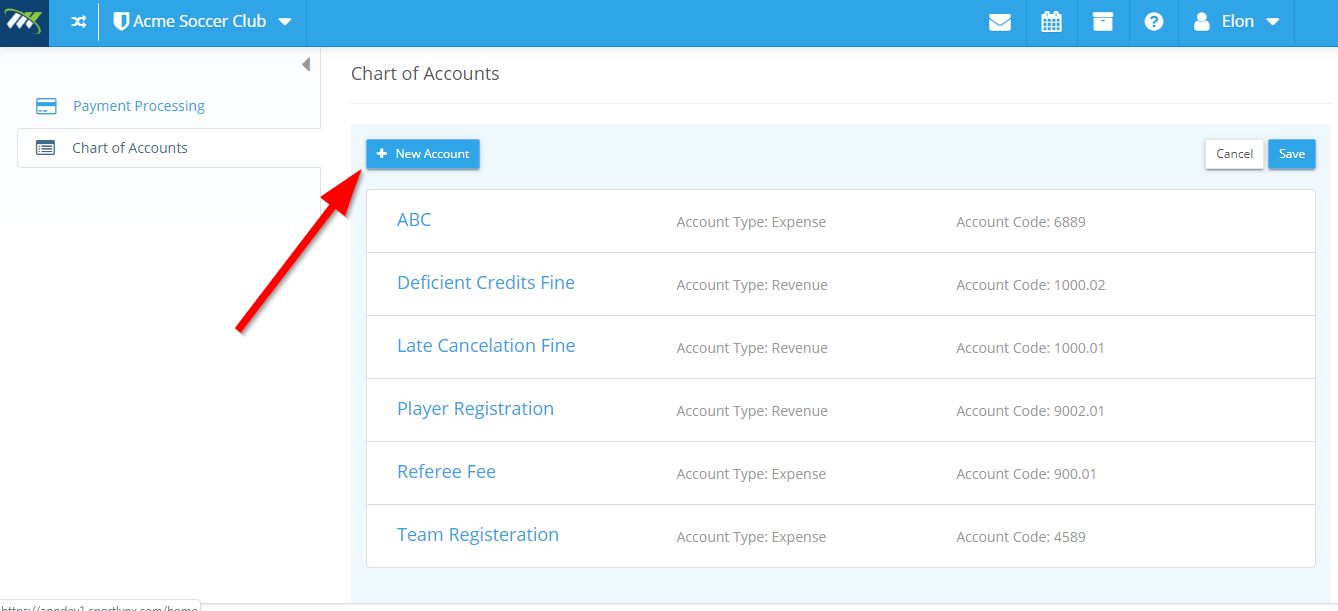 Step 6: When you click on New Account, a pop up screen will appear. Enter required information:
Name - You are required to give your new account a name.
Code - A tracking code is necessary for your account. It's a good idea to use the same codes you use in the Chart of Accounts for your Organization's financial accounting software (eg. Quickbooks).
Type - You can choose whether you need a Revenue account or an Expense account.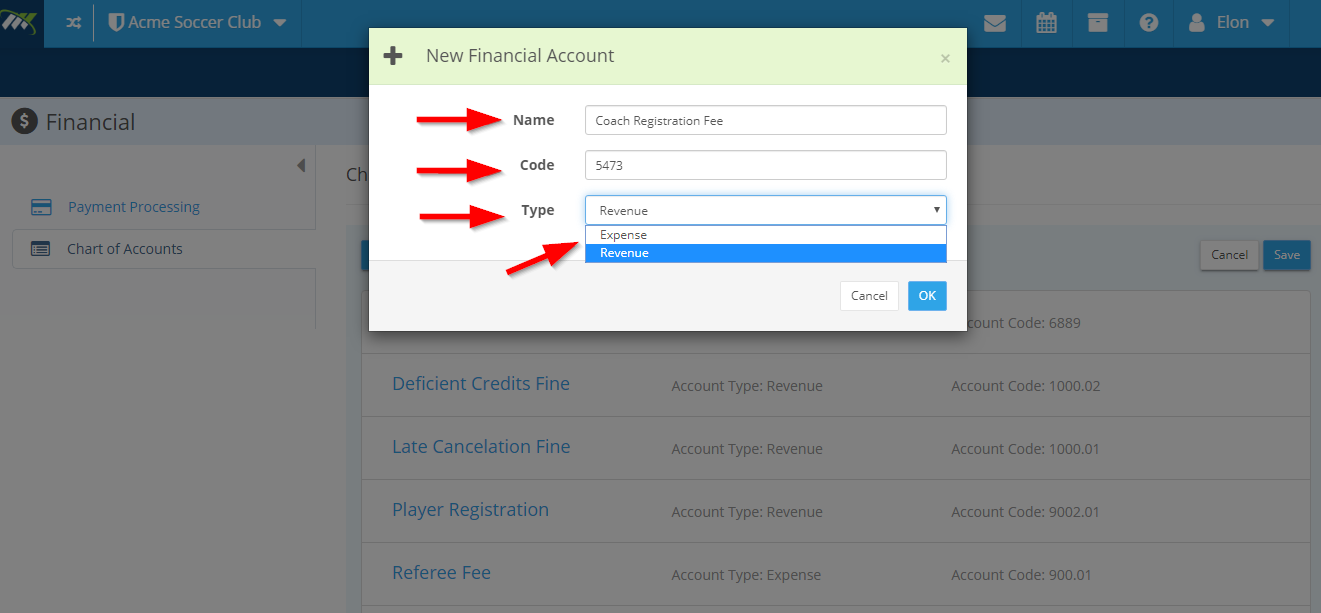 Step 7: Click on the O
K button at the bottom.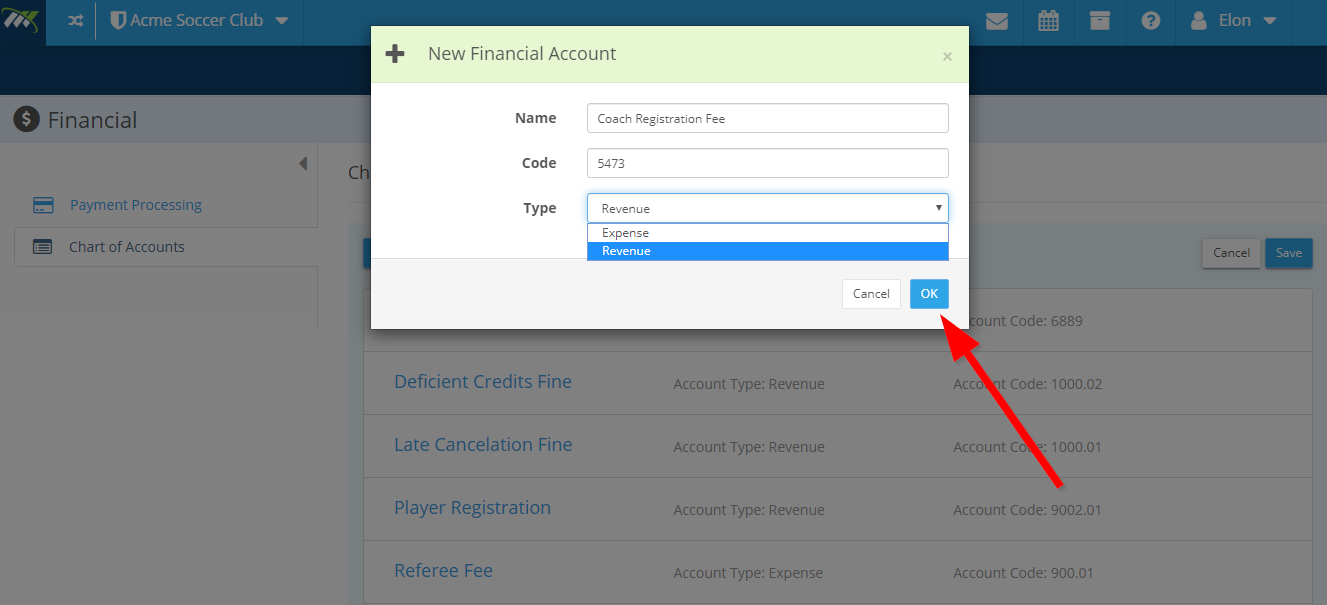 Step 8: After you have entered all the details of your financial account, click on the Save button.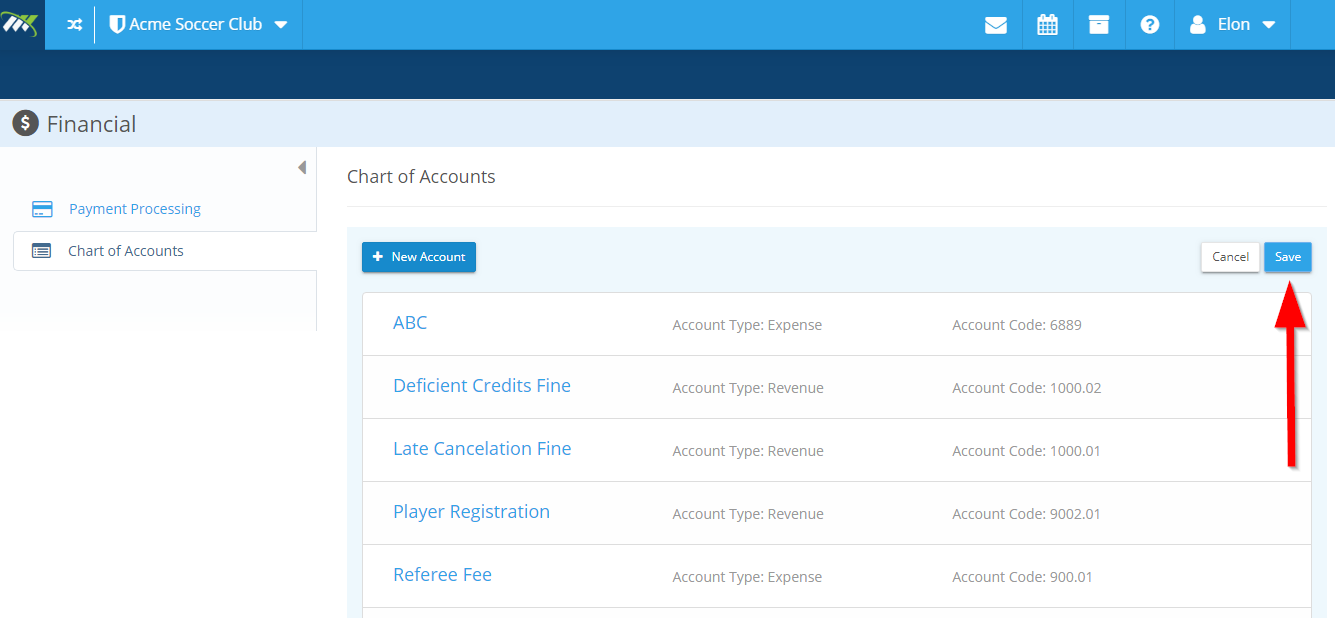 Step 9: A pop-up message "Financial Account Created Successfully" will appear on the top right of your screen along with the newly created account on the list.