Follow these steps to add divisions to your competition:
Step 1: Login to your Sportlynx account, and from the dashboard, click on your organization's drop-down menu.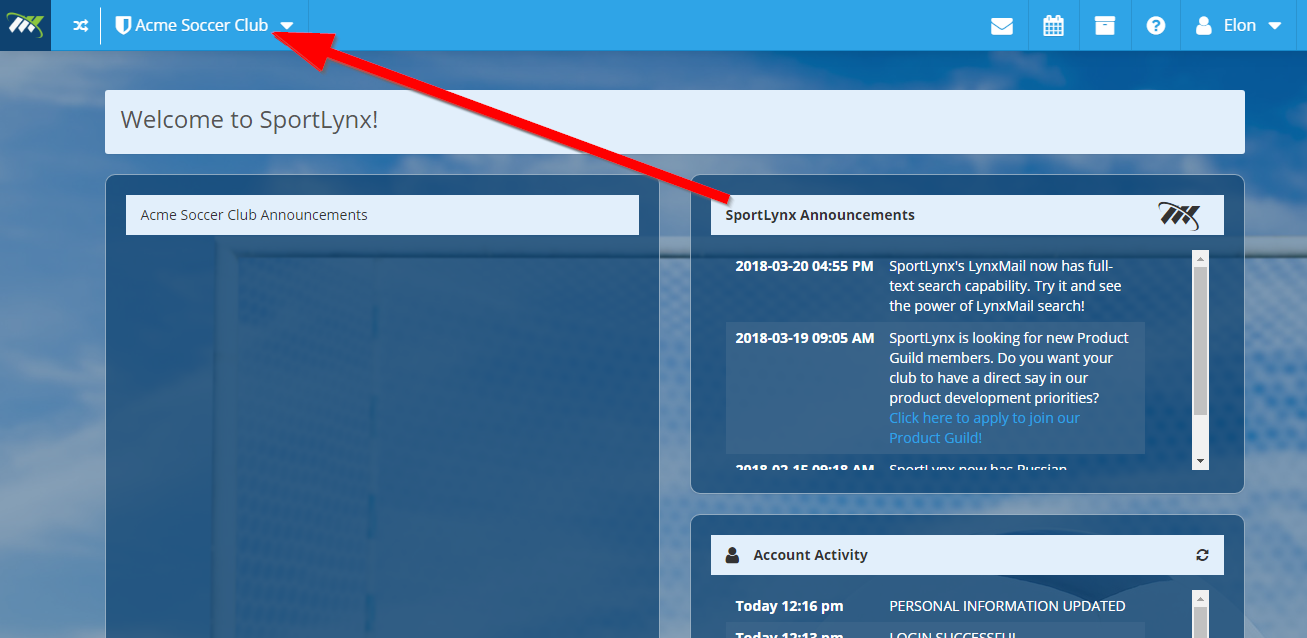 Step 2: From the drop-down list, click on the program that your competition is in.

Step 3: Scroll down to Competitions & Games and click on Competitions.

Step 4: Click on the name of the competition in which you want to add new divisions.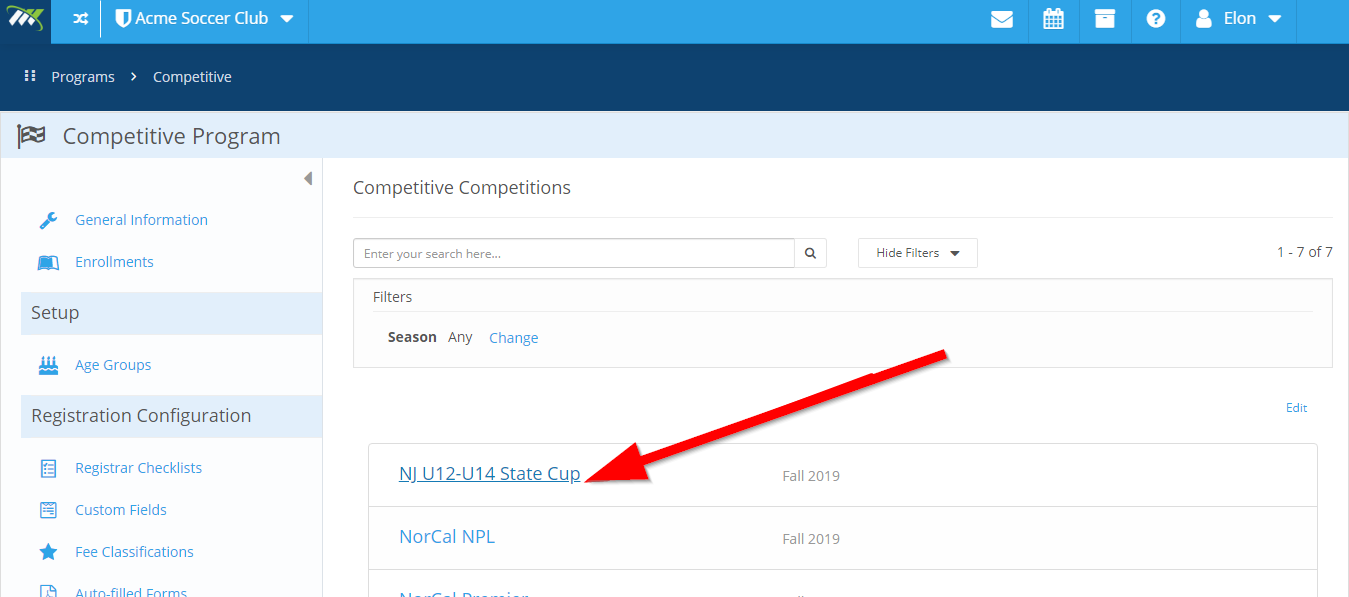 You can also search for the competition using the search box and filters. Enter the competition's name in the search box and click the search icon next to it. Or, you can filter by season.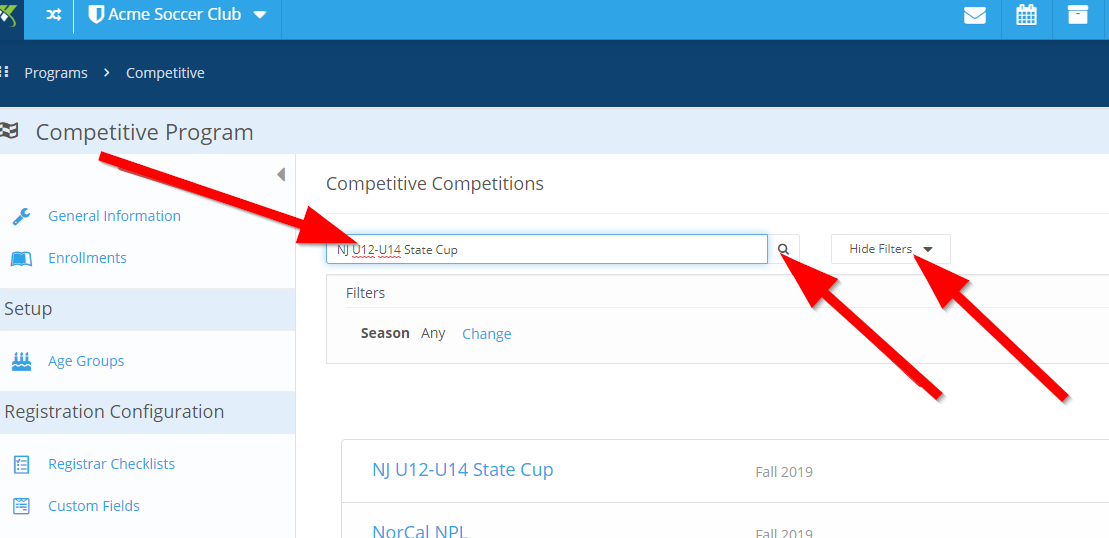 Step 5: Click on Edit on the right.

Step 6: Click on Add Divisions. You can add one or multiple divisions to a competition.

Step 7: In the pop-up window, select the divisions you want to add to the competition. There is a separate column for boys and girls each.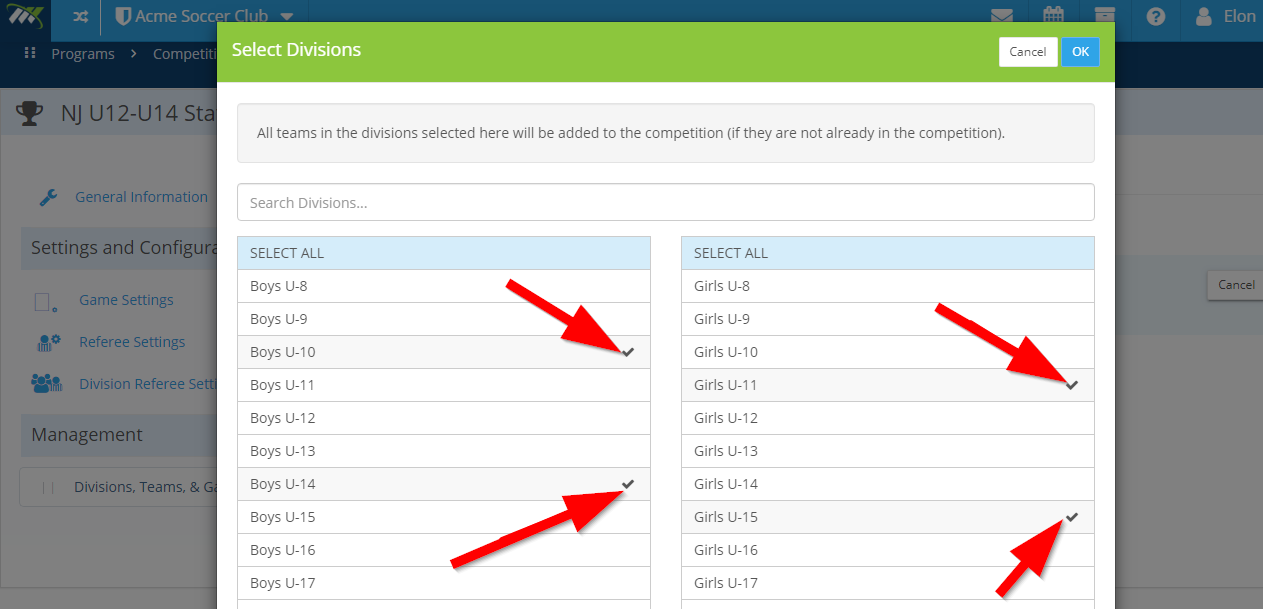 If you want to select all divisions, simply click SELECT ALL on the top of the rows.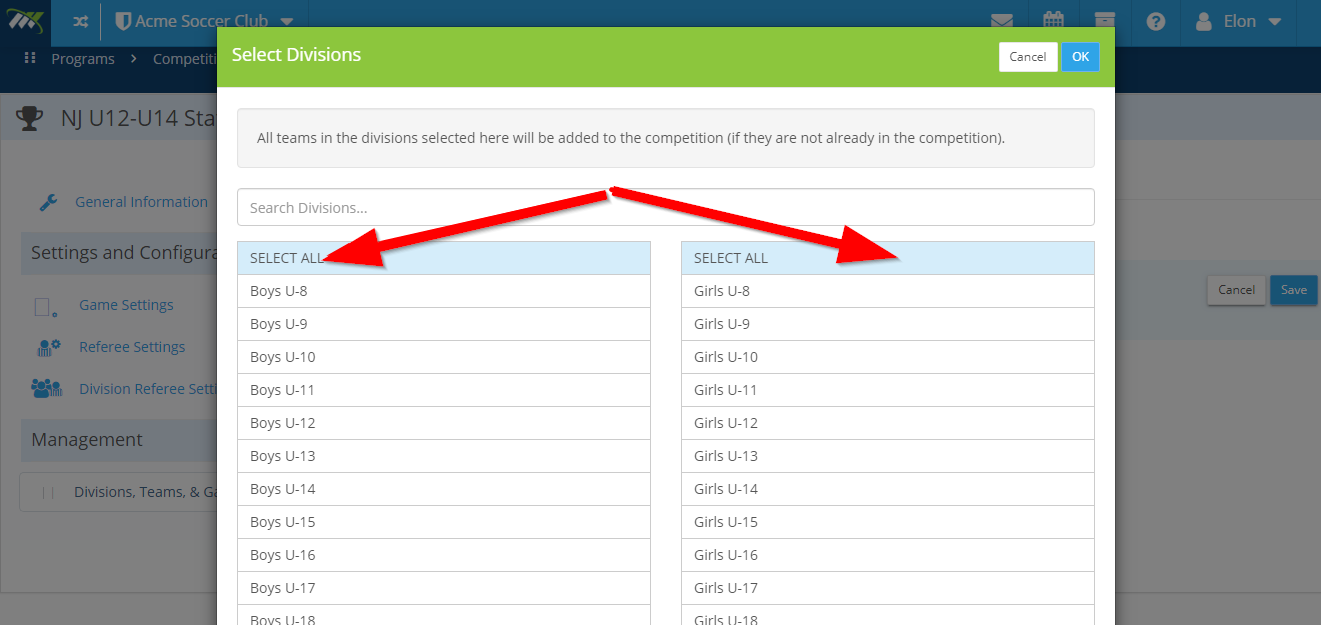 You can also search the division by entering its name in the search box.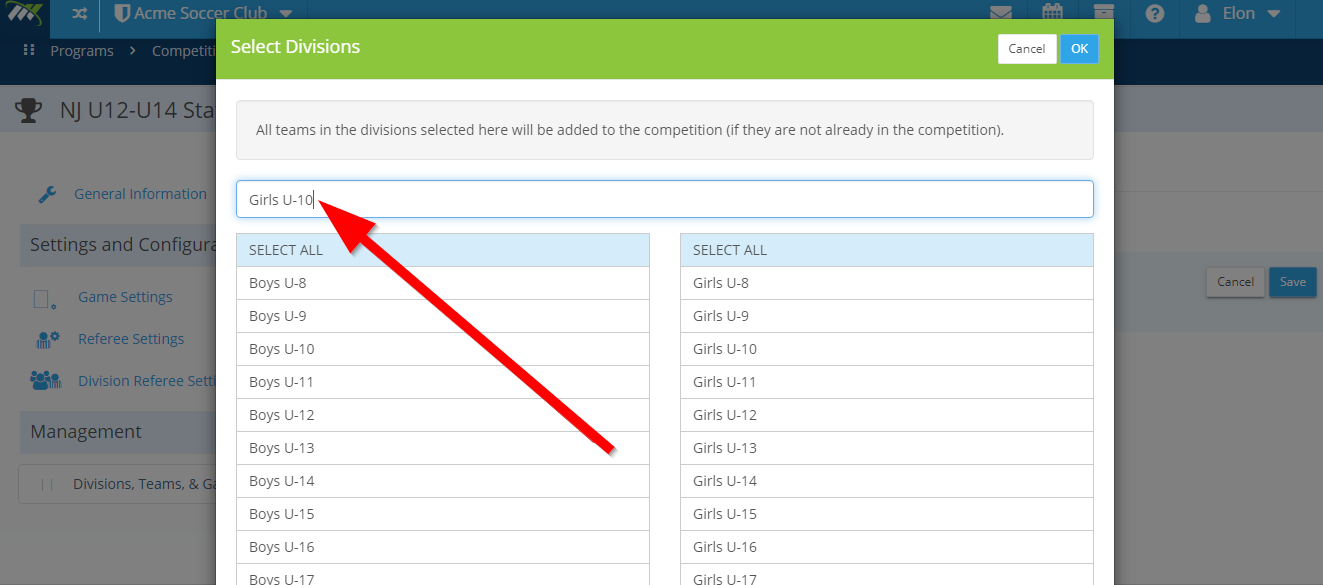 Step 8: Click the OK button on the top of the pop-up window.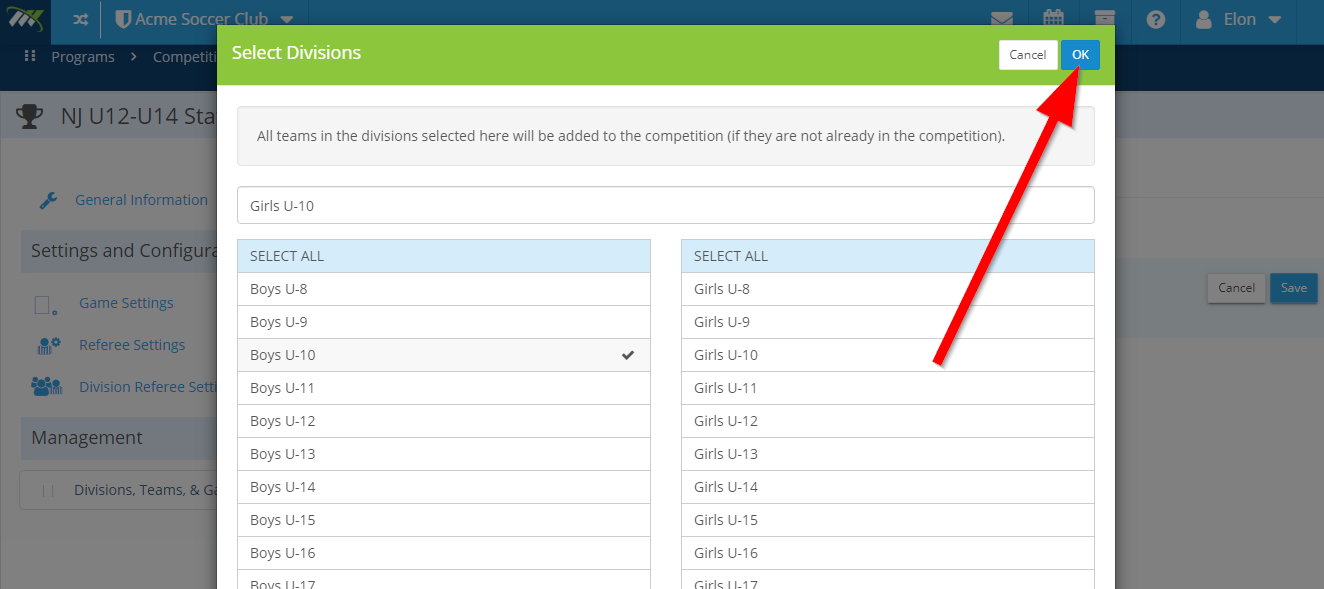 All selected divisions will be added to the competition's division list, and are ready to be saved.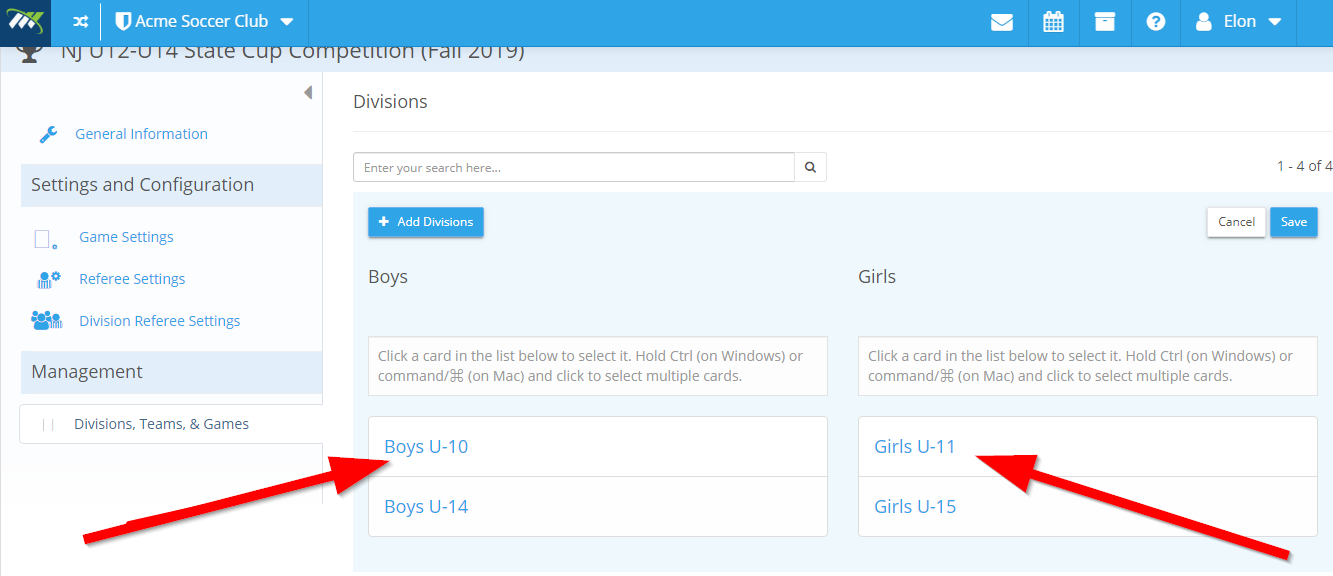 Step 9: Click the Save button on the right.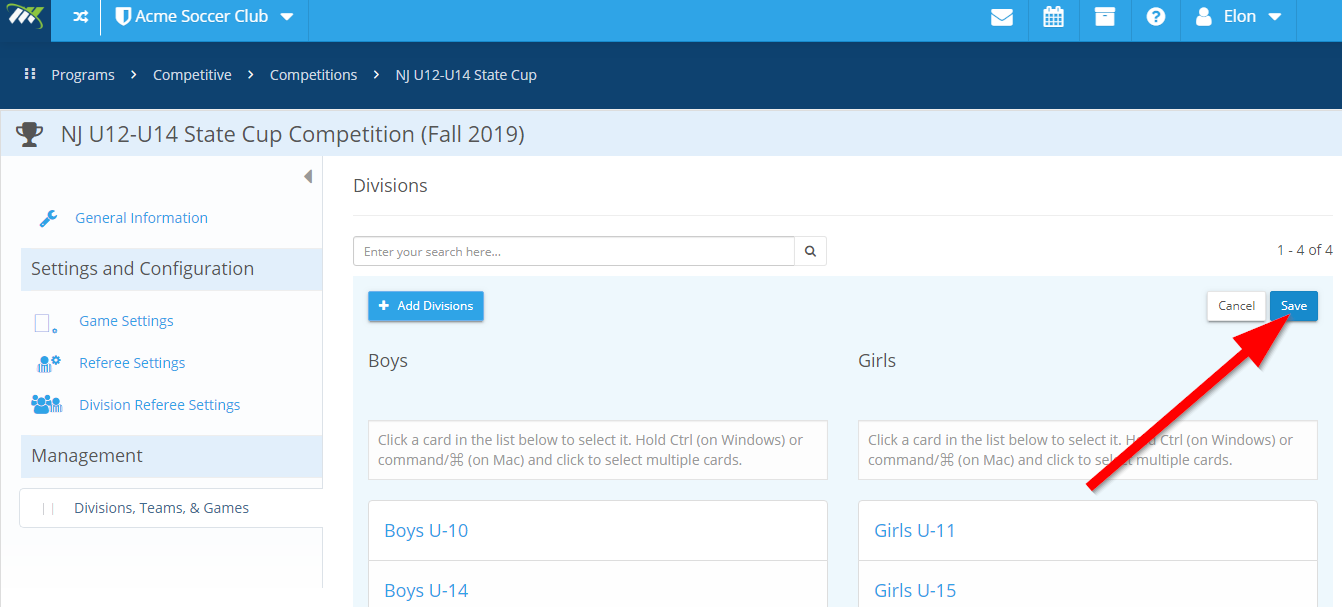 You will see the message "Competition Division Created Successfully."