Sites are locations with one or more facilities. Some examples of sites are:
Colleges campuses
Parks
Schools, etc.
These sites can have one or more facilities, such as bathrooms, fields, swimming pools, and gyms. Sites and fields are not necessarily owned or managed by your club or league, but they are the places where you hold your events, games, and training.
In SportLynx, you can see a list of various sites as well as the facilities offered at these sites. Here are some helpful instructions on finding sites and fields in SportLynx.
How to find a site in SportLynx:
Step 1: Login to your Sportlynx account, and from the dashboard, click on your organization's drop-down menu.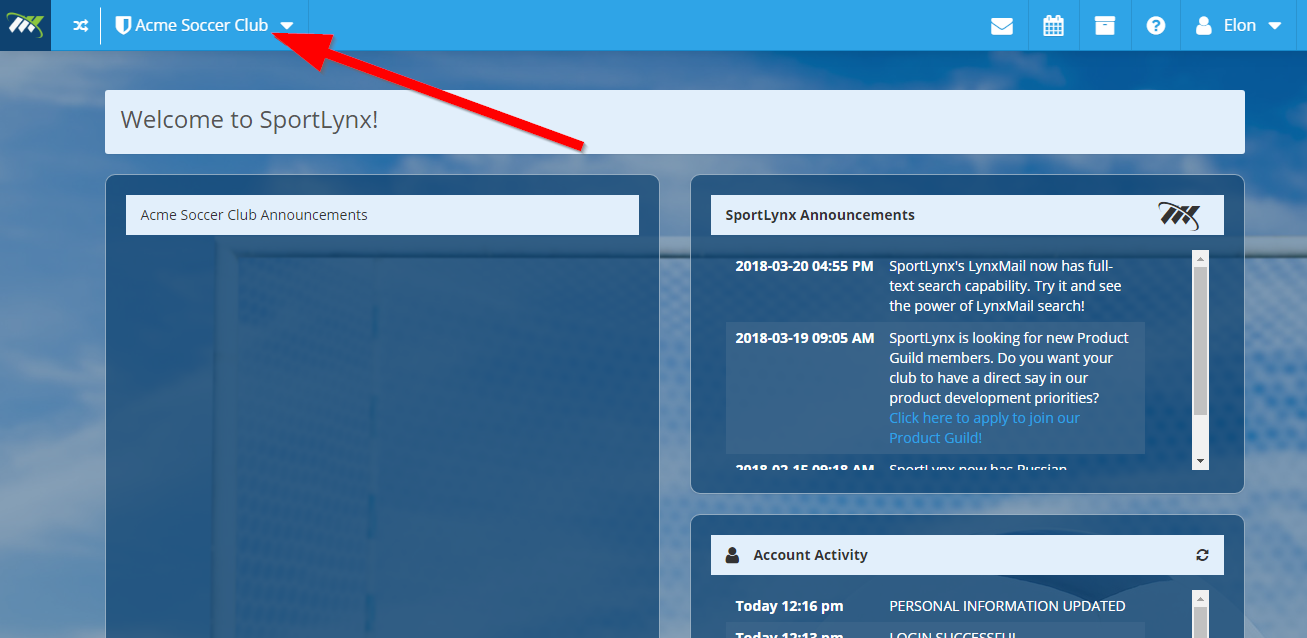 Step 2: From the drop-down list, click on "Sites & Facilities."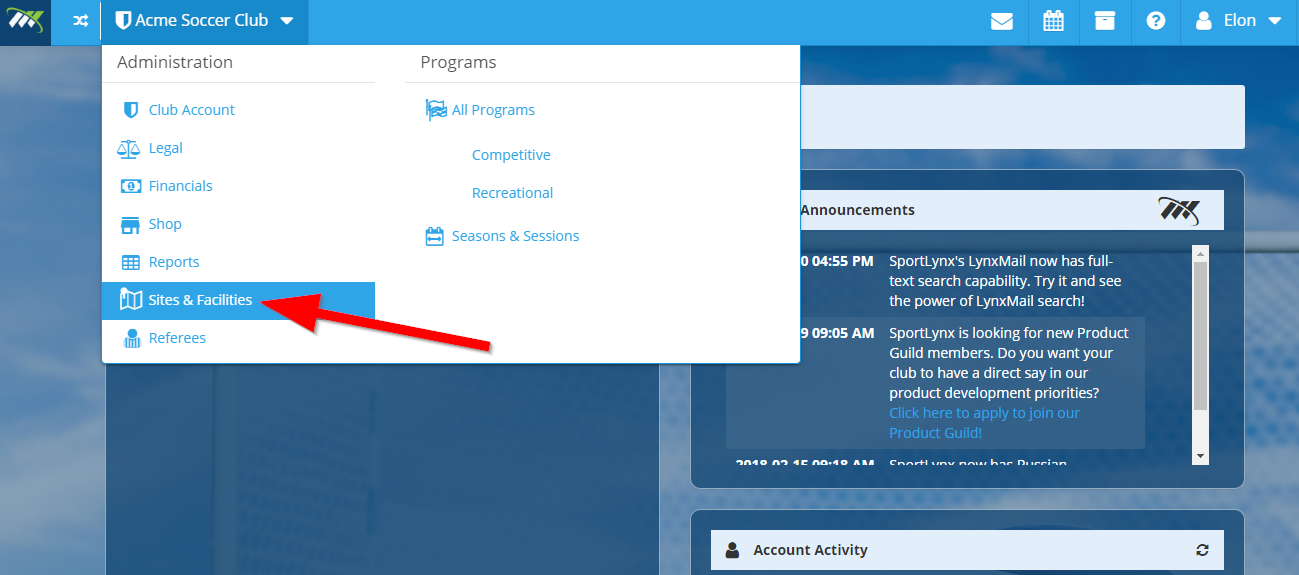 Step 3: In the search field on the top of your screen, enter any desired site you want to see. Let's assume, you want to search "Harrington Park" site.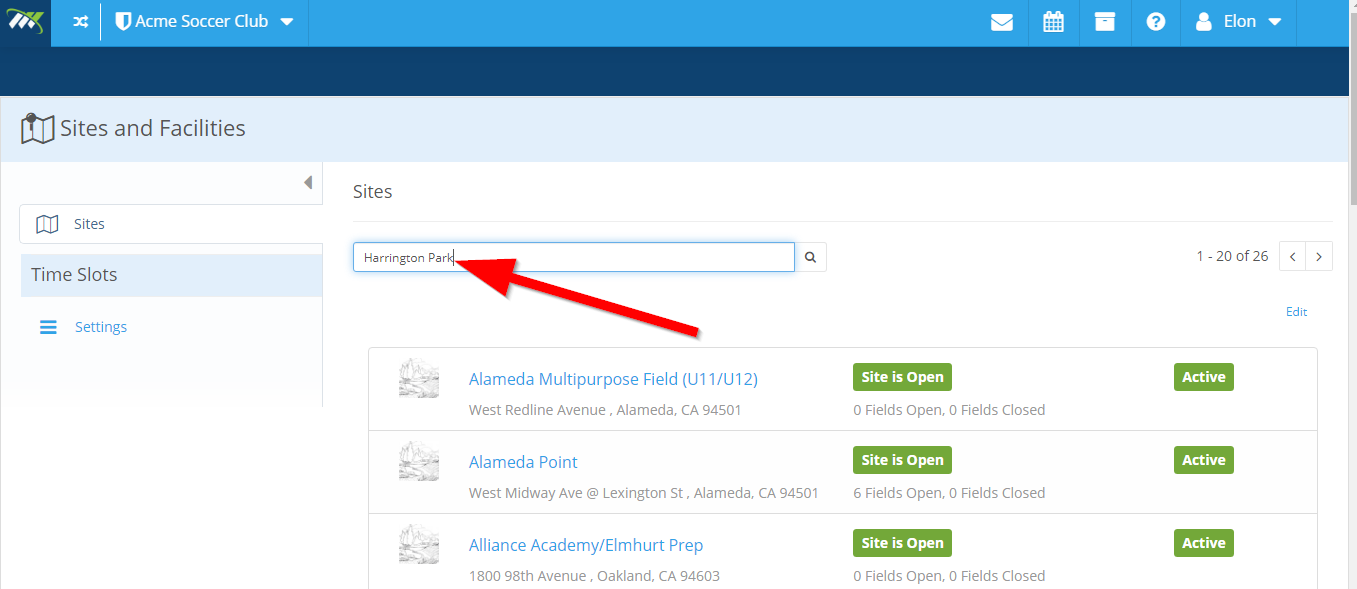 Step 4: Click on the search icon adjacent to the search box. The searched field will appear on your screen.

How to see facilities offered at a site:
Sites can have one or more facilities, like gaming fields, swimming pools, gyms, bathrooms, etc.
To check the facilities offered by a site, follow these steps:
Step 1: Assuming that you want to see the facilities offered at "Alameda Point", search the site using the above steps and click on its name.
Step 2: Click on "Facilities" in the left bar.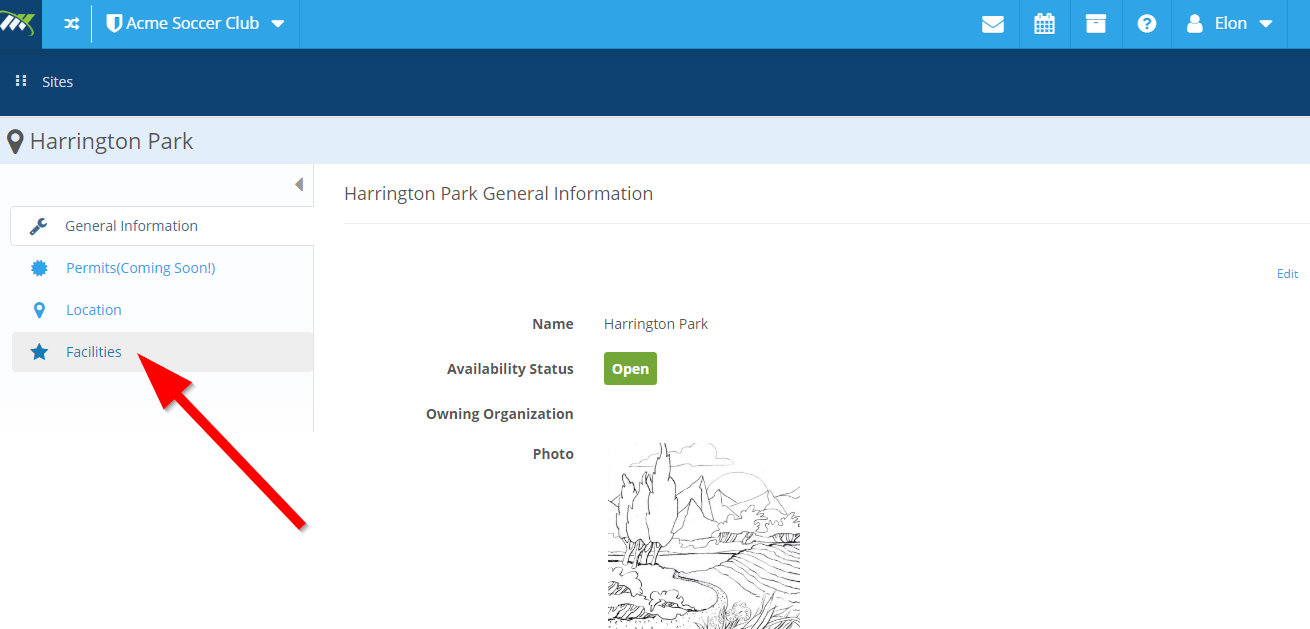 You'll see the list of all Alameda Point facilities, along with their Open/Close status.